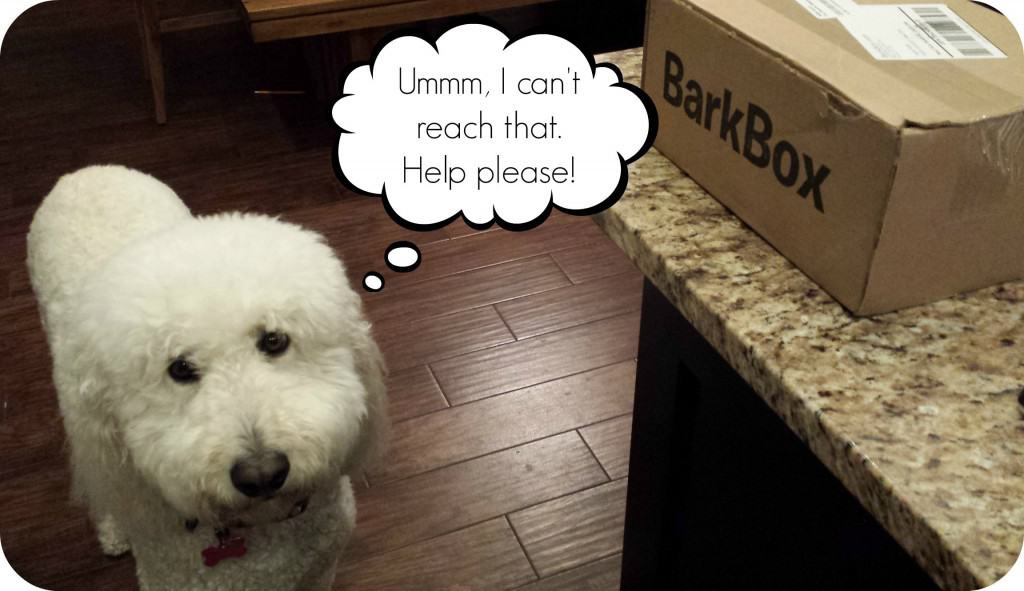 I don't know who is more excited for the Barkbox, Sadie or myself.  This month's box was as great as January's so I think we are going to remain subscribers!
The Harry Barker Tug n' Toss is a bit heavy for Sadie's liking, but I can totally see a dog loving that toy!
She loved the salmon – I mean what dog wouldn't love a treat made of salmon, maple glaze and blueberry compote.  I think my husband was a bit jealous.
Her favorite item from the box was the Angus tendons.  I know it sounds gross, but these are rich in natural chondroitin and are 100% natural.  I believe she ate her first one in about 5 minutes.
You already know about Sadie's pupcakes…now we have pupcorn. Well, it looks like popcorn but it is grain-free and made of 100% Wisconsin cheese.  My dog snacks better than I do!
Want to try it out?  As BarkBox says, I'd love to spread the ruv.   You can sign up for one box to try it out,  but I think you may get hooked!