What better time to test out a new car then when your family is in town for Spring Break!  I've heard some pretty great things about Subaru cars in the past, so when they contacted me to experience their 2017 Subaru Impreza, it peeked my curiosity.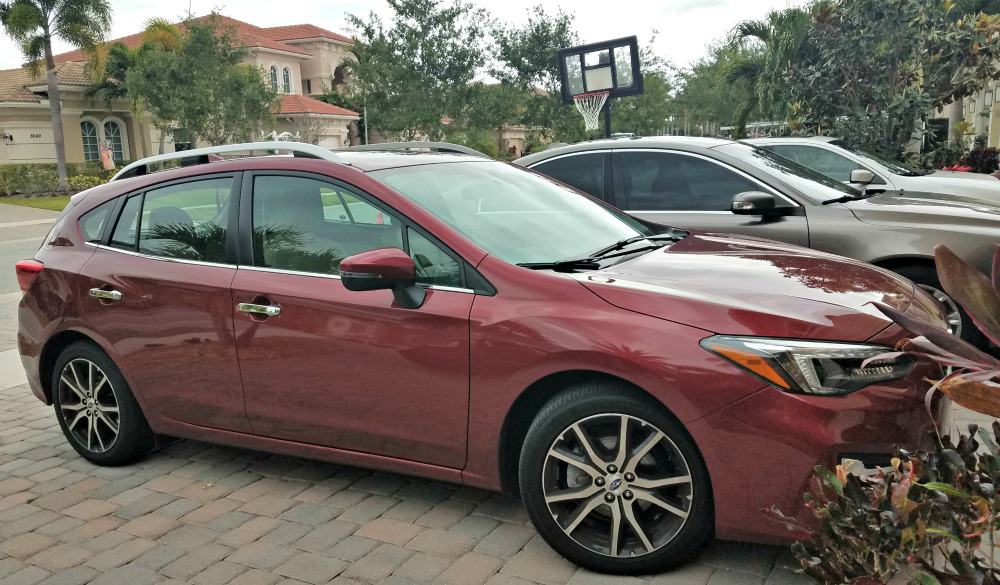 A FEW FACTS ABOUT THE 2017 SUBARU IMPREZA
The Impreza is available as a 4-door sedan or 5-door (I chose the 5-door to review, as I've never had a 5-door car before!)
97% of Impreza vehicles sold in the last 10 years are still on the road today.  That's a testament to how well made they are!
The 2017 models come with the Subaru Global Platform architecture that helps to increase the level of agility, crash protection, and ride comfort.
All models contain driver assist technology, pre-collision braking, and lane assist.
My personal favorite – every 2017 sold in America is built in America!
WHAT I LIKED MOST ABOUT THE IMPREZA
I love technology, and this car definitely serves it up!  Everything is at your fingertips via the central touchscreen.  Need directions to the water park?  Click on Map and enter the address or location name. Want to listen to some tunes?  You can save over 15 stations from FM, AM, or Sirius – definitely enough spots to bookmark music for everyone in the family.  It was extremely easy to pair my phone to the car via Bluetooth.  I was able to call whoever I needed to, hands-free AND even have my text messages read to me (and dictate a response – all via voice recognition).
Halfway through my week with the Impreza, the gas light went on, and then immediately a  message came up on the center console screen asking me if I would like to locate the nearest gas station.  Luckily, I was familiar with the area we were in, but how helpful is that if you aren't – if you're traveling somewhere or just passing through a city you really don't know all that well!
I've reviewed a few cars in the past and although I understand the helpfulness of the driver assist technology, especially when we're talking about alerting the driver of someone in a blind spot, the other cars' alerts were either too disturbing or not even visible.  The Impreza's alert is on the interior of the car door mirrors – a yellowish light illuminates alerting you that there is a car in your blind spot.  To me it was the perfect level of visibility – I saw the light, but it wasn't annoying.  It caught my attention perfectly.
Charging devices was a snap with the two USB outlets within the center console.  The auxiliary outlet was perfect for streaming music from our phones (although you can do it via the Bluetooth too…so advanced!).
The boys fit nicely in the back seat, and of course, they loved the drop-down armrest that held their drinks.  I enjoyed the heated seat function the few days my lower back was sore!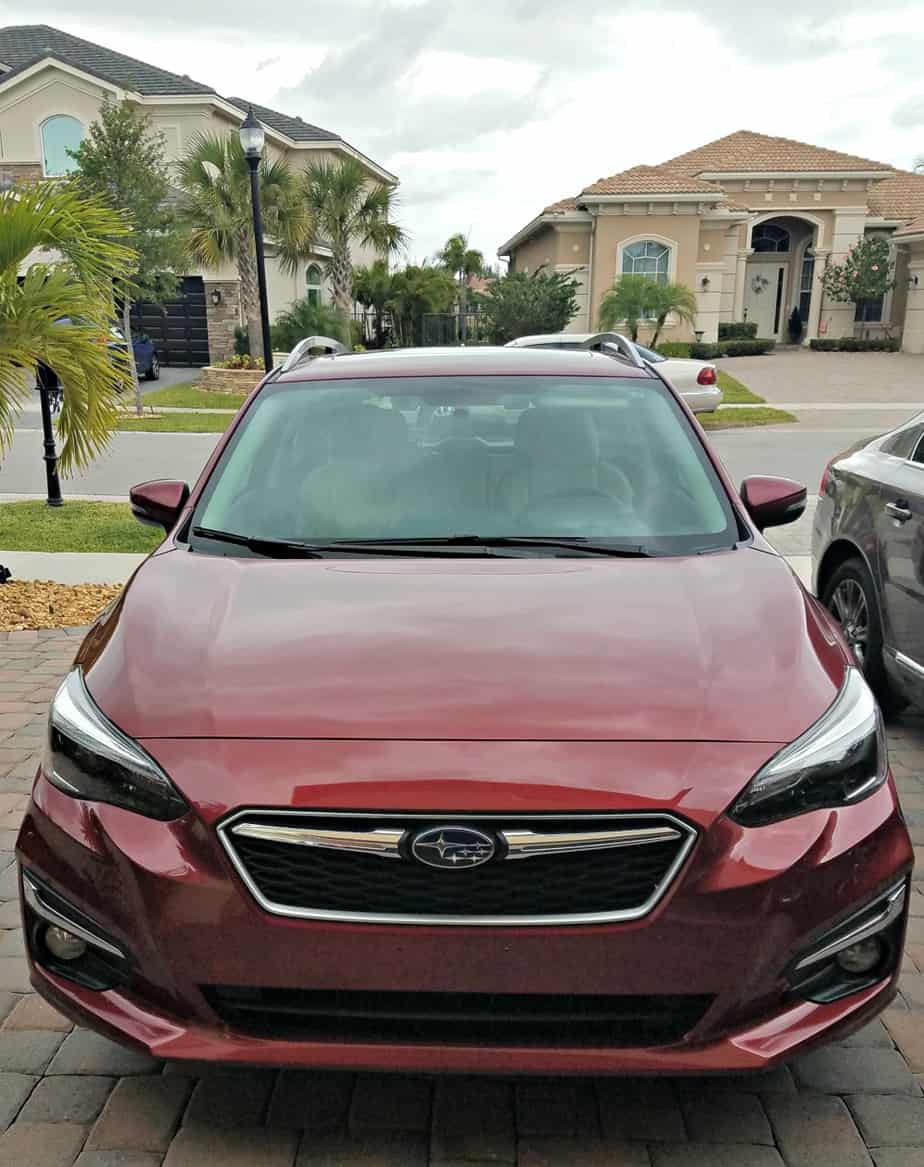 The trunk space was awesome!  The rear gate opening was very wide on the 5-door model I had, which made it super easy to put our folding chairs and cooler for the baseball game inside.  I also liked the privacy screen – you never know who will be peeping into your car when it's parked and you don't want to tempt anyone to break in (not that they'd really want the chairs LOL, but you know what I mean!).
ARE YOU SHOPPING FOR YOUR NEXT CAR?
I posted a pic of the car on Instagram and was surprised to see how many Subaru fans there are out there!  Well, not surprised after experiencing it for a week, but that there were so many – and why didn't I know about this car sooner?!  If you are in the market for a new car, I definitely recommend at least a test Drive of the 2017 Subaru Impreza.  It was a safe, smooth ride for my family and I and the technology is awesome!
What car is your favorite, and why?  I'd love to know!