Swimwear is synonymous with warm weather and sunshine, so what better place to choose for Swim Week than Palm Beach!  This year is the debut of Palm Beach Swim Week, one of a handful of fashion shows and events curated by Fusion Fashion and Art, Inc.
This was the first fashion show that I was slotted to cover on Pellerini so I didn't know what to expect upon arrival to the Palm Beach Photographic Center's museum.  I was interested in seeing the new 2016 collections of swimwear, resort wear and accessories for sure.  The show started out with an announcement by West Palm Beach Mayor Jeri Muoio, welcoming all attendees and being honored with the award for Most Stylish Mayor.
The Palm Beach Makos cheerleaders energized the crowd with their performance, followed by a trio of gymnasts, and then finally on to the show!
Poema Swim
The first of the two shows for this evening was Poema swimwear, a beach-chic eclectic line with a dash of sophistication.  Designed in South Florida by a mother and her two daughters, the line is inspired by Mother Ocean and their travels throughout the world.
The striped pieces were right up my alley, along with the color palette.  I loved the cover ups – especially the one in the last image above.  Suits were nicely paired with delicate body jewelry and/or tassel necklaces and earrings.
Below is the Poema finale – I didn't want it to end!
Idalia Baudo
During the break between the two shows, I had the honor of meeting Idalia Baudo while previewing her current line along with some sneak peek pieces from her Spring 2016 line.  I fell in love with the lightweight but durable couture mesh.  I couldn't tell you which piece I liked best because I couldn't pick – they were all truly beautiful.  Handmade in Tuscany, each piece is woven with design patterns in either Sterling Silver, 21K gold vermeil or rose gold.
From the Venezia collection, please tell my husband that I would truly like to receive the Castello Silver Mesh Scarf Necklace.  Idalia showed me all of the different ways one could wear it and all I could think of was the numerous outfits that would look polished with this around my neck!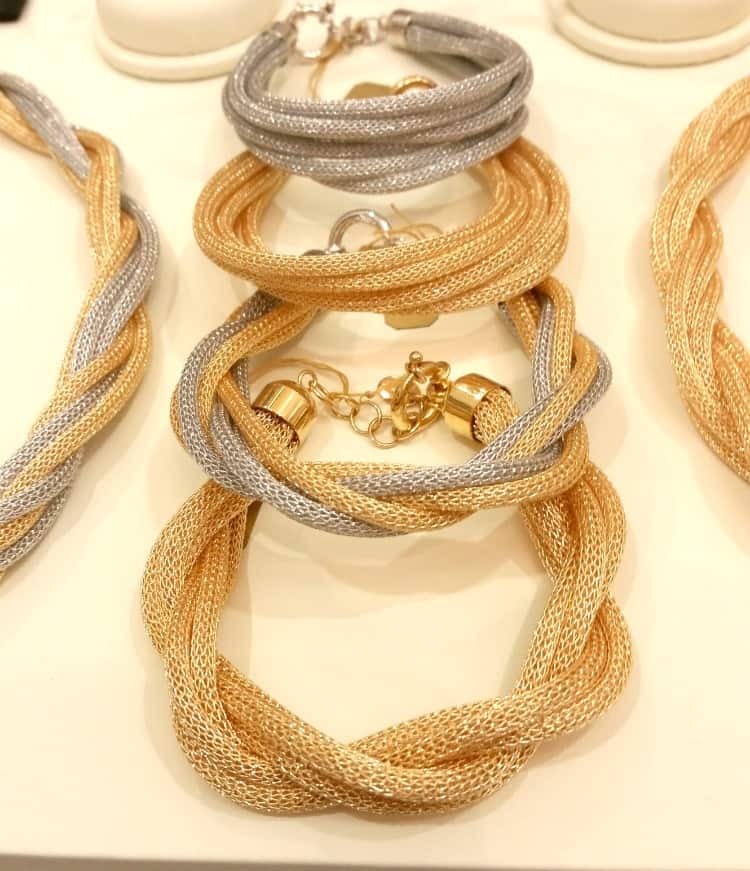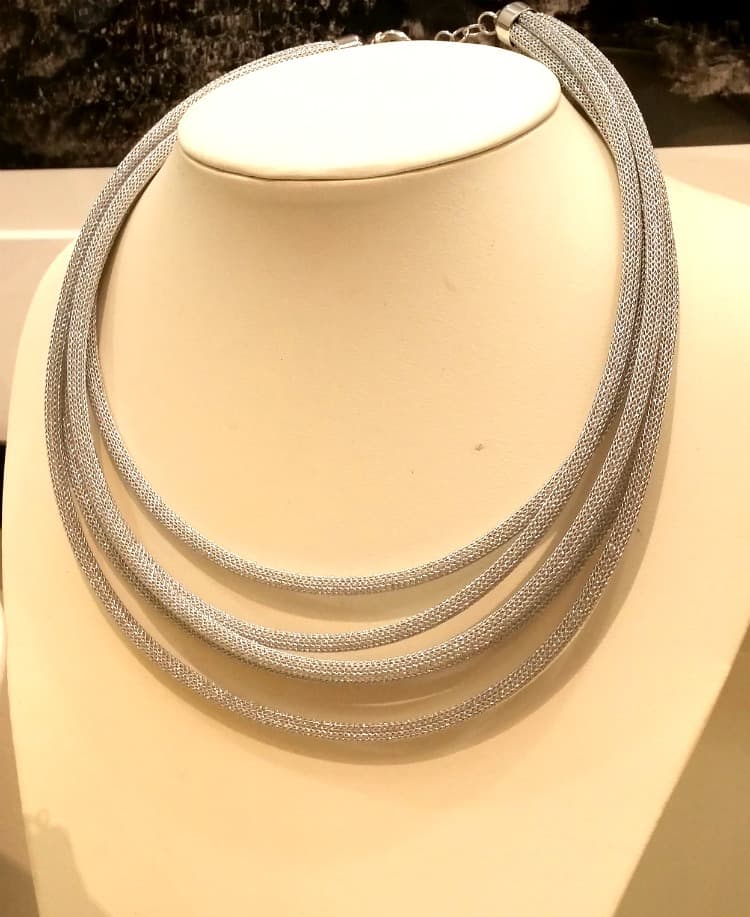 The Roma collection pairs the mesh with handwoven chain, showcasing stackable bangles and cuffs along with the Fiora Mesh Ring that I looovvveee!
Interested in seeing more pieces from both lines?  Check them out online at IdaliaCollection.com.  You can purchase directly from the site – I'm thinking perfect holiday gifts.
Ellen Bryant Swimwear
I had to tear myself away from the jewelry in time for the second show to begin.  I couldn't find much information about the brand itself, but enjoyed the bright, fun styles of this coming season's swimwear line.
Which bathing suit is your favorite?
I am looking forward to the Palm Beach International Fashion Week slated for early 2016.  I'll keep you posted!