On our first day at my sister's, the electricity still was still out and instead of sitting, freezing inside the house we decided to go to the Maritime Aquarium.  We are zoo and aquarium lovers, so this was right up our alley!  The first exhibit we stopped at was the sting ray and nurse shark pool.  The kids all loved this!  I loved watching my oldest son have this very in-depth conversation with the volunteer about sharks.  My youngest was all over the sting rays, moving along the pool so that he could pet them all.  We eventually had to peel them away – there was so much more to see!
Now that the boys are a bit older, I appreciate how much more they appreciate these places.  They now take the time to read the different informational signs instead of bolting past us and not even looking back.  One of our favorite exhibits was the seal tank.  We watched the seals do their tricks (waving, jumping, recycling) and learned so much about them.  They are so cute!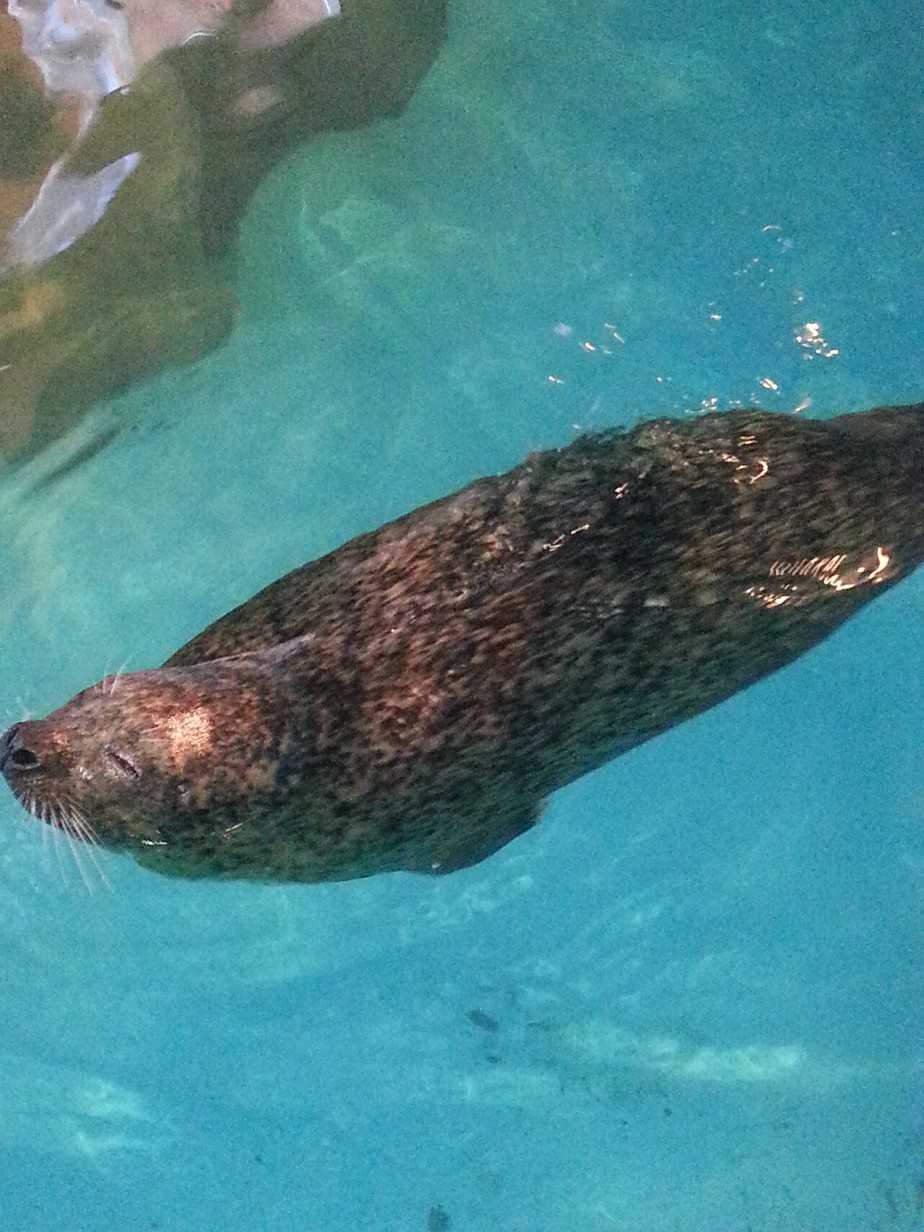 After the seals we were ready to go, but first we had to check out the meercat exhibit.  They are the funniest, quirkiest little guys.  The kids could climb underneath a portion of the exhibit and pop their heads up to a plastic bubble – perfect viewing of the meercats.  There was one, that once he saw the kids pop up into this bubble, he hopped right on top of their "heads".  He sat there for a long time – it was hysterical  He was looking all around.  I couldn't stop laughing!
By the time we saw all exhibits, the electricity was back on at my sister's house.  What a perfect ending to a perfect day!