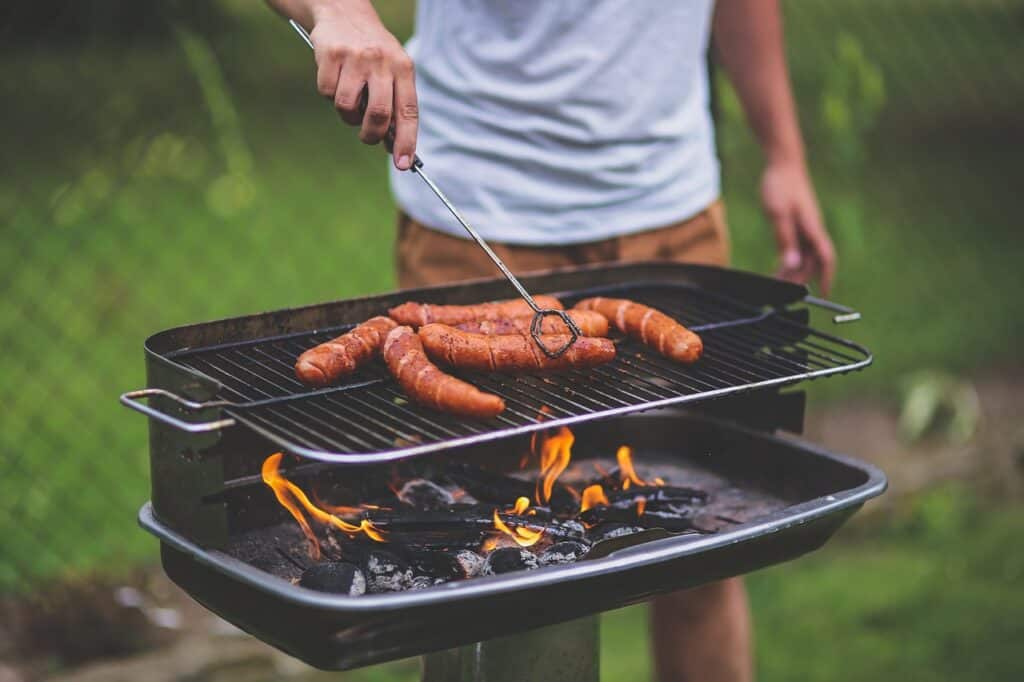 Do you live for BBQ season? Perhaps you're sitting dreaming of the day you can get back out in the sun and entertain in your yard. The good news is, it's never too early to start prepping for BBQ parties.
There are things you can be doing all year round to make sure you're ready to host a garden party at a moment's notice. Take a look at these simple tips.
Clean Your Grill
If your grill goes a long time without use, it will need cleaning before you use it again. Similarly, if it wasn't cleaned thoroughly the last time it was in use, there could still be lingering grease that needs to be removed. Pick up some specialist cleaning products to clean and protect your grill.
You should also fully inspect your grill and make sure it's working properly. If there are any faults, it gives you plenty of time to get it fixed.
Tidy Your Grill Space
Your grill space is where you grill your food and where your guests will gather to eat. Any outdoor spaces are susceptible to getting dirty or covered in debris throughout the year. If you're regularly taking care of your grill space, you won't have so much to do when it comes to entertaining guests.
If you have outdoor furniture, keep it clean throughout the year. If you have enough indoor storage space, you may want to consider moving furniture inside during the autumn and winter to keep it looking fresh
Jaw Dropping Recipes
Now is the perfect time to start collecting jaw dropping recipes that your visitors will love. Making patty melts that wow all of your guests should be the first thing on your list. Be sure to double or triple up on those patties to feed hungry stomachs.
Kebabs are perfect for both vegetarians and meat eaters alike, offering a range of different but complimentary tastes. Then there's the cocktail menu. If you're spending time in the sun, a good cocktail menu is a must.
Open Fire
Why end the evening when it gets dark? It's the perfect opportunity to switch to a fire pit. You don't have to do all of your grilling on the grill. Open fires are ideal for cooking everything from hot dogs to soup, and even roasting marshmallows. 
There are tons of options for fire pits too. You can have one installed into your yard for regular use or you can use a portable fire pit you can put away once you're finished.
Get The Right Tools
When you're cooking on the grill for lots of people, it's important to have the right tools. Did you know that a leather apron can protect you from the heat of the grill? Barbecuing tools are a must for getting the food just right and cooking thermometers are ideal for checking if meat is cooked thoroughly enough to serve your guests every time.
If you've enjoyed reading this article, take a look at the rest.