Or as otherwise defined…I am super bored and reading many magazines!!  I am going through the May issue of Food Network Magazine and love the article entitled, "100 Greatest Cooking Tips of All Time".  I am not going to bore you with the full list, but below are some of my faves: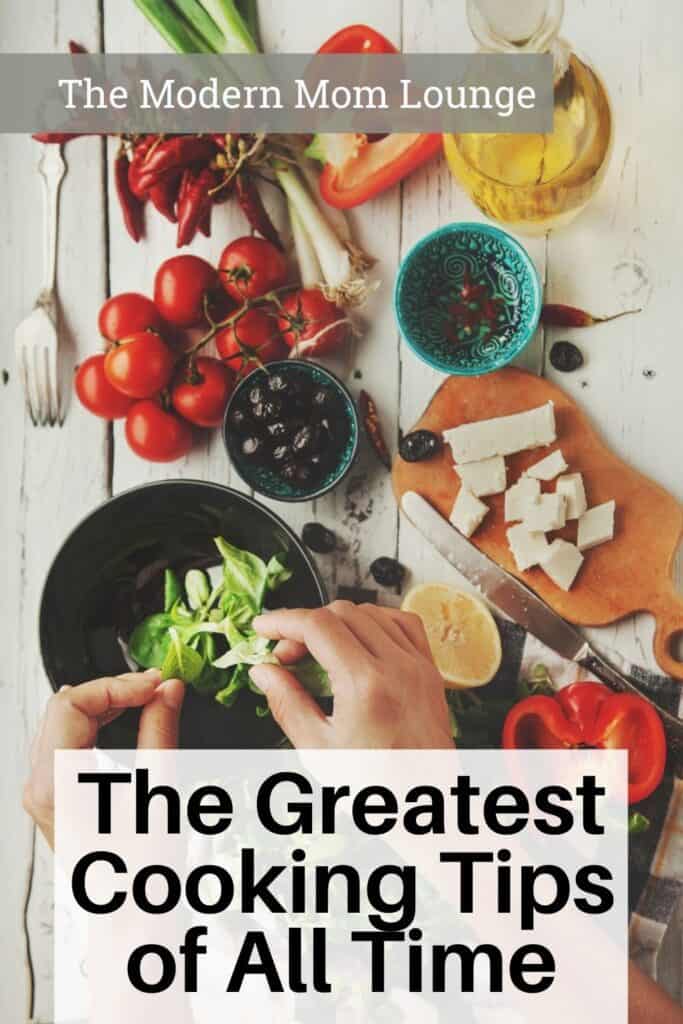 After working with garlic, rub your hand vigorously on your stainless steel sink for 30 seconds before washing them.  It will remove the odor. (Gerard Craft of Niche and Taste).  Hmmmmm sounds a little gross. I would rather buy those stainless steel bars (they look like soap) from Bed, Bath & Beyond.

When chopping herbs, toss a little salt onto the cutting board; it will keep the herbs from flying around. (Joanna Chang from Flour Bakery & Cafe).  Doable!

For rich creamy dressings made healthy, substitute 1/2 of the mayo with greek-style yogurt. (Ellie Krieger)

Take the time to actually read the recipes before you begin.  (John Besh)  Yeah…I have a tendency to just jumping in.

Don't use oil in the water when you are cooking pasta – it will prevent the sauce from sticking to the cooked pasta.  (Missy Robbins)

For safety, put a wine cork on the tip of a knife before putting the knife in the drawer. (Giuseppe Tentori) Smmmaarrrrttttt!!!

When making mashed potatoes, after you drain the potatoes, return them to the hot pan, cover tightly, and let steam for 5 minutes.  This allows the potatoes to dry out so they will mash to a beautiful texture and soak up the butter and cream more easily.  (Wolfgang Puck)  YUM…when is dinner?  This is making me hungry!

When you grill, pull your steaks out of the fridge one hour ahead of time so they can come to room temperature. (Geoffrey Zakarian)

Clean as you go.  (Rick Bayless)  FOR SURE!

Cook more often.  Don't study, just cook.  (Masaharu Morimoto) OK…babe????