Although ties are a pragmatic gift, Dads everywhere have probably received more than their fair share of them as birthday and Father's Day presents, which leads me to believe that it's high-time we switch up what we gift the special men in our lives!
With that said, this year I want to focus on Fathers Day presents that have an educational or interactive component to them; ones that will 1. Allow Dad to share his sage wisdom with his kids and 2. Allow for bonding by doing an activity together!
BOOK A 1-DAY MINI GOLF LESSON
Golf is a sport that has served as a haven for men throughout the centuries, in fact many of them have joked that GOLF really stands for "Gentlemen Only, Ladies Forbidden!" But, not every dad has had the time or the opportunity to experience getting out on the links firsthand, which makes PGA National's Leadbetter Golf Academy's 1-Day Mini School package an ideal gift!
Valid through the end of June, PGA Nationall Resort & Spa is offering a Fathers Day Special, wherein the cost of their 1-Day Mini Golf School is reduced to only $325. And, the best part is, you can book a lesson for him solely, or bring dad with you at no additional charge!
Work on your full swing or short game in this focused session.  You can choose lessons from 9 a.m. to noon, or 1 p.m. to 4 p.m., which includes a static club fitting evaluation, comprehensive computer, and video analysis, as well as a detailed plan for ongoing improvement.  To learn more or book this special, call: 561.627.5105 and mention the offer FATHERS DAY.
The Leadbetter Golf Academy is a favorite among PGA professionals, including Ernie Els (winner of the 2008 Honda Classic at PGA National Resort & Spa), Trevor Immelman and Greg Norman.  David Leadbetter created the first David Leadbetter Golf Academy in 1983 to give amateur golfers access to elite instruction that was previously only enjoyed by professionals.  Its philosophy offers a blueprint for improving the game of golfers of all ages and abilities.
"No matter the level of your golf game, our staff at PGA National is ready to help take you to the next level. The practice facilities are world-class, and if you're serious about improving, this is the perfect place for your next golf vacation."
Find Leadbetter Golf academy online / Facebook / Twitter / Instagram
HIT THE HIGH SEAS TOGETHER AND BOOK A FISHING TRIP!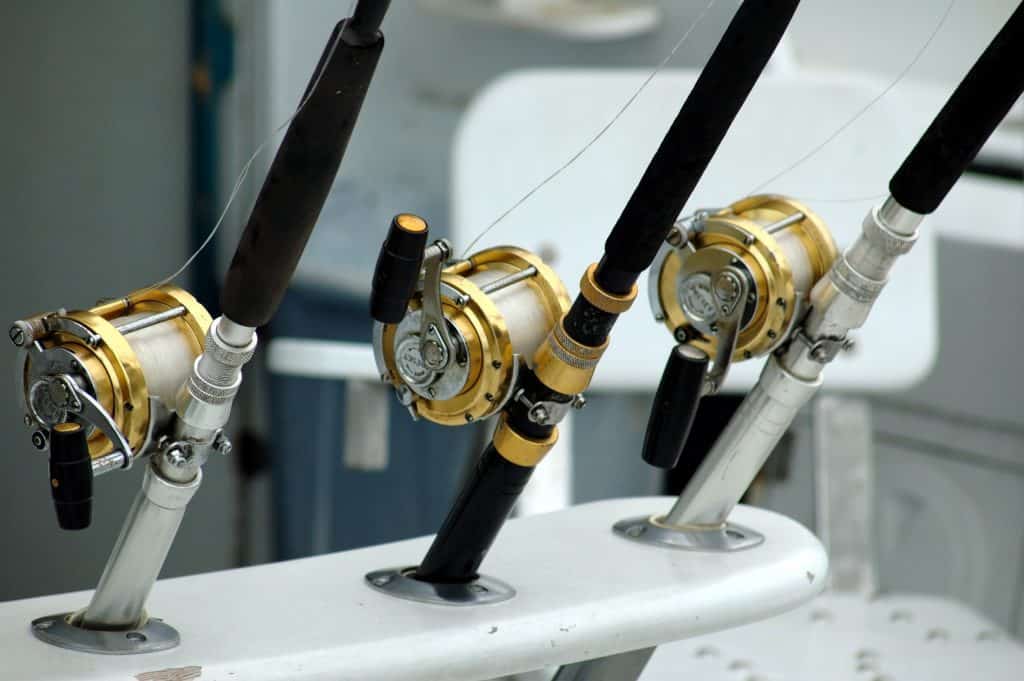 "Give a man a fish and you've fed him for the day, teach a man to fish and you've fed him for a lifetime." This old adage is a mantra that the Sea Mist III of Boynton Beach lives by, so whether Dad is a novice fisher – or an avid one – booking a fishing trip is yet another great outdoor activity to do together!
The Sea Mist III makes gifting Dad easy and cost effective because they offer (2) 4-hour trips daily. So, if dad is an early bird, book the 8am to 12 noon one. If he would prefer to sleep in on Fathers Day, book the 1pm to 5pm charter.
The complete cost is $40 for each adult, $35 for seniors 65+, and $25 for children 12 and under. That includes all the fishing equipment you'll need: your rod, reel, bait, tackle, license, and tax.
Tickets are sold one hour prior to the departure time; so feel free to pack a lunch or dinner to munch on before or during your charter.
Also, if Dad is lucky enough to catch a future lunch or dinner, Sea Mist III's crew will clean his catch for a gratuity.
Find the Sea Mist III  online / Facebook / Instagram
LET DAD TEACH YOU HOW TO BBQ THE PERFECT BURGER!
We've all seen how Dads will man the grill like a lion surveying his Pride. In my home, grilling is serious business for my hubby, "It's all about the temperature and timing," he'll bellow! So, when I have the boys ask him to show them how to grill the perfect burger on Fathers Day as a teachable moment, the Weber iGrill 2 that I bought him will definitely come in handy.
The iGrill 2 is Grilling Meets Tech – a man's dream comes true! It's THE top of the line app-connected-thermometer on the market – perfect for grill masters as well as those just starting their grilling careers.  Time & Temperature are the two most crucial factors that determine a successful cook and the iGrill 2 takes the guesswork out of grilling by giving you the ability to monitor the status of your food directly from the app.
What my hubby loves is the ability to track up to 4 probes, which really sets the iGrill 2 apart, especially when it comes to smoking and more advanced cuts of meat.
Check out Weber online / Facebook / Instagram / Twitter
LEARN TO SHAVE LIKE A PRO FROM THE MASTER!
Thankfully, my boys have a few more years to go before they start shaving. (I say thankfully because that means they'd already be in high school or beyond and I don't want them to be that close to having 1 foot out the door just yet!)  Of course that shouldn't stop any dad from wanting to take some time out of his schedule on Fathers Day to teach his grasshoppers how to achieve the perfect shave. This is a rite of passage after all, and one that any mom would rather see her husband educate her child(ren) on, as opposed to a YouTube video!
The first step in teaching this valuable life lesson is starting with using the right razor like the Dorco Pace 7 Premium Gift Set, which includes 1 razor handle and 8 refill cartridges all in an elegant, reusable gift box.  It is the world's first 7-blade razor for men – the special set is only $27.50 at DorcoUSA.com.   Use coupon code pellerini to get 20% off until Father's Day.
Dorco's Prime Starter Set, another favorite, includes 30 stainless-steel double, edged Dorco platinum blades with extra Teflon coating, a chrome plated butterfly shaver and a reusable travel case with mirror.  It is truly a tribute to old school shaving with modern technology like double coate blades.  Normally rriced at $25.00 at DorcoUSA.com, but if you use coupon code pellerini you'll get 20% off until Father's Day!
Dorco has been manufacturing shaving products since 1955.  Sold in over 110 nations around the world, this line is fairly new to the U.S. direct to consumer market.  The amazing razors are sold exclusively online in the U.S. at www.DorcoUSA.com.
Find Dorco online / Facebook / Instagram / Twitter
GIVEAWAY TIME!
I know you want an iGrill 2 and here's your chance to enter to win one AND the new Weber Greatest Hits Cookbook!  The giveaway is open to all US residents 18 years of age and older.
a Rafflecopter giveaway

WPTV NEWS SEGMENT