Father's Day is fast approaching and although research says people don't spend nearly as much on Dad as Mom, we know that Dads deserve the very best nonetheless!  Let's buck the 'socks gifting trend' and get him some pragmatic, unique, and useful gifts instead!
Bearded Daddies
If you're shopping for a guy who likes gadgets, this is a gift that checks all the boxes. The KUSCHELBÄR Hair and Beard Straightener is the first (and only) men's heated styling tool that straightens and smooths hair and beard.
Part of the new grooming line created by seasoned celebrity hairstylist Jeff Chastain, MASC, the tool works on all hair textures. If you don't have facial hair, it helps to control wavy or curly hair which is especially helpful when dealing with humidity.
Bonus? It's easy to use because the heat comes from a brush. Simply comb through hair or beard to style or tame, and as you comb it straightens and softens hair. That also means it helps with the dreaded beard burn!
Shop now to get 20% off through Father's Day with code Daddy20.
MASC KUSCHELBÄR Hair and Beard Straightener – $100, mascbyjeffchastain.com
Be sure to also check them out on Facebook and Instagram!
Have Him Hear Life to the Fullest
This Father's Day, give your dad the opportunity to once again hear life to the fullest with Eargo Neo. This nearly-invisible hearing aid fits discreetly inside the ear, hidden from the outside world — removing all the social anxieties and stigmas of traditional, behind-the-ear hearing aids. These stigmas have kept millions of people suffering from hearing loss isolated from the world around them — and untreated hearing loss has been linked to depression and social isolation, and other long-term effects.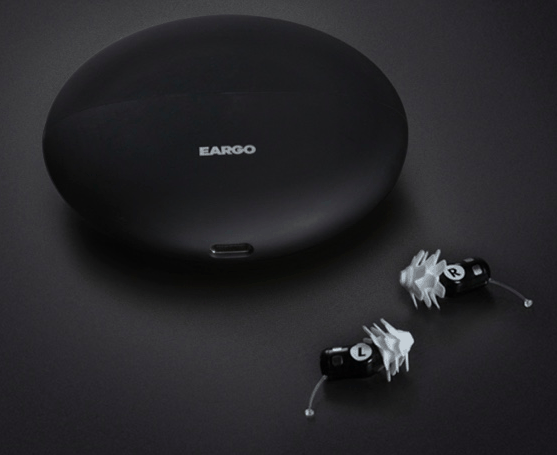 In a study conducted by The National Council on the Aging (NCOA), hearing aid users reported significant improvements in many areas of their lives, ranging from their relationships at home and sense of independence to their social life and their sex life.
The Eargo Neo is the latest hearing aid from Eargo and boasts a beautiful, state-of-the-art design packed with the best sound fidelity. With a new, soft Flexi Palm design, Eargo Neo is built for all-day comfort. This rechargeable hearing device lasts up to 16 hours on a single charge and comes with a fully-powered charging cradle that can recharge the Eargo Neo for seven days on the go — no extra cables needed. You can purchase Eargo Neo online at Eargo.com for $2,750, or finance for as low as $127/month.
Follow Eargo on Facebook, Instagram, and Twitter!
For the Foodie Dad!
Cedar Bay Grilling Company is a family owned business based in the tiny hamlet of Blandford, Nova Scotia, Canada – overlooking the beautiful Atlantic Ocean. For the past ten years, Cedar Bay has been a producer of a wide range of award-winning frozen Salmon products that are easy to prepare, reasonably priced, and yet have a "gourmet" appeal that makes every household chef impress like a professional!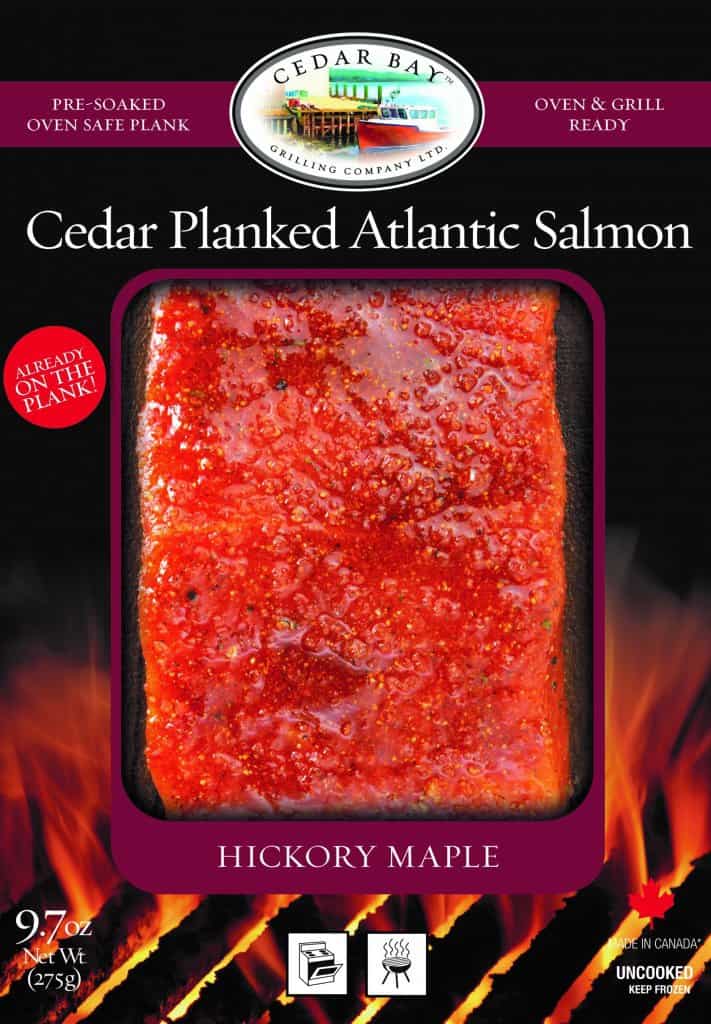 The product that Cedar Bay launched with, which is its signature item to this day, is Cedar Planked Atlantic Salmon. For this product, Cedar Bay pre-seasons high quality Atlantic Salmon, and places it on a pre-soaked cedar plank, ready to simply remove from the package and place in the oven or on the BBQ grill –directly on the plank! Because the plank has been soaked in a water bath for 24 hours, it will not catch flame, but rather it gently smokes, infusing the salmon with a unique and appealing cedar essence, that compliments each of the seasonings Cedar Bay uses on the salmon.
Cedar Planked Atlantic Salmon is available in stores in 8oz ($7.99 – $8.99), 9.7oz ($8.99-$9.99) and 24oz sizes ($19.00-$21.00), with flavors including Applewood with Orange & Ginger, Sugar & Spice, Hickory Maple, Maple & Smoked Pepper, Maple BBQ and Maple Whiskey. 
Please follow them along on Facebook, Instagram, and Twitter!
Take Dad Out to the Ball Game!
We are huge baseball fans and really look forward to going to Marlins games!  It is such a fun day for the whole family – especially on Sunday Funday.  Aside from the fact that we love the sport, the stadium is gorgeous, parking is super easy, and the food options are better than any other stadium I've ever been to (and we've been to a lot!).
The Miami Marlins will be celebrating Father's Day at Marlins Park on Sunday, June 16th. As part of the celebration, the Miami Marlins will give dads the opportunity to run the bases with their kids after the game! The running of the bases is a post-game tradition at Marlins Park, part of Sunday Funday, that is usually reserved for kids 14 and under. This year, dads will also have the opportunity to run the bases and create a memorable Father's Day experience.
Additionally, the Miami Marlins will be having a special 20% discount offer on Tommy Bahama shirts and Vineyard Vines ties for dads at the New Era Team Store located on the West Plaza at Marlins Park. The team store has a great selection of Marlins gear to choose from, including Columbia PFG shirts, Nike Dri-Fits, and a variety of New Era team caps.
Follow the Miami Marlins on Twitter and Instagram, as well as Marlins Park on Twitter and Instagram!
Give Dad a SENSE of Home-Awareness
Sense is a home energy monitor that tracks your home's energy activity so you can save money and make your home safer and more reliable.
For the Dad who wants to help the planet or just wants to cut the cost of the family's utility bill, the Sense home energy monitor is a great way to shrink his home's energy footprint. Once the monitor has been installed in your home's electrical panel, the Sense app tells you what's on, what's off, how much energy you're using and how much it costs.  You'll know how much energy your home consumes daily, weekly and monthly. Sense lets you set goals to reduce energy usage and make your home more efficient.
Like a home fitness tracker, Sense uses sophisticated machine learning to identify devices in your home so you can see their activity. You'll know if you turned off the clothes dryer before leaving the house, and you can set alerts to tell you if the coffeemaker is still running or your sump pump has turned on.
Be sure to follow Sense on Twitter, Instagram, and Facebook!
Boost Dad's Wellbeing
While we can't turn your Dad into an eternal being, we can point you toward healthy Father's Day gifts that will boost his well-being. BN Labs Organic Greens is the perfect gift to help replenish Dad's energy, mental health, and fight off disease to make sure he gets all the nutrition he needs to keep being the Super Dad he is.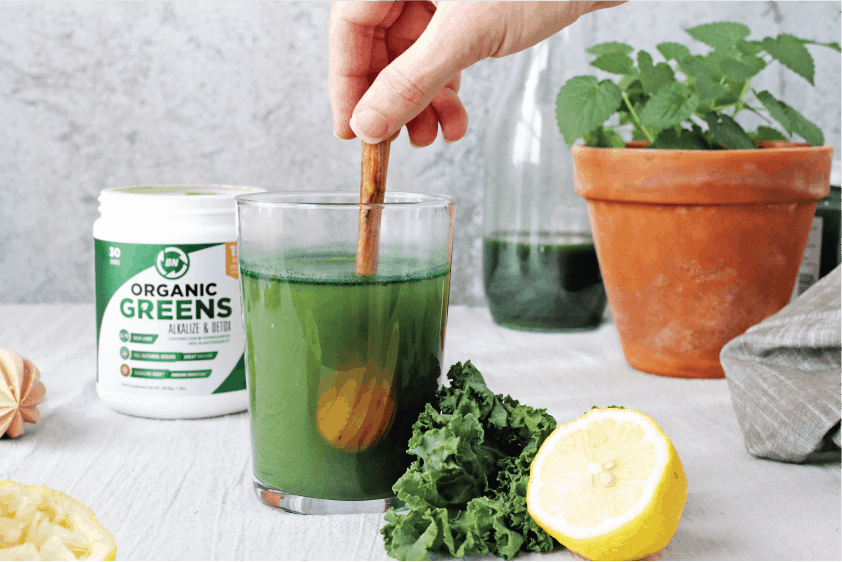 With the mission of making optimal health the new standard, BN Labs, the leading lifestyle and performance nutrition company based in California is pleased to offer deliciously organic, non-gmo, and vegan products to help customers achieve their health and wellness goals. Whether you're looking to boost energy, alkalize the body, or support overall health, BN Labs' Organic Greens combines the super powers of fifteen superfoods to deliver a maximum number of nutrients in just one small powdered scoop.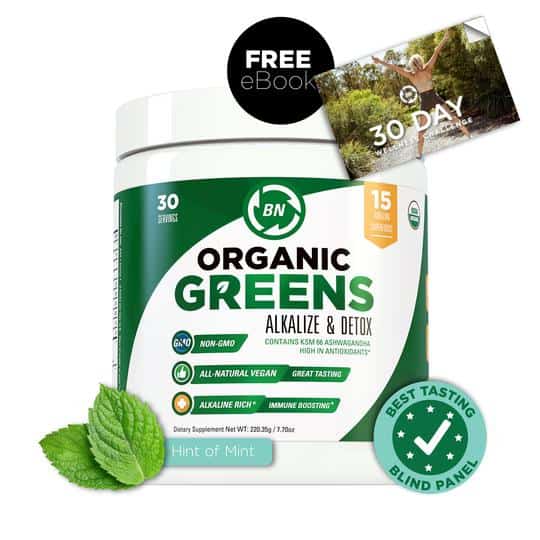 Follow BN Labs on Facebook and Instagram!
Create a Memory Book to Last Forever
Imagine being able to give your father the gift of being able to write his life story in the next 30 days. Believe it or not, that's actually possible and makes one of this year's greatest Father's Day gift ideas! A Life Untold is a rare, story-telling company that will make it easy to turn your dad's life story into a captivating and professionally designed book.
All your dad has to do is complete A Life Untold's interview with 101 thought-provoking questions about his life. Once the interview is complete, A Life Untold will design a book that combines his questions, answers and photos to create his own unique and professionally designed autobiography which they will print and deliver to his home. There are no limits on the number of additional copies that can be ordered and he will also receive a free digital e-book so he can easily share his story with family and friends over email.
Imagine all the great stories and experiences in your dad's lifetime put to paper and printed. It's not just a gift for your dad …. it's a legacy left for generations to come!  
 For more information about this amazing gift idea for dad, please visit https://alifeuntold.com/
Follow A Life Untold on Facebook!