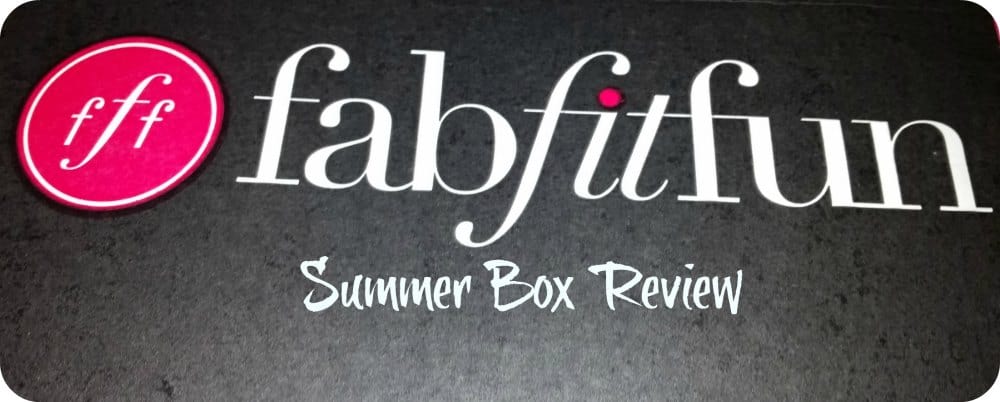 I was bit apprehensive about receiving another Fabfitfun box (actually not realizing I ordered one…I thought I cancelled but that's OK), because it is $50 a box…but this season's box was a lot of fun!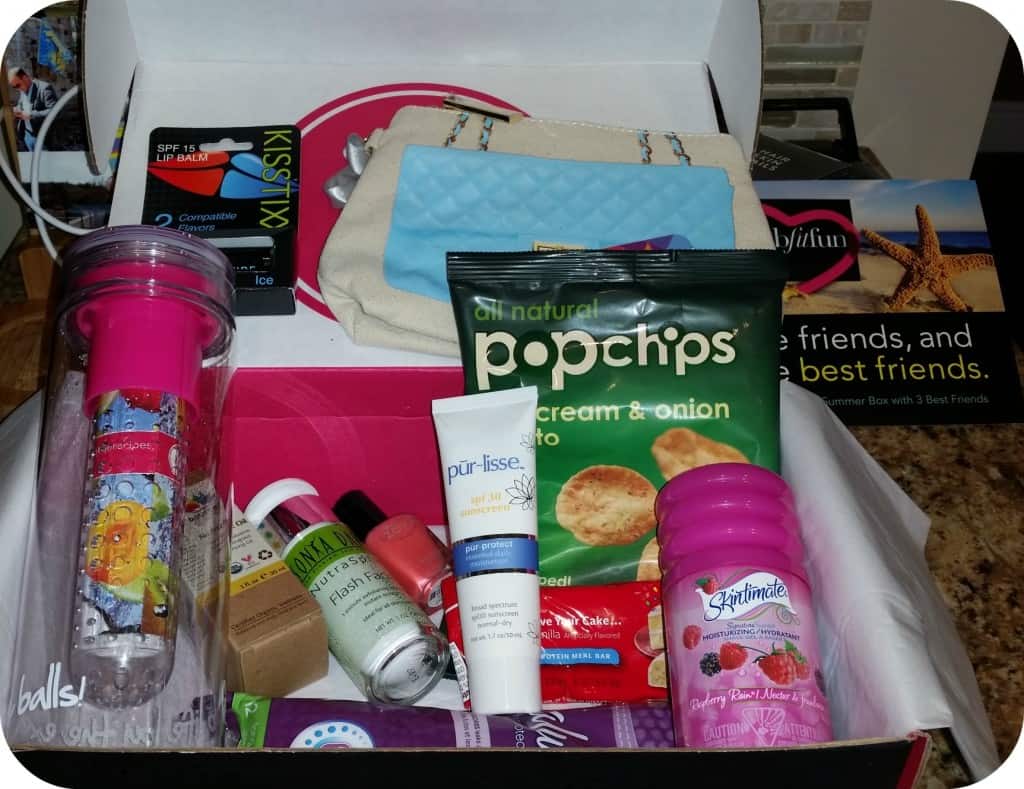 The first thing I saw was the FabFitFun water infuser bottle – I love these bottles!  My husband and I bought two of them while we were on vacation in Napa and they are great.  Pop whatever fruit you would like into the center strainer console thingy to compliment your water.  I love to add lemons but they recommend trying cucumber and mint or strawberries and lime for a refreshing treat.  I also love that the quote imprinted on the bottle is "Grab life by the exercise balls".  heehee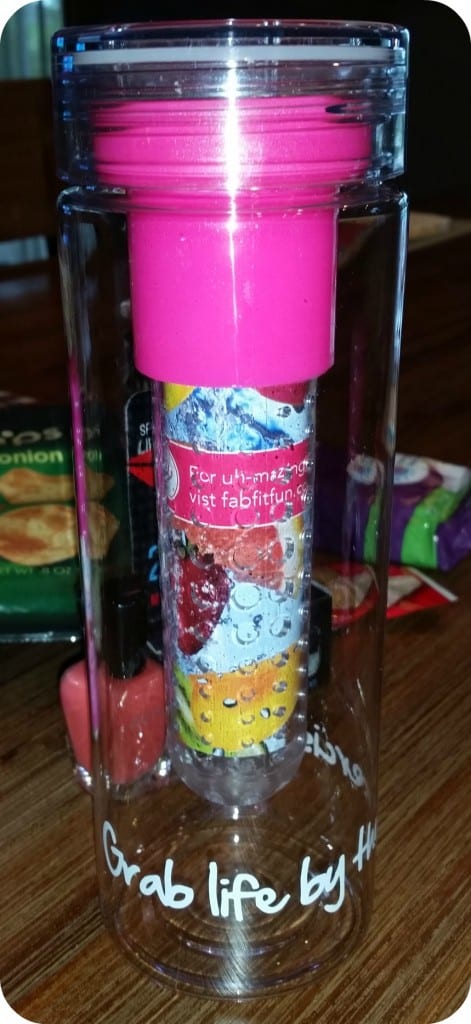 I was quite impressed with the Sonya Dakar Flash Facial!  I tried it the other night and it made my face feel smoother and super clean.
I am always looking for good sun protection, so the pur~lisse pur~protect SPF 30 moisturizer will come in handy!
Being a fan of make up bags, the Thursday Friday bag will be put to good use.  The print is super cute.
The Zoya nail polish will come in handy (on my feet!)  What a fun summer color!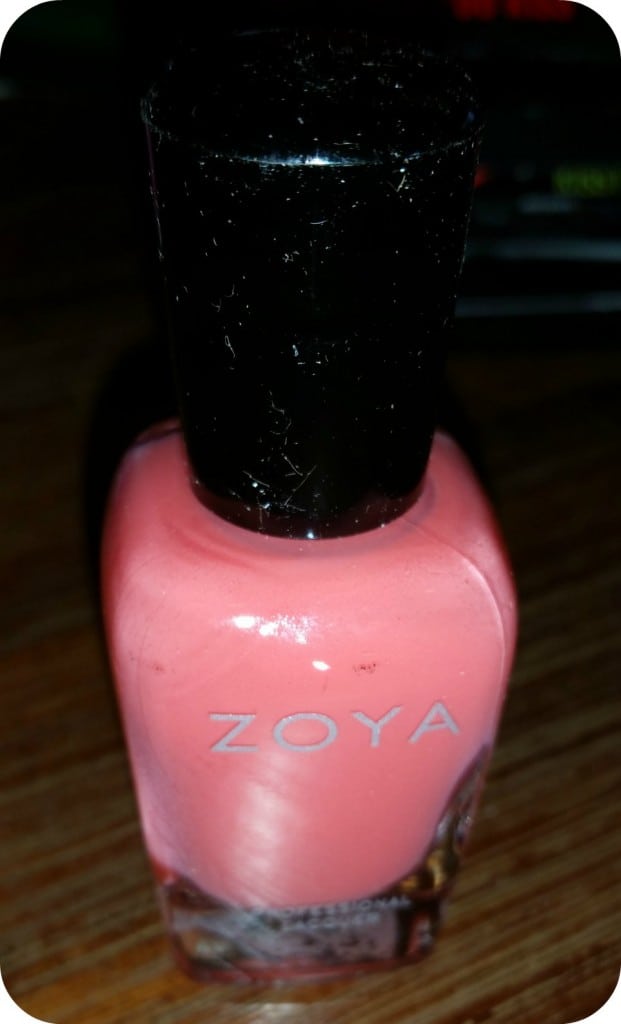 I haven't tried the Balanced Guru No Frizz Oil but have a feeling I will need some with the insane Florida humidity.
Some other items included in the box were KISSTIXX lip balm (kind of a weird concept but does contain SPF); POPchips (sour cream and onion – yummy); Skintimate shave gel (great travel size for my trips this summer); Slimfast meal bar (I am not into Slimfast but that's just me); and Always Daily Liners (although a practical item, I thought it was an odd addition).
FFF says that the grand total of items in the box is $245.77!  When you think of it that way, $50 isn't so bad!  #FabFitFun
(I am not an affiliate of FFF but if you order a box via one of the links in this post I will receive money off of my next box.)