Photographs are the best souvenirs.  They allow me to relive exciting times in my life and the lives of others.  Sit me down in front of a photo album and I am in heaven.  I also like to display my photos, whether they are framed on the foyer table or hanging on the wall as part of my family gallery.
I always wanted to check out how a photo would look as a canvas, so when I was given the opportunity to review a canvas print I was super psyched.  I logged on to Easy Canvas Prints, and it was a very user-friendly process.
First you choose if you want a single print or a gallery. I chose the single print version.
Next, you choose the canvas size and the canvas wrap thickness.  What's nice is that you can virtually see the size of the canvas on a wall.
Upload your image and move it around to figure out the best placement.   It will also tell you if the image quality is poor, fair or good, helping you to pick the best quality image for your project.
Choose the border style, display options, border options, optional color finishing and optional image retouching.
It took about a week to receive the canvas.  I was very impressed with the packaging.  The  canvas was very protected within the cardboard box.  Here is the finished product: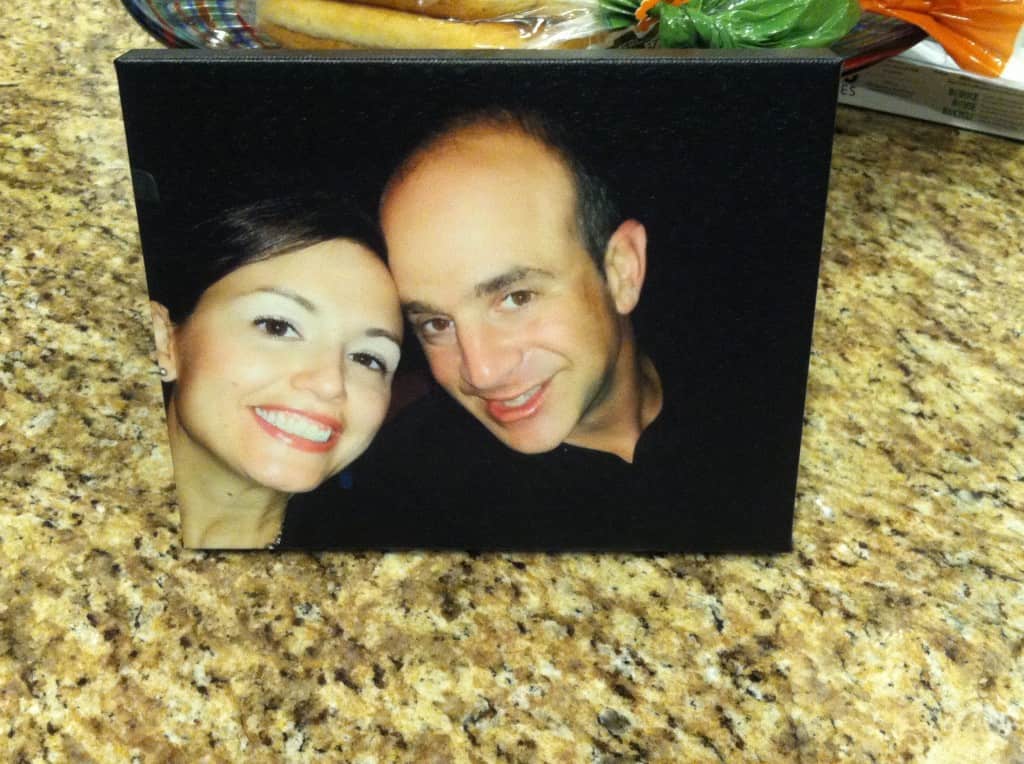 Shhhh this is a surprise for my husband!  Watch, this is the one rare time he reads my blog…Babe, if you are reading this please act surprised 😉
The canvas prints are a really different way to showcase your photos.  I love the artistic look, the clear, crisp picture…I am a fan!!  As a gift to my readers, Easy Canvas Prints is offering up to 50% off your canvas print!!  Click HERE!!
Please note: Easy Canvas Prints gave me a free 8″ x 10″ canvas in return for my review of their product and services.  The opinions in this post are 100% my own.