Excited but rushed was how I felt when my DailyLook Elite box arrived.  It was the day before I was to leave for Hong Kong.  I needed to open that package ASAP, check everything out, try on and style the pieces, quickly decide which items to keep and then pack the others up to return.  Can you say "down to the wire"?! LOL.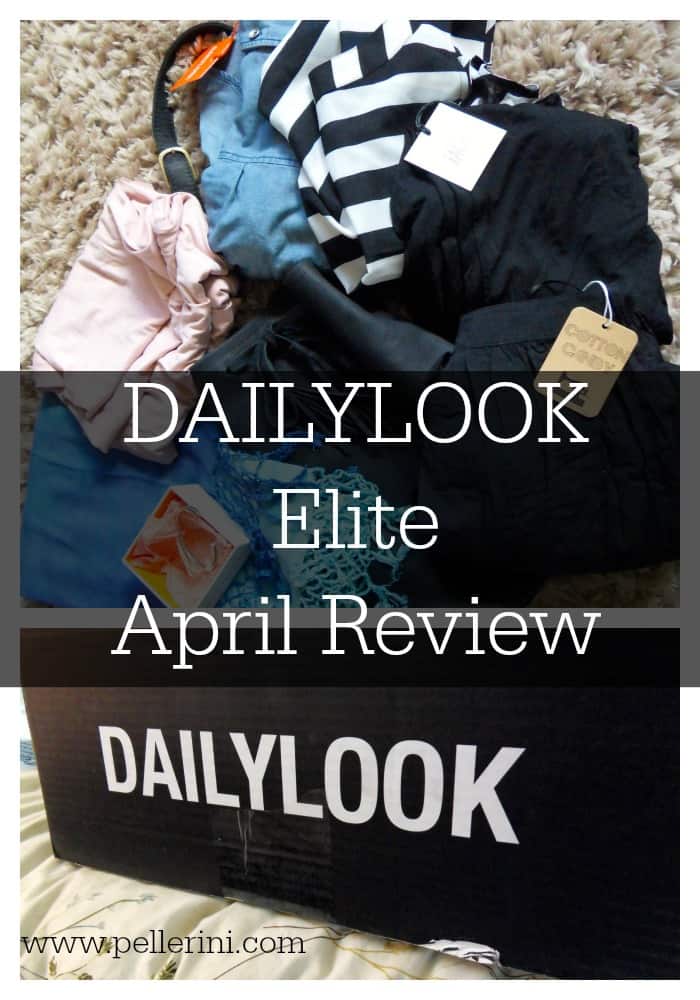 I'm always so excited to open the packages and see what is inside, so "rushing" wasn't something new – it was inept.  Hoping to find some pieces to bring with me on my trip, I ran upstairs with my package and here is what I got!
CLASSIC KNIT JUMPSUIT: I love this romper.  It is one of my favorite colors (haha) and it is so soft!  I was concerned as to how it would actually look, and was pleasantly surprised.  Comfort and style.  I immediately imagined outfit options.
GILES AND BROTHER SKINNY RAILROAD SPIKE CUFF BRACELET: Love at first sight.  I've seen a lot of similar-styled bracelets, but this one is different.  I feel like it is a bit more rustic or rugged looking.  It's adjustable and a nice weight.  A little out of my price range, but if I could I would grab it up!
GYPSY05 DIAGONAL RAINBOW FRINGE SCARF: Beautiful colors and fringing, this scarf could have made it into my closet if I didn't already have a similar-colored one.  Darn…
POCKETED BUTTON DOWN MIDI SKIRT: I was a little bummed when I saw this skirt, just because I am so not a midi-skirt kind of girl.  I'm petite and I feel like the length stunts me a bit.  Either way, it is a cute style but it went right back.
JERSEY KNIT MAXI SKIRT: Super soft in color and feel, this maxi skirt could easily take me from Spring into Summer.  I love pairing it with a simple white tank or the chambray shirt mentioned below.
JESSLYN BLAKE LEATHER BUCKET BAG: As soon as I opened the box, I could smell the leather from this bag.  It was amazing!  I loved the shape and the rough tassels on the drawstring pulls.  (I have to admit, I couldn't stop smelling this bag…it smelled soooooo good!)
JACK BY BB DAKOTA KAROLINA TOP: Stripes and I get along very well, so when I unpackaged this tank I was super excited…but it looked a lot better off than on 🙁 Don't you hate that?!
DAILYLOOK CHAMBRAY CLASSIC BUTTON DOWN: Definitely a staple for your wardrobe, chambray button downs are super versatile.  I liked this shirt a lot, but opted out as I have a very similar one already.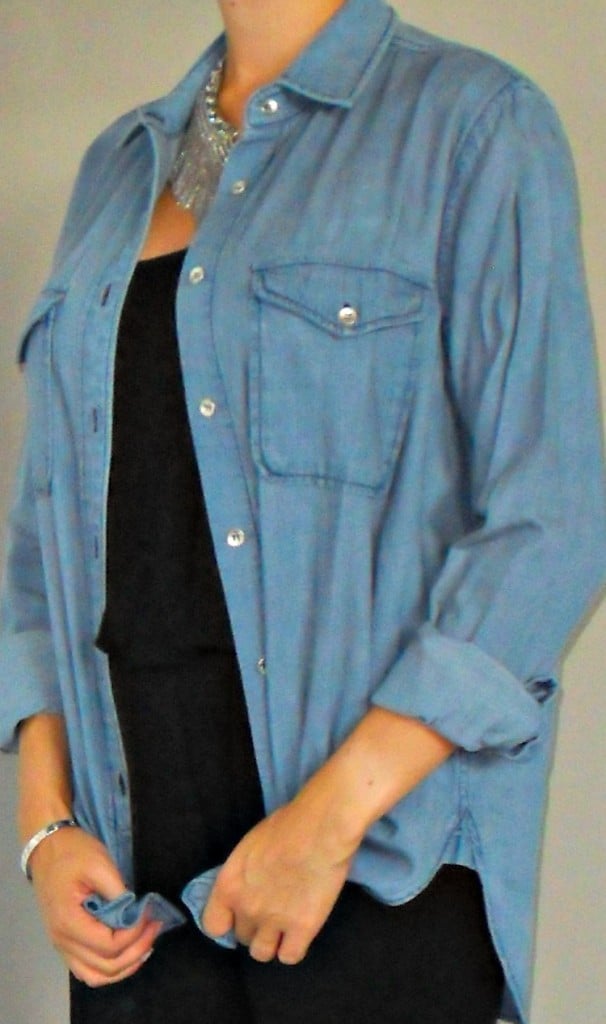 Here are four outfits I made with the box contents.  Of course all go well with the bucket bag and bracelet!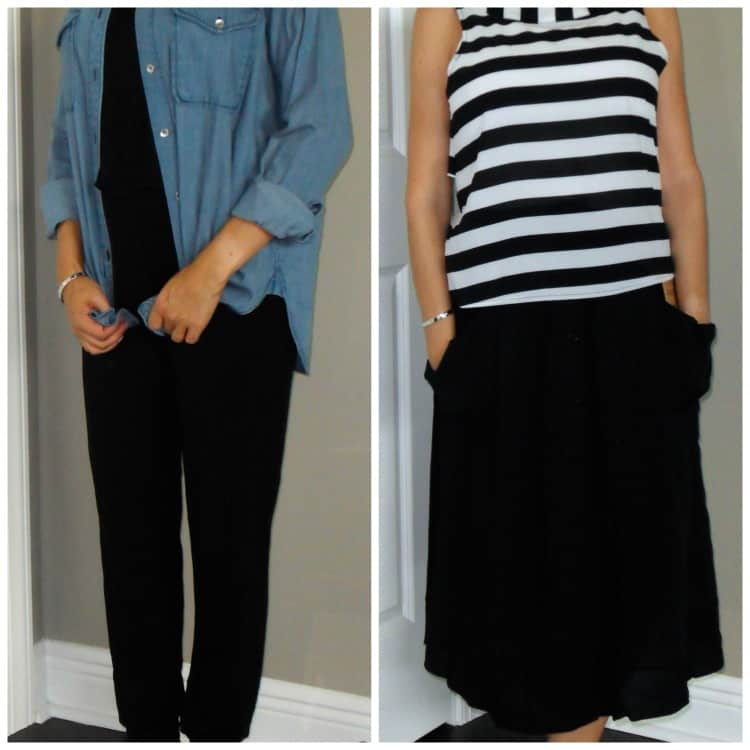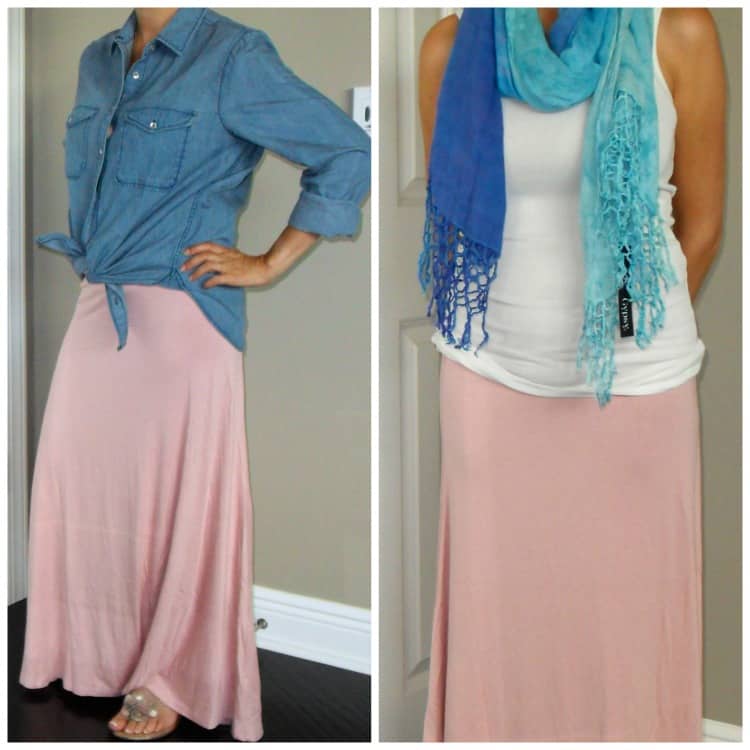 Which outfit is your favorite?  All in all, I was pleased with the contents of this box.  It's great that you can mix and match pieces, and whatever you don't like can be shipped back free of charge.
If you are interested in trying out DailyLook Elite, click HERE to get started.