Winter can be a tough time when it comes to caring for your skin, and often, we feel less confident about our appearance than we do in the summer. The cold weather can take its toll, but winter is an excellent time to focus on looking after your face and body and taking steps to increase confidence. If you need a boost, here are some brilliant beauty buys.
Skincare products
Sales of skincare products have soared as a result of the pandemic. As millions of us have adjusted to staying at home, making video calls and dialing into conferences, we are paying more attention to our skin than ever before. Great-looking skin can help you look and feel more confident on camera, and choosing the right products can also enable you to target issues that may have been bothering you for some time. Many people are taking advantage of the opportunity to devote more time and energy to their skin as a result of spending more time at home and cutting out daily commutes and evenings out. 
When browsing skincare products, always look for items that complement your skin type before you decide what to add to your basket. It's also beneficial to search for products that target problems, such as dry skin, dark circles or redness. There's a vast array of items available, and you should be able to tailor your skincare regime to suit your needs and your aims. Perhaps you want your skin to look younger or brighter, or you're hoping to even out your skin tone or reduce the visibility of fine lines, for example. Read independent reviews, look for recommendations and keep your eyes peeled for key ingredients like hyaluronic acid, retinol and vitamins A and C. In the winter, you may find that you need to use more intensive moisturizers and facial oils to maintain hydration. 
Makeup
Many of us feel more confident when we have makeup on. Even a dash of mascara or a flush of color on the cheeks can make us feel a million dollars. With working from home now the norm and social events on the back-burner, it's a great idea to embrace the opportunity to try out natural looks and to experiment with new trends when you're socializing with friends after work. Hot trends for winter 2021 include feline flicks, bright eyeshadow, full, feathered brows and glowing skin. Next time you're shopping, buy eyeshadow palettes online, add a liquid eyeliner and brow pencil and comb to your cart and invest in highlighter or a foundation that promises a dewy finish. You can adjust your look to go from meetings to virtual Friday night drinks, changing colors and using different products to try new looks. 
Haircare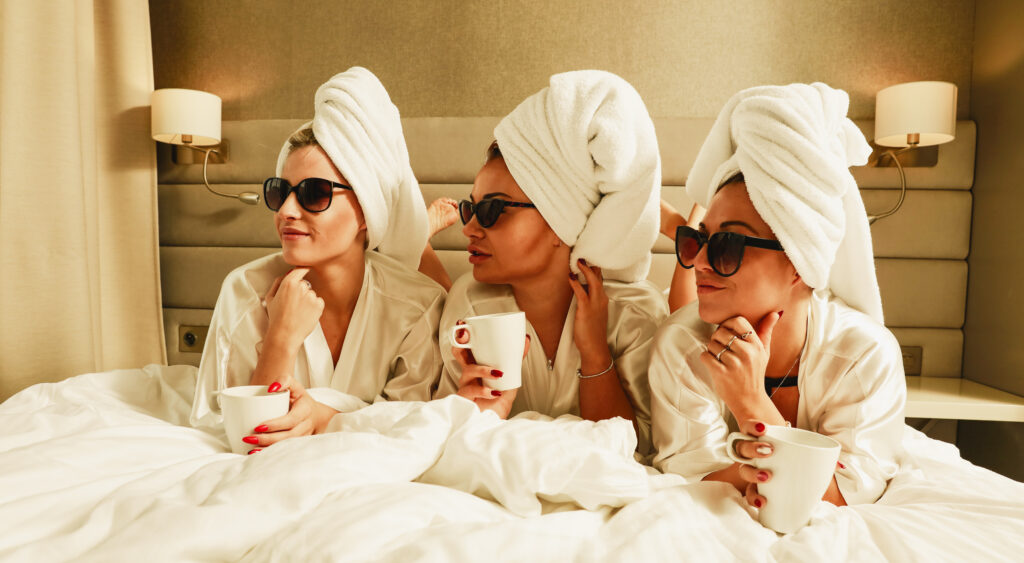 Winter is a perfect time to embark upon a mission to nourish and protect your hair. Changes in the weather, dyeing the hair and heat styling can all increase the risk of damage. If you have split ends, your hair looks dull or lifeless, or it is dry and brittle, invest in heat protection sprays, apply oil to the ends and use conditioning masks to hydrate your locks. If you don't have to have pristine hair, and you're staying in all day, it's worth leaving your hair to dry naturally instead of drying and straightening or curling it. Towel dry your tresses, apply a small amount of oil to the ends and allow to air dry. 
Some of us feel less confident about our appearance in winter. If your skin is lacking that healthy glow or flush of color, or your hair is dry and dull, you can rectify these problems and boost your self-esteem by purchasing a few essential beauty buys.