I just came back from the most amazing, wonderful 10 year anniversary vacation!  My husband and I flew to Napa, California to learn about wine, eat at great restaurants and hopefully get in some well-needed R&R.
I figured the easiest way to tell you about our trip would be daily accounts.  Get ready for a lot of wine and food talk and pictures!
Once we landed in San Francisco, we grabbed our rental car and were off to the city.  It was a bit nippy out, so after eating at Burger Bar (inside the Macy's), we went in search of a jacket for me as I didn't pack to well.  For some reason I thought that high 60's would be warm in my standards.  I am never warm in 60 degree weather LOL.
Jacket in hand (actually on body) and we were off to Napa!  What a beautiful ride – well, the second half as the first half was a lot of traffic.  We stayed at the Westin Verasa and I highly recommend it…the employees were so helpful and friendly.  Once we told them it was our 10th anniversary, they upgraded us to a one-bedroom suite – SWEET!  10 minutes after we got to the room there was a knock on the door and a bottle of champagne and a card signed by all of the employees were waiting for us.  How nice is that?
A bit tired, considering our flight was at 5:45 am, we took a well-needed nap then showered and were off to check out the neighborhood.  First stop was the Oxbow Public Market where we ate delicious Oysters Rockefeller (my first time!) at the Hog Island Oyster Company.  Delish.
Trying to figure out where to eat was a hard task, as most of the places had over a 20 Zagat rating.  (Note: my husband is a big Zagat fan so you may hear this a lot throughout the posts.)  We finally decided on Kitchen Door and were not disappointed.  For starters we sipped on Contra, a great blend from Central California and shared a bowl of delicious mushroom soup.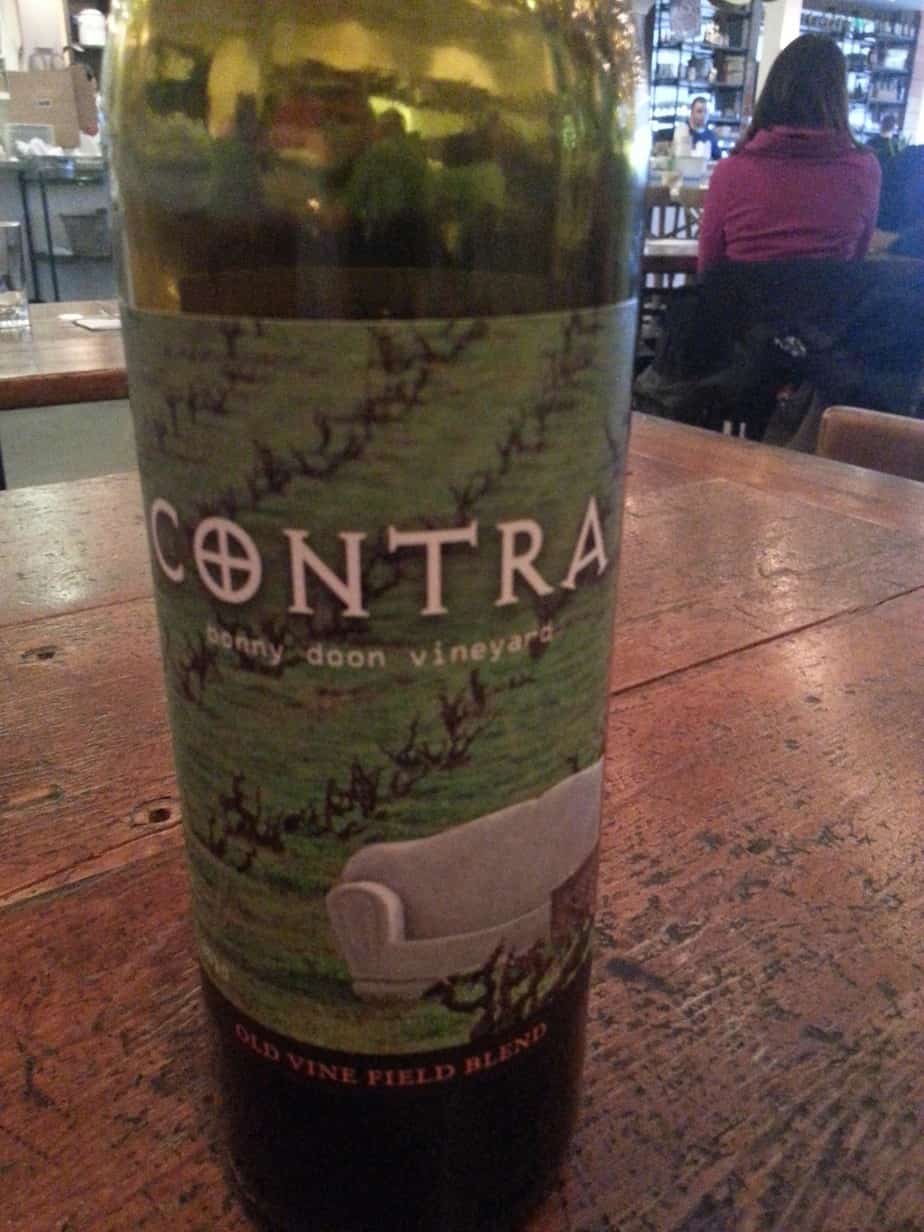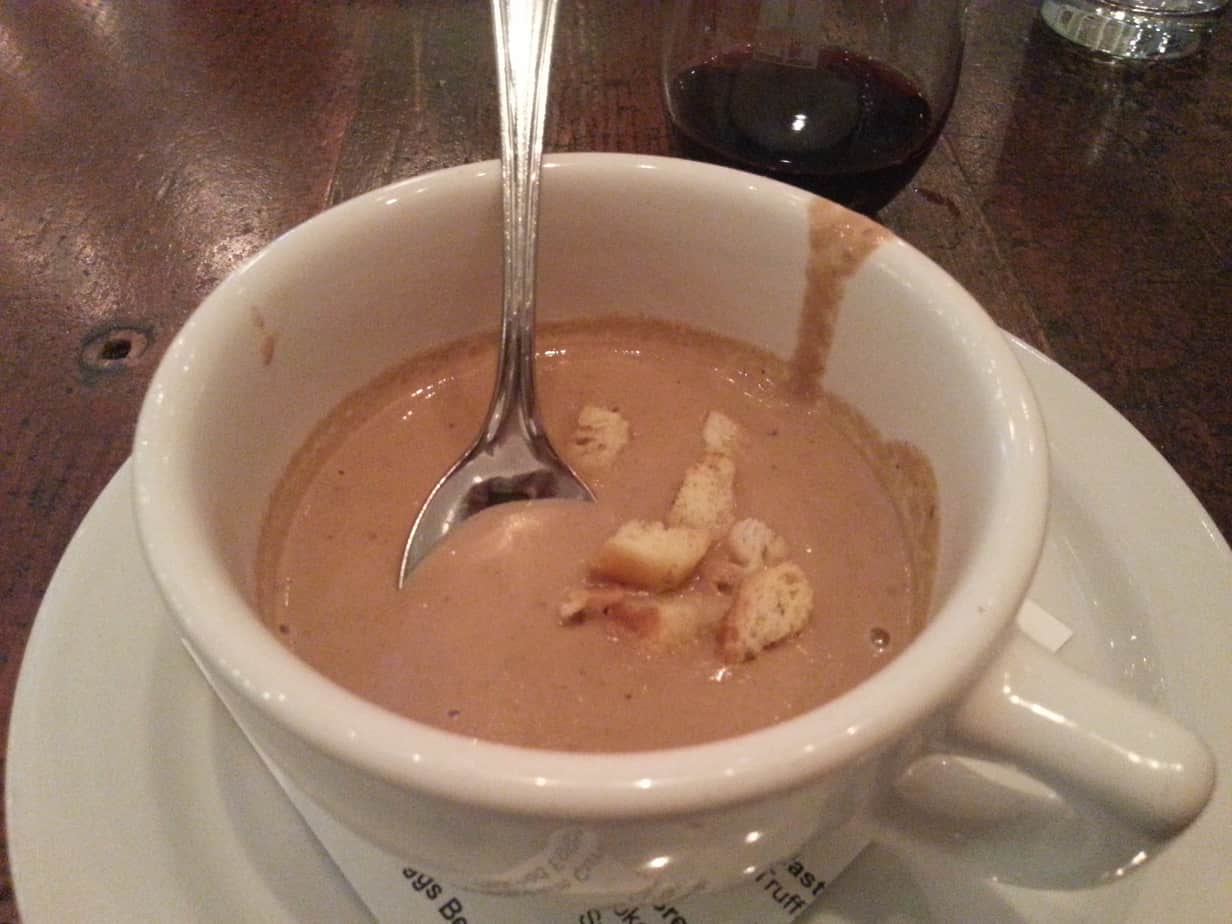 I followed that with a purple barley risotto and R tried (and loved) the lamb shank with couscous.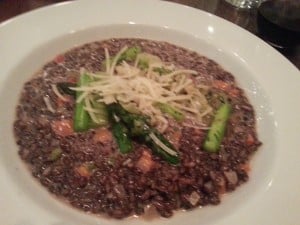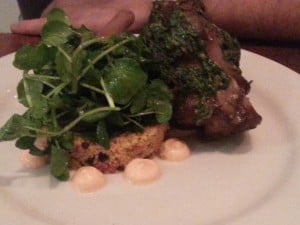 It was a bit chilly out during the walk back to the hotel, but what a wonderful ending to a great day.