I can't believe a month has passed since I started my journey with Always Eat After 7 PM: The Revolutionary Rule-Breaking Diet That Lets You Enjoy Huge Dinners, Desserts, and Indulgent Snacks – While Burning Fat Overnight by Joel Marion.
Of all of the diets I have researched and/or tried, I feel that this one is the most realistic to follow and keep up.  Based on surprising science, Always Eat After PM debunks the popular myths out there.  It is an easy-to-follow diet that helped to accelerates fat-burning and allowed me to indulge in my intense food cravings – eating the majority of my calories at night.
I was always in denial when it came to dieting.  I thought I couldn't do it because I'd tried in the past and was never successful.  Joel Marion's program makes dieting easy and eliminates 90% of the reasons for resistance.  I've lost weight and my clothes confirm it.  My jeans aren't super tight around the waist anymore!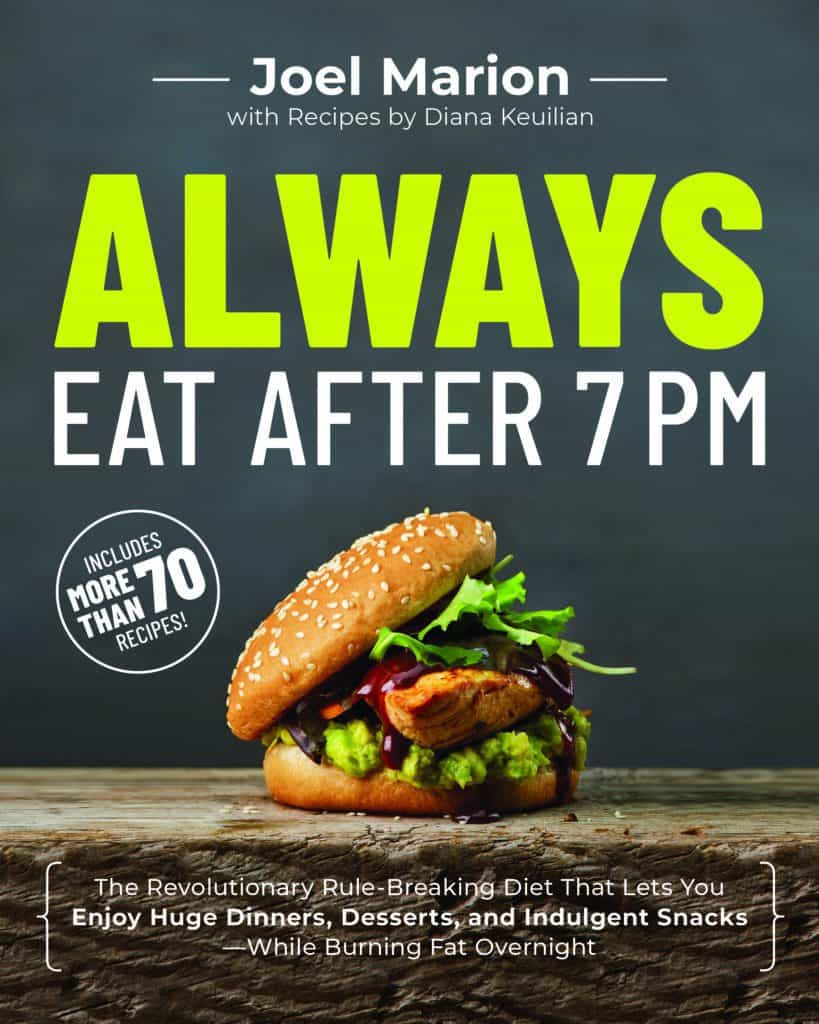 Read along on my journey via the previous articles!