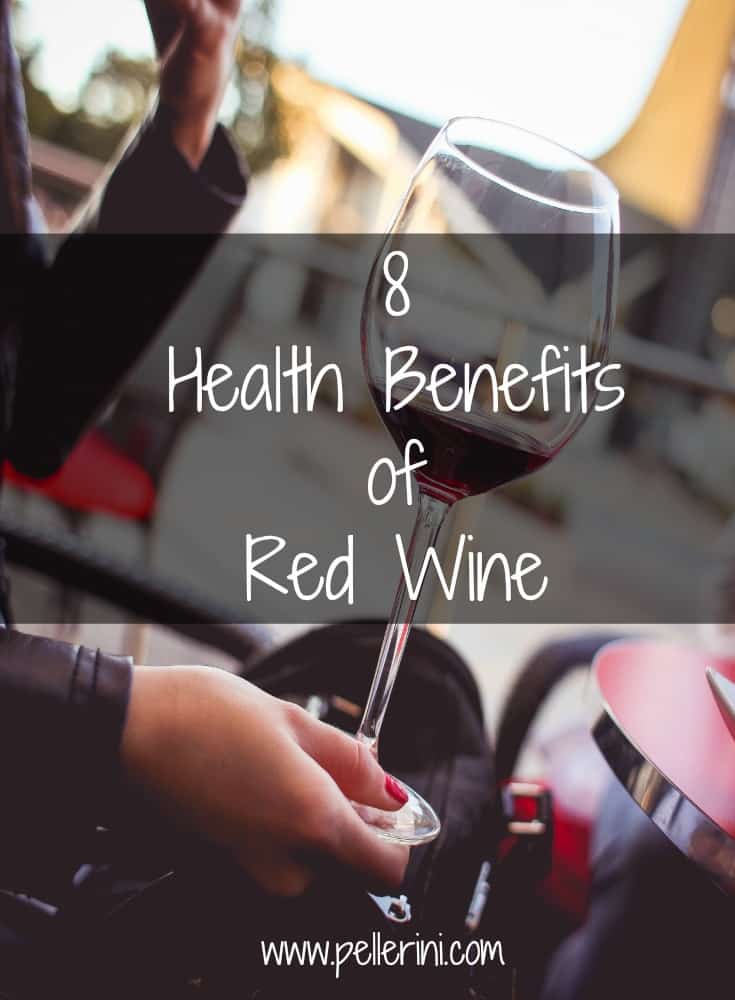 Besides tasting delicious, red wine offers many health benefits that you may not know.  Here are 8 right off the bat!
Red wine is…
…rich in melatonin, which helps to control your sleep cycles
…rich in resveratrol, an antioxidant that is a popular anti-aging supplement
…rich in saponin which promotes heart health by binding cholesterol and preventing it from being absorbed into the bloodstream.
…prevents sleep disorders
…protects against Alzheimers disease and dementia
…helps to reduce the risk of heart and cardiovascular disease
…helps to prevent heart, lung and prostate cancer
…contains anti-inflammatory properties
Do you know of any other health benefits of red wine?  I'd love to add them to my list!