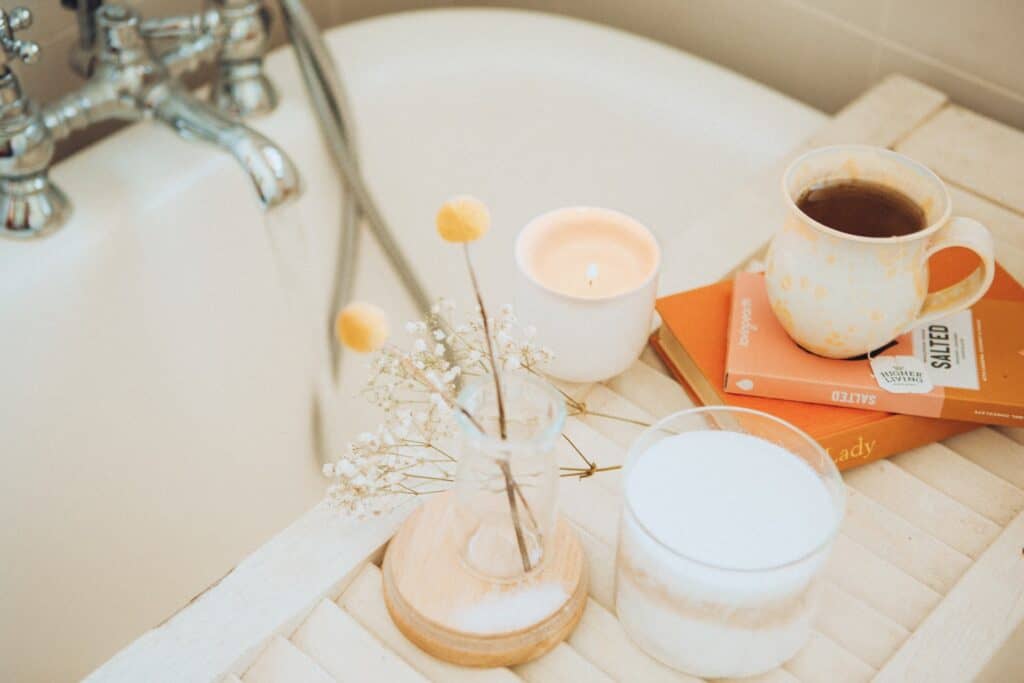 No matter where you look, you have friends, family, and influencers telling you how important it is to look after number one. This sounds obvious, yet it's still tricky to balance everything in your life. Often, this means you don't have time to take care of yourself. Even if you did have time your self-care routine always feels like too much effort and you never get the chance to truly relax.
And doesn't that make the whole thing pointless? Pretty much. But, what if you could simplify your self-care routine to get the most out of it? It may sound impossible, but that's far from the truth, and here are six ways to prove it. 
Don't Stress About It 
Stressing about your self-care routine is the last thing you should do, yet if you feel you aren't taking enough care of number one, you're bound to worry about how it will affect other aspects of your life. But, stress can negatively impact your body and mind, making it something you should try to avoid at all costs. 
It's easy to feel you're not doing enough, and this usually ends with trying to overcompensate. Instead, look for something you want to do when possible, as even a little bit of self-care is better than none at all. 
Stop Chasing Perfection 
Similarly, many people feel like they aren't doing it right if they aren't' dedicating hours each week to their self-care routine. However, this attitude fails to understand how many other factors can influence your lifestyle and free time. 
Rather than chase perfection to make sure your skin is perfect or you burn as many calories as possible at the gym, you need to think about what you want. If you're satisfied with a quick moisturizing routine and half an hour on the treadmill, there shouldn't be anyone to tell you to do otherwise. 
Trust the Pros 
If you feel like you don't have time to dive deep into self-care, you'll be happy to hear there are other options and some expert alternatives. Even if you only take one day a month to look after number one, you can make the most of it by trusting the pros. 
Anyone tired of shaving their legs or pruning their eyebrows can look at services like Infinity Laser Spa to do the hard work for them and set them on the right track toward self-care. This creates a fantastic foundation to help you feel your best and ready for the upcoming week. 
Establish A Base Routine 
Perhaps you've never tried to establish a self-care routine before and everything feels overwhelming. Working with a base routine is the best way to get started, as it allows you to practice and experiment with different approaches that you can gradually build into something special. 
Your base routine will form the ideal jumping-off point for self-care, and you can take it further or you might be happy with the initial results. The more you practice this, the easier it will become. Eventually, you'll be able to look after yourself in your sleep. 
Track Your Mood 
Many people can feel like they don't self-care, or at least they don't need as much as others tell them. If you feel good most of the time, this may sound familiar, but it's still worth tracking your mood so you can identify when self-care is required. 
Tracking your emotions, energy levels, and self-esteem can help you identify patterns. If you recognize you need a long hot soak in the bath after your in-laws visit, you'll be able to prepare for it and not feel like you have to rearrange plans that could stress you out even more. 
Ditch The Trends 
Everywhere you look, people are recommending this idea or that approach to taking care of yourself. While these are useful for inspiration, they aren't always suitable for your situation. The best self-care is self-care strategies that work for you, and it doesn't matter about anyone else. 
As long as your routine is healthy and helps you feel at peace with yourself and the world, you don't need to worry about what others are saying, and this is a crucial aspect that many people ignore. In the end, they overcomplicate their routine and become more stressed, which is not what you want. 
A Little Bit Of You 
Everyone deserves to take some time for themselves in this wild and weird world. If you're struggling to treat yourself the way you should, these tips can help you find a self-care routine that fits into your busy schedule and still brings all the positive benefits to make you feel your best.