Written by Dawn Thigpen, a sassy influencer at Simply Sassy Style who loves both fashion and stylish cars, this article is a must-read for anyone looking for a new SUV! Dawn's knowledge and love of cars shines through.
It is the summer of 2020, and I tell you it is nothing like anyone could have ever imagined! I remember when December of last year rolled around I purchased a new planner and started setting all these new year goals.
A few years ago, I began to travel and to step outside the box more often. Yes, I know it may sound a little cliché, but I was so ready to put my plans in place. Well, let's fast forward this thing a few months, we are in January and rumors of a weird virus starts to circulate. Now, we are in July and Covid-19 has changed the way the entire world operates, including how we travel.
I know several of us get a big kick out of flying, but it might be awhile before we see 35,000 ft. again comfortably. However, if you want/need to travel, one way is road tripping.
As a girl who knows my wheels and tests lots of cars, here are some of my top SUVs that not only I love but women in general seem to love driving, too.
Sub-Compact SUV
1. Toyota C HR (Coupe-High Rider)

The high spirited Toyota C HR has a cutting-edge design, is reasonably priced and full of innovative technology.
When I initially drove it, I was instantly impressed by its fun and aggressive nature. However, what totally sold me on this sub-compact SUV is that it is very fuel efficient, comes equipped with Toyota Safety Sense, has a banging JBL sound system and is Google CarPlay and Android Auto Compatible. Yep! Definitely road trip ready.
Who is it for:
It is great for fun and sassy singles of any age
stylish and savvy couples
empty nesters who are looking to get their mojo back
first-time buyers.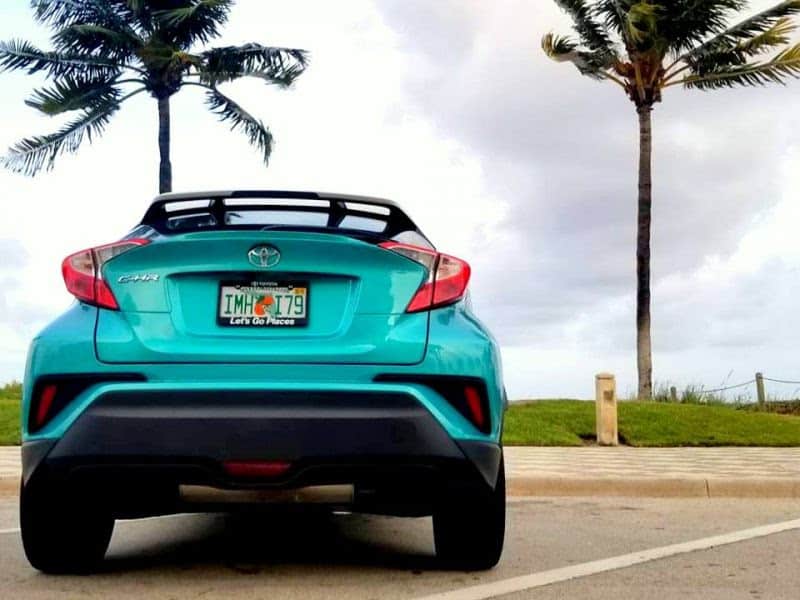 Additional things to know about the 2020 Toyota C HR
The Toyota C HR (Coupe-High Rider) comes available in three trim levels, XLE, XLE and Limited. The starting MSRP price: $21,295.00 and it gets 27 mpg city, 31 mpg highway (29 Combined).
Compact SUV
2. Nissan Kicks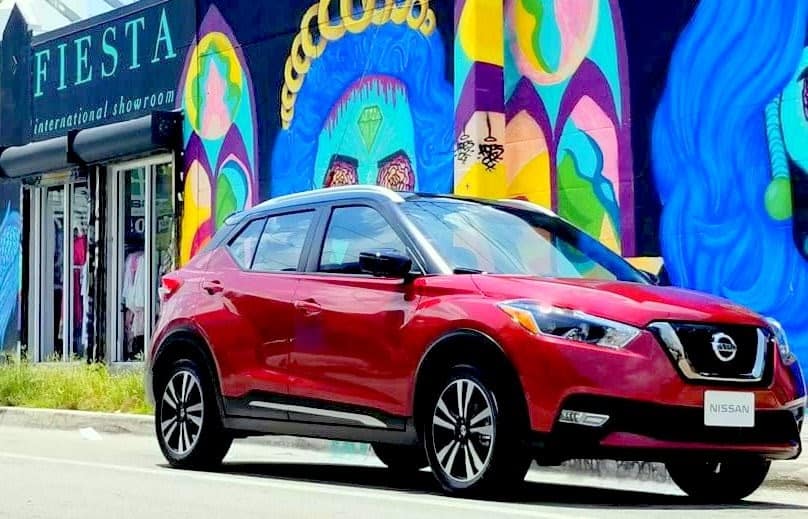 The super cool Nissan Kicks is pretty new to the US and it is a WHOLE vibe. It comes equipped with a 7 inch touch screen(standard), an exclusive Bose Personal Plus Audio System/speakers in the driver's seat headrest and accommodates 5 passengers comfortably.
Additionally, the compact SUVs small frame makes it easy to park and pop in and out of traffic. Which is great if you live in a congested area or not great at parallel parking, such as myself.
Who is it for:
Great vehicle for young minded and creative singles/couples
Young couples without kids or only only one
Stylish singles who live in urban areas
First time buyers
Additional things to know about the 2020 Nissan Kicks:
The Nissan Kicks comes in 3 trim levels—S, SV and SR. Starting MSRP price: $18,870.00. Price tested: 20,290.00, and it gets 31 mpg city and 36 mpg highway.
Luxury Compact SUV
3. Lexus UX200 FSport

The luxe and sporty Lexus UX200 FSport is so fab! It goes 0 – 60 in 8.9 seconds, gets great gas mileage, and is a true head turner!
I decided to put it to the test and take a solo road trip a few months back. I loved how smooth and agile it drove. Additionally, it is Apple CarPlay/Android Auto compatible and comes equipped with a wireless charger tray and remote touchpad. Which is totally awesome, because all the above made it easy to stay connected and focused while driving. Oh and let's not forget about the eight-speaker Lexus Premium Sound System, because a road trip is not complete without a killer playlist.
Who is it for:
A girl on the go who is looking for a smaller SUV
Buyer who wants a luxury SUV without a luxury price tag
Stylish and sporty couple, looking for comfort and an agile drive experience
Single mom of one or two kids
Single, stylish women
Sporty girls into fitness
Additional things to know about the 2020 Lexus UX200 F Sport:
The Lexus UX200 comes in 3 trim levels—UX, F Sport and UX Hybrid. Starting MSRP price: $32,300.00. Price tested: $34,300.00, and it gets 29 mpg city and 37 mpg highway (33 Combined).
Midsize SUV
4. Chevy Blazer (AWD)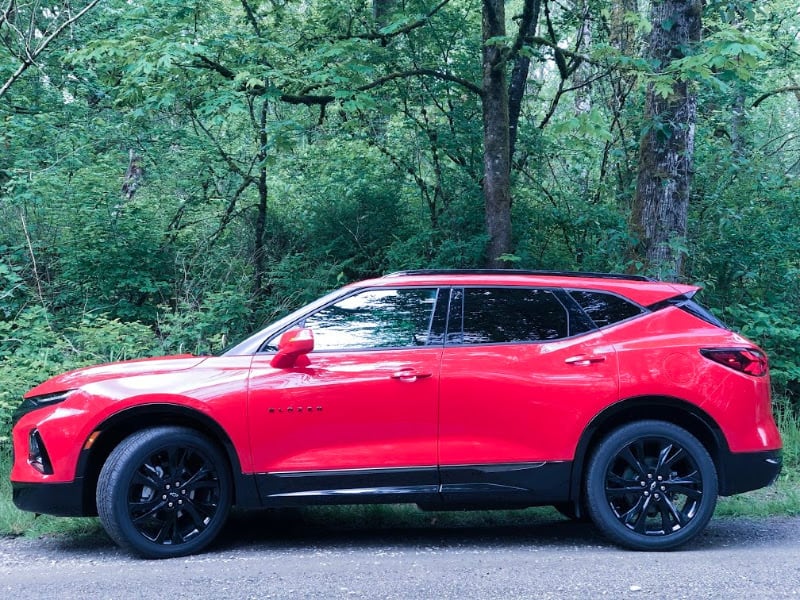 PHOTO: CONNIE PETERS
The Chevy Blazer is aggressive, sporty and extremely stylish. It seats five and is great for road tripping with the family or your girlfriends.
Although very practical, this mid-size SUV definitely ups your fashion game, because as we know ladies your ride is your most expensive accessory! Additionally, I love that it comes equipped with a rear camera mirror, Apple CarPlay and a stellar Bose 8-speaker sound system. It also has ample cargo space for luggage and/or shopping bags.
Who is it for:
Women looking for a mid-size and sporty SUV
Drivers who need an all-wheel-drive crossover
Families who want seating for five in a mid-size crossover
Drivers looking for more cargo space
Families looking for towing capabilities, but don't need a full-size truck or SUV
Additional things to know about the Chevy Blazer (AWD):
The Chevy Blazer comes in 4 trim levels—2LT, 3LT, RS and Premier. Starting MSRP price: $28,800.00, and it gets mpg 19 city/mpg 26 Highway
Full-Size Luxury SUV
5. GMC Yukon Denali 2WD XL

The GMC Yukon Denali is definitely a not so average luxury SUV, for the not so average girl. I know, I know it is huge but trust me when I say I am there for it!
Although quite large both inside and out, this Yukon is easy to handle and has an extremely comfortable cabin. It is definitely great for long family/girls trips. It comes equipped with a Bose Centerpoint Surround Sound with SurroundStage, 8″ diagonal full-color customizable driver display, a backup camera, Keyless Entry and Push-Button Start, Third-row power fold-flat bench seats and Driver-alert technologies including Side Blind-Zone Alert.
Oh and ladies GMC thought of everything. They added a Illuminated power-retractable assist step to assist us when we're climbing in and out this beauty.
Click the link below to see how easy it is to climb in and out of the Full Size SUV…
Who is it for:
Big Families
Girls who love big and stylish trucks
Business owners who need lots of cargo space
Buyers who want a big and prestige vehicle
Drivers who regularly have 3rd-row passengers
Drivers who need extra cargo room
Buyers who appreciate the large, well-proportioned shape of a classic SUV
Additional things to know about the GMC Yukon Denali XL:
The Yukon Denali XL comes in 3 trim levels—SLE, SLT, DENALI. Starting MSRP price: $69,300.00 – Price tested: $78,675.00, and it gets mpg 17 city/mpg 14 Highway (23 hwy).
So, what are your top road trip cars, and are you planning on taking a road trip while Covid-19 is at an all time high? Inquiring minds would love to know!