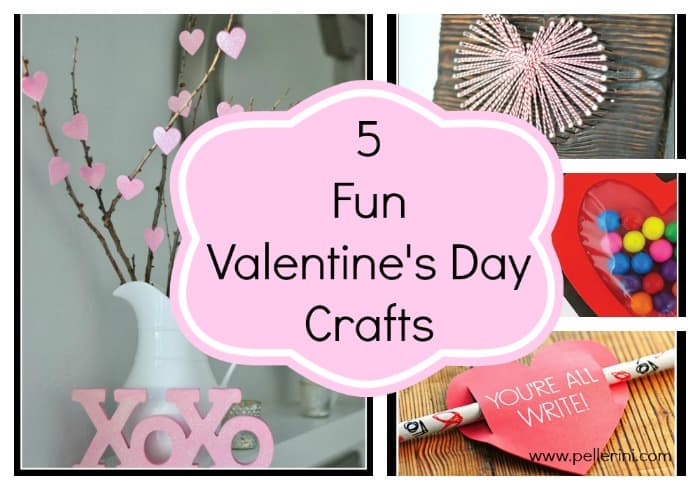 I love searching for fun craft ideas to do with the boys.  Let me rephrase that – I love when the boys sit at the table with me and either I end up doing the craft entirely OR the girls in the neighborhood do the craft with me.  I remember one time I was helping N with his school project and he said to me, "Wow Mom, I didn't realize that arts and crafts could be fun."  Really?!?  Yes, if you actually would partake in the oodles of craft projects I plan, you would then know.
I digress.  I found 5 fun Valentine's Day craft ideas that I wanted to share with you.  If you happen to do any of them, I'd love to hear about it (and live vicariously through you for a bit)!
YOU'RE ALL WRITE FREE PRINTABLE by She Wears Many Hats
YOU BLOW MY HEART UP BUBBLE GUM VALENTINE'S DAY CARD by Smart School House
DIY HEART TREE by Money Hip Mamas
 BAKER'S TWINE HEART – by Domestically Speaking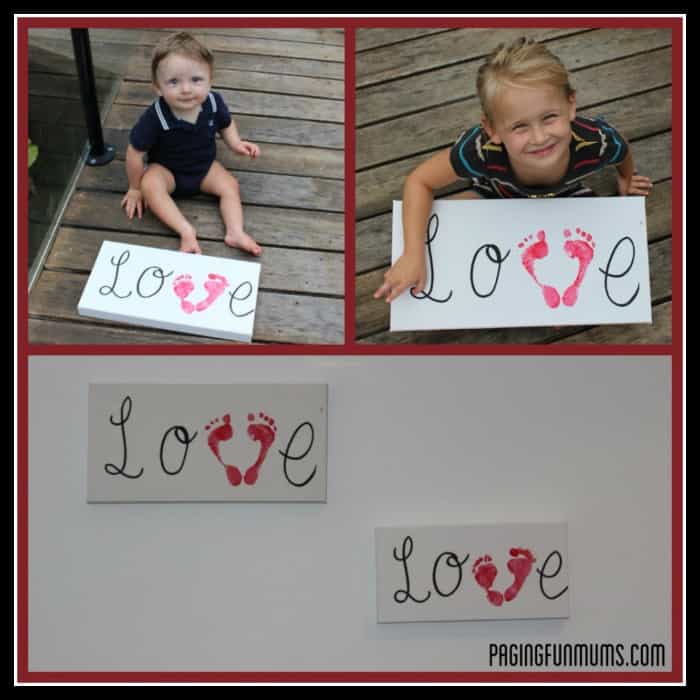 VALENTINE'S DAY CANVAS FOOTPRINTS – by Paging Fun Mums
Happy crafting!