Call me old school but I love calendars and I don't discriminate.  I like wall calendars, pocket calendars (a little), desk blotter calendars, 365-day calendars, agendas, you name it!  Don't get me wrong, I use my phone's calendar for everything –
Cozi
 is my best friend when it comes to scheduling and synchronizing appointments, shopping and to-do lists with my husband.  I can access it from any computer, my phone, tablet…you name it.
BUT I love writing in a calendar (as I also love making lists and taking notes the old fashioned way – pen and paper!).  Here are some cool calendars to help ring in 2015!
2015 Trend Gold Foil Calendar
Family Schedule Calendar
The next calendar is a planner by Erin Condren.  I can't even begin to tell you that the options for this calendar are endless…from the covers you can choose to the add ons and more!  This planner has been rated fabulously by so many people – the usefulness and beauty says more than enough!  You can also choose from jumbo calendars, teacher lesson planners…love all of it!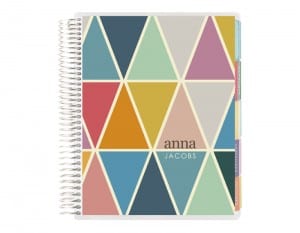 My Mamma loves this calendar, and by genes and genuine love, I love it as well! (Click on image for more info)
When I was working I would love to get the Dilbert desk calendar.  What themed calendar is your favorite?  BTW, if you haven't already purchased your calendar, wait until after January 1…they go on DEEP discounts 😉