There are many different ways to boost your immune system. Some people swear by certain supplements, while others prefer to eat a healthy diet and get plenty of exercise.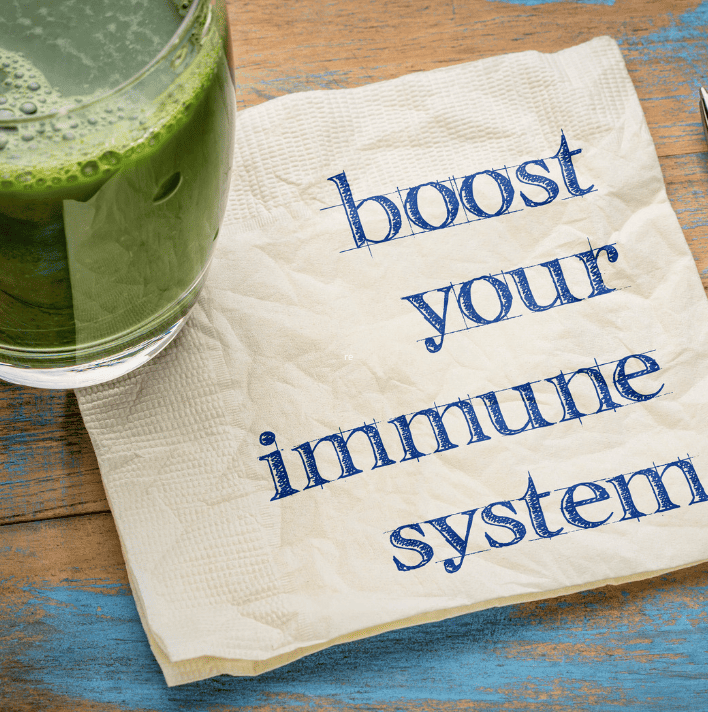 Here Are Some Of The Most Effective Ways To Boost Your Immune System:
1. Eat a nutritious diet.
Make sure to eat plenty of fresh fruits, vegetables, and whole grains. These foods are packed with nutrients that help support a healthy immune system. Also, try to limit processed foods and sugary drinks, which can weaken the immune system.
2. Get enough sleep.
Sleep is crucial for a healthy immune system. When you are well-rested, your body is better able to fight off infection. So aim for at least 7 hours of sleep each night. In addition, try to stick to a regular sleep schedule as much as possible.
3. Exercise regularly.
Moderate exercise can help boost your immune system by increasing your body's natural killer cells. These cells help fight off infection. But beware of over-exercising, which can actually weaken the immune system.
4. Reduce stress.
Chronic stress can take a toll on your immune system, making you more susceptible to illness. Try to find healthy ways to manage stress, such as exercise, meditation, or spending time with friends and family.
5. Wash your hands regularly.
One of the best ways to prevent the spread of infection is to wash your hands frequently with soap and water. Alcohol-based hand sanitizers are also effective at killing germs.
6. Avoid touching your face.
Touching your eyes, nose, or mouth can transfer germs from your hands to your body. This can lead to illness. So, it's important to avoid touching your face as much as possible.
7. Get vaccinated.
Vaccines help protect against serious and potentially deadly diseases. They work by exposing your body to a weakened form of a virus or bacteria. This helps your body build up immunity against the disease.
8. Take supplements.
There are a few different supplements that can help boost your immune system, including Vitamin B6, vitamin C, zinc, and probiotics. Talk to your doctor before taking any supplements to make sure they're right for you.
9. Stay hydrated.
Drinking plenty of fluids helps to keep your body healthy and hydrated. This is especially important when you are sick, as dehydration can make symptoms worse. Aim for 8-10 glasses of water per day. In addition, try to avoid sugary drinks and alcohol, which can dehydrate your body.
10. Practice good hygiene.
In addition to washing your hands regularly, there are other good hygiene practices that can help reduce your risk of illness. These include coughing into your elbow, sneezing into a tissue, and avoiding close contact with people who are sick.
In Conclusion
Boosting your immune system is a great way to keep yourself healthy and prevent getting sick. These are just a few of the most effective ways to do it. Talk to your doctor if you have any questions or concerns about boosting your immune system.