A glass of red wine today…(besides making me happy…)
…has been shown to help prevent breast cancer (Journal of Women's Health).
…helps prevent damage to blood vessels and reduces the "bad" cholesterol, LDLs (Positive Health Wellness).
…lowers your risk of developing Alzheimer's disease (WebMD).
…aides you in staying young due to the polyphenols (Wine Folly).
…inhibits the growth of fat cells (Wine Turtle).
BUT, don't increase your intake of alcohol because of the possible health benefits. Based on the 2010 Dietary Guidelines for Americans, moderate drinking is defined for men as 2 glasses of wine daily.  For us gals, it is defined as 1 glass of wine daily.  (Note: each glass being 6 ounces.)
Here is a cool infographic I found on Wine Online For You (great blog!)  Enjoy!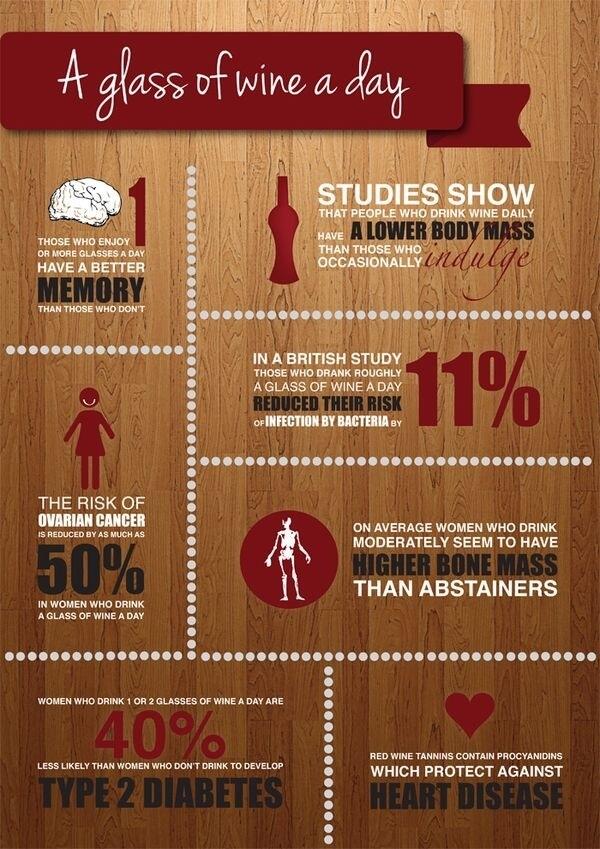 Happy (and) safe drinking please!