Today I'm going to introduce you to a good friend of mine, Nikki Guinoo.  Recently married and newly licensed as a Realtor®, Nikki also is a certified home stager.  I wish I knew her back when I was selling my previous home!  She is chock full of great info for anyone getting ready to put their house on the market.  Here are Nikki's Top 5 Home Staging MUSTs to sell your home faster.
As a new home buyer a couple of years back, I was unaware of how powerful home staging could be. I became aware of it quickly after seeing the first two or three homes and not knowing the word for it, but knew I was instantly turned off – not by the house per say, but by what was in the house, the placement of items, the clutter and even the cleanliness. I would have maybe given more homes a chance if I didn't feel the urgent need to run out the front door because of the wall color, smell or the placement of décor that could have easily been fixed.
Needless to say, my husband and I found our dream home and after finding the word I had been searching for, "Home Staging", I actually decided to become certified. I felt would be doing myself as well as potential sellers a disservice by not sharing my talents with something that comes so natural to me.
I've put together a mini-list of what are truly the top five things you can do to spruce up your home and put potential buyers at ease as they walk through the place you've called home for god knows how many years, and dare I say it? Analyze and judge every nook and cranny of it.
Please, Please, Please DECLUTTER.
No one wants to walk into a place they may be calling "home" one day and see a bunch of junk laying around or on bookshelves. I'm being honest folks, it's true. No one wants to see the ten family picture frames on EVERY table or the bookshelves with hundreds of books on them. Every seller needs to look around their home and take 50% of what's laying around in the kitchen, the bathroom vanities, the bookshelves, or on the walls and find a place for them or get rid of what doesn't serve a purpose. All of that clutter distracts potential home buyers of noticing the beautiful lighting, or the beautiful backsplash in the kitchen, or the fact that a room looks smaller than it actually is, when really it's a decent size space but who can tell?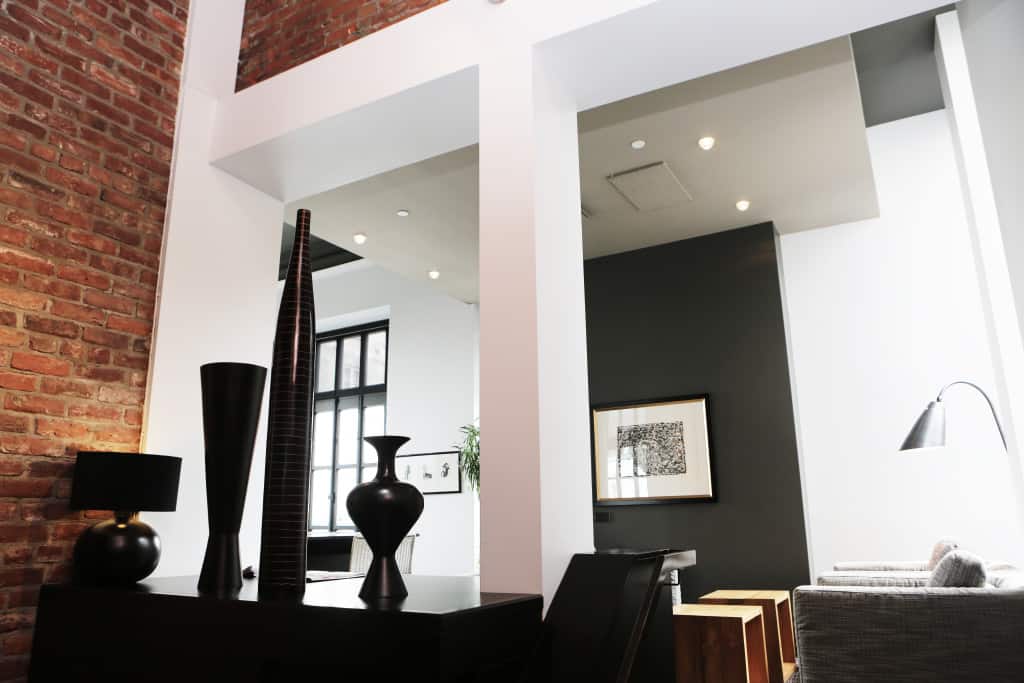 Landscaping Anyone?
What do people see when they drive up to a potential home? Yes, of course! The landscaping! I'm not saying we all have to be Martha Stewart and have a green thumb but anyone can cut the grass down (or make their husband do it!) and do a little weeding and trimming. It's so simple, but so may sellers are too busy concentrating on the inside that they forget the outside is just as, if not more important.
Let there be Light!
All windows in the home, and I mean all, need to have the drapes or blinds up when potential buyers are coming to look at the place. My personal preference, is to take off the drapes and blinds altogether. Natural light makes rooms look bigger and more vibrant, and without window coverings the home takes on a fresher, cleaner look. If there is furniture or something covering or cutting off a window – MOVE it. The worst thing you can do is put a bed or couch in front of a window. This makes the room appear darker and smaller. If you have huge windows accentuate them! Windows can be a huge selling feature especially if you have a pool, waterfront views or live on a golf course. Work those windows!
Walls Walls Walls
Wall color changes the look and feel of a home. For instance, if you have purple walls in the living room, people may assume the home is dated or even older than it is. That thought sticks with people and within a few seconds, the home, is classified to the potential buyer as the house with purple walls – instead of the house with the gorgeous chef's kitchen or the home with the huge master bath. In any home, a neutral color is best. If the home is in fact dated, neutral colors can actually make them appear less so, in a fairly cheap and easy way. There are many different varieties of neutral colors at Sherwin Williams or Benjamin Moore. These paint brands look beautiful once painted and in my opinion, have the richest color tones to choose from.
Is Something Baking?
A smell of a home is crucial. Even if your home smells fine and you don't think this section is for you – THINK AGAIN. Everyone goes a little nose blind to their own home. It happens. But it's so quick and easy to light a candle (good smelling candles, people!) or even better to throw some cookies in the oven. When potential buyers walk through, even if they don't know it, they want an inviting smell. Give them something that smells so pleasant, they take even more time looking around than they normally would.
I hope Nikki's tips help you for the next time you are ready to put your house on the market!  You can connect with Nikki via:
Website – Twitter – Facebook – Instagram – LinkedIn
Feel free to leave any questions for Nikki in the comments below!