"I'm bored" said with whine…I hate those two words together.  Seriously, are they really bored?  They have five gazillion books they could read, a Nintendo DS with more games than I care to admit, DVDs of every kid movie out there, yet they are bored.  After hearing that way too many times, I decided to step back and try to find some cool, fun – maybe even a little bit educational (wink, wink) things that I could do with the boys.  Here's what I came up with:
Green Craft Kids – I love these boxes filled with crafts!  What better way to get ideas of things to do than to have it shipped to your front door!  You know I am a lover of all types of subscription boxes…this one included.  Oh, and this summer (until August 31st) they are offering 20% off of their single Discovery Boxes and Craft Kits.  (They make great gifts too!)  There are boxes for as little as $5.95 (then 20% off) – you can make butterfly wings; there is a weather station one (definitely getting that for the boys); a music themed one.  Go check them out HERE.
Professor Noggin's
Card Games – The boys haven't picked up on the fact that these are educational card games 🙂  I've learned a few things myself!  These are the first two that I have purchased, but I am thinking of getting the one about Presidents of the United States, the Human Body, and Earth Science.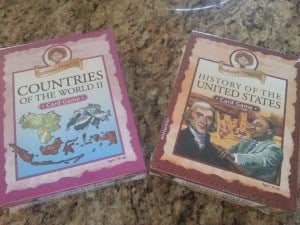 Cooking/Baking – G loves to help out in the kitchen and we need to embrace it!  Now that I am on a gluten sensitive diet, I have been searching, and finding, all sorts of gluten-free baking mixes, flour, etc.  We are going to try this out first (I bought three boxes, I hope it's good!)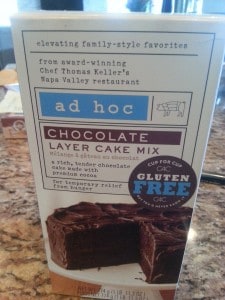 Fishing – I have so many memories of fishing with my dad.  Sometimes we would go deep-sea fishing on a party boat, sometimes it would be freshwater fishing, and then other times it would be fishing off a dock – namely in Kings Park – where I actually was getting bored of CATCHING fish!  Every time I put my line in, a fish would bite.  That was a fun day!
I wasn't afraid of hooking the live bait, loved being outdoors and hanging with my dad.  My boys went fishing with my dad and I once.  G spent most of his time running in circles around a tree, but N – he stuck it out and caught his first fish!!
Last Sunday my parents took the boys to the sporting goods store and picked up some fishing gear – I can't wait for the boys to create the same great fishing memories that I have with my dad!
Little Passports!   I have a bunch of unopened states and countries that have been waiting for me!  Ever since we started hardcore packing, and then moving, and then unpacking I haven't had the time to actually explore.  Now we can!
I'm starting with the five above and as I find cool things to do, I will be sure to share with you!  What do you do with the kids for fun?