Whether you are going by plane, train, and/or automobile, it is extremely important to be well prepared when traveling with your pet.  Here are some must-know pointers to make the vacation a great one for you and your furry passenger.
TRAVELING WITH YOUR PET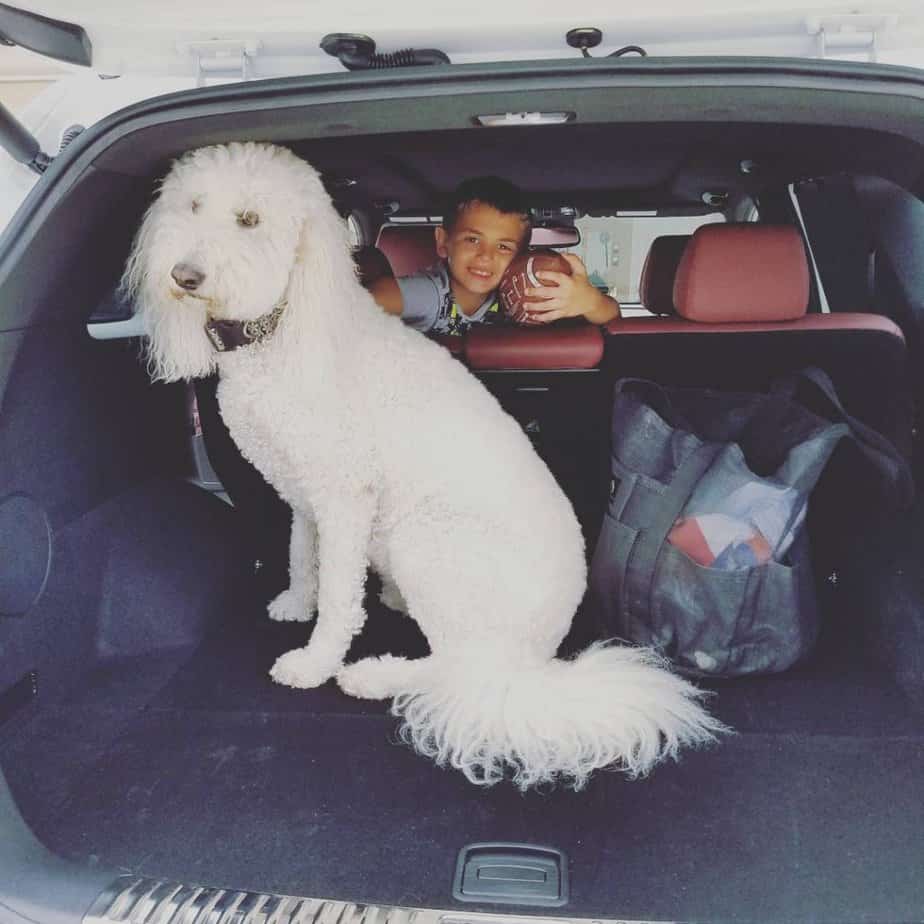 ARE THEY OK WITH TRAVEL?
Unfortunately, your dog or cat cannot just come out to tell you that they aren't too keen on traveling.  If you are not 100% that your pet is a good traveler, start by taking them for short car rides.
Getting your pet used to traveling in the car, for longer and longer rides, will help ease them once you're ready to go on that fabulous vacation together.
CONFER WITH YOUR VET
If your pet is a nervous traveler, you may want to chat with your vet.  I am not one to medicate unless totally necessary, but sometimes the vet may prescribe a sedative to calm your pet's nerves.  It may make for a more relaxing voyage for both of you.
WHAT TO PACK
A lot of these items may seem common sense, but you'd be surprised!
Your veterinarian's contact information
If you are traveling via car, make note of any emergency pet hospitals/veterinarians along the way – just in case.
Two forms of identification

Basic ID tag with name and phone number
Travel ID tag that includes your phone number, email address or website with information, and home address
Microchips are a HUGE helper too…

Enough medication for the duration of your vacation plus a few days
Health records
Collar, leash, harness
Water and food bowls
Enough food for the duration of your vacation plus a few days
Crate
Toys, blanket
Pet first aid kit
SAFETY WHILE IN MOTION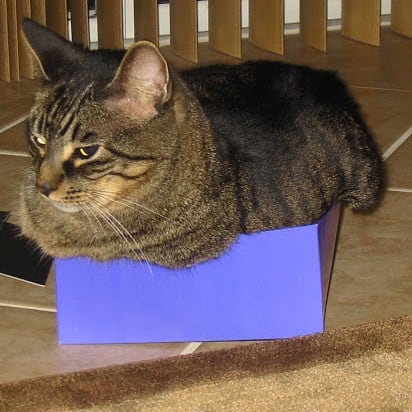 TRUE STORY: My cat, Harley, was NOT a happy camper when it came to traveling – even 10 minutes to and from the vet.  He would moan and moan and moan in his cage.  It sounded as if someone was pulling his claws out, one by one.  The next time we had to travel in the car, I decided to let him sit on the seat next to me.  My thought process was that he would be able to see his surroundings as opposed to being in the cage.  Worst idea ever.  Not only was he even more vocal, he got so freaked out that he jumped onto the floor beneath my feet.  BAD – very bad – because gosh forbid I had to break quickly – he would have gotten stepped upon or I wouldn't have been able to break – SO dangerous.   Moral of the story – deal with the moaning while he or she is safely secured in the cage.
There are a lot of great restraints for dogs – below are some that will keep them comfortable and safe during the voyage.


EVERYONE NEEDS A BREAK
Even when we drive to Orlando, which is only about 2.5 hours, we always make one pit stop.  It's important to stretch your legs, the same as it is for your pet!  This is the perfect time to walk them around for a bit – let them do their thing, and get back in the car.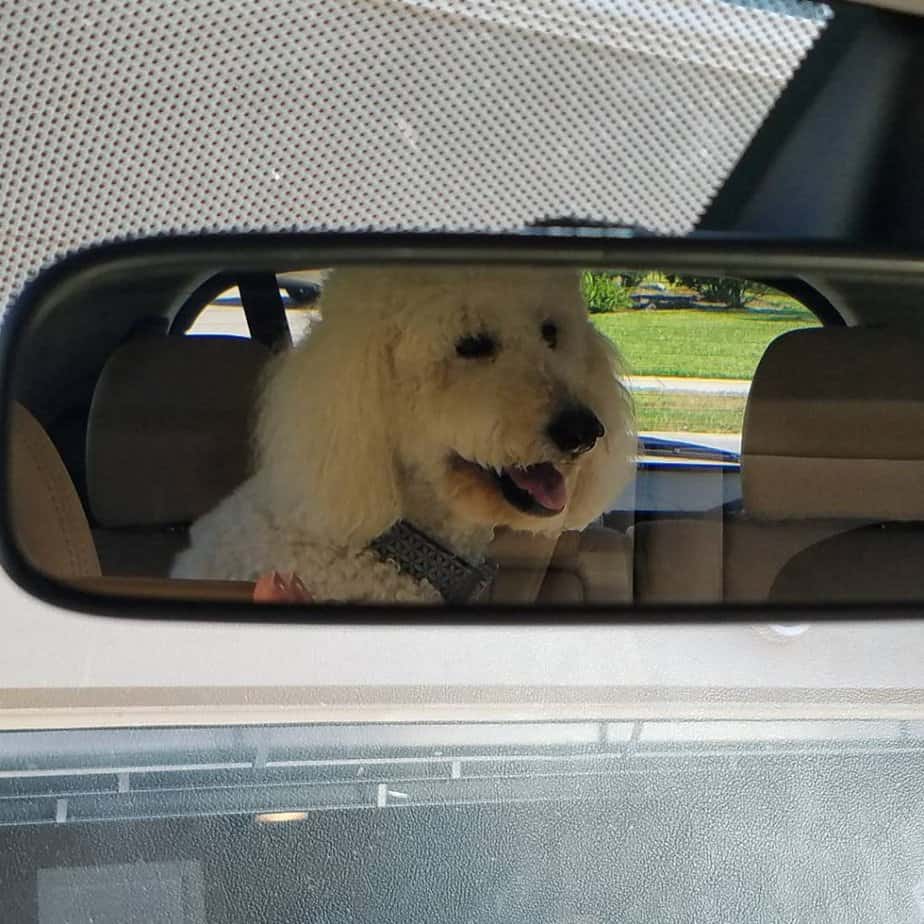 FINAL DESTINATION ACCOMMODATIONS FOR YOUR PET
There are a handful of hotels and resorts that are known as cat or dog friendly vacations.  Below are some of the pet friendly hotel chains that I came across.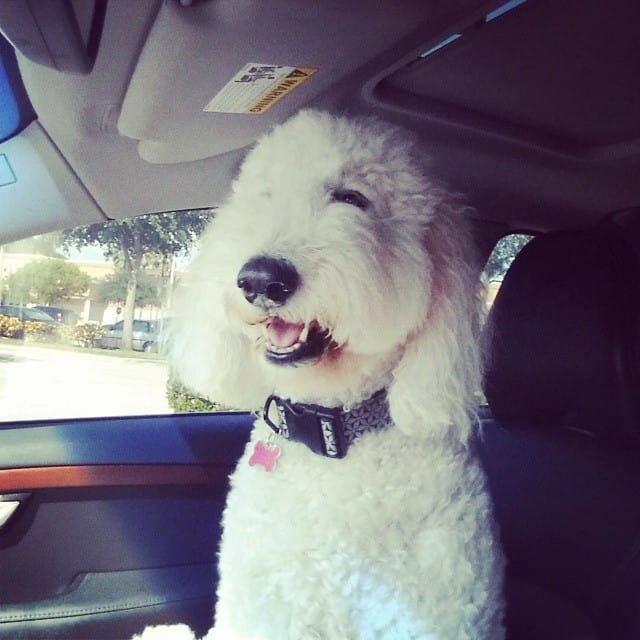 Four Seasons Hotels and Resorts
Double check as not all Four Seasons properties allow pets, but if they are one of the ones that do – your pet is in for a BIG treat.   Your 25 or less pound pet will enjoy their own dog bed, weewee pads, water bowls and more!
Kimpton Hotels
With over 59 properties in the US, the Kimpton chain allows any pet!  There is no extra charge, they get their own bed, and you can get a list of pet-friendly restaurants and other locations at your final destination!  I read that even if you didn't travel with a pet, they will provide you with a pet fish if asked.
La Quinta Inn
All pets are allowed at La Quintas nationwide (minus I believe 3 or 4 of them).   I love that there is no extra charge here as well!
Loews Hotels
Loews Loves Pets is the specialized program that welcomes your pet with open arms.  There is a small fee, usually about $25, which includes pet mats, food and water bowls, treats, and more.  Oh, and did I mention the special room service menu exclusively for your four-legged guest?
Best Western
As long as your pup is under 80 pounds, it is welcome to hang with you at Best Western.  Most allow 2 pets, which is great!  The maximum per-day charge is $20 with a maximum out-of-pocket of $100 per week.
Please double check before booking as some of the allowances, fees, and perks may have changed since this article was written.  Regardless, I give kudos to these amazing pet-friendly properties!
It also helps to check out websites such as Best Fido, which offers a variety of different pet0friendly lodging options in one place.
Have you ever traveled with your pet?  I'd love to hear some more tips on how to make the voyage and experience as a whole, a great one!