This article has been created in partnership with REI, and all opinions are my own.  
You've finalized all travel plans for your next vacation, but don't know what to pack.  Not to worry – I've got you covered!
I've been on way too many trips where I seemingly forget to pack essential items.  
Travel Attire
It is so important to be comfortable when you are en route to your final destination. Regardless if you are driving, flying, or taking public transportation, you need to be comfortable.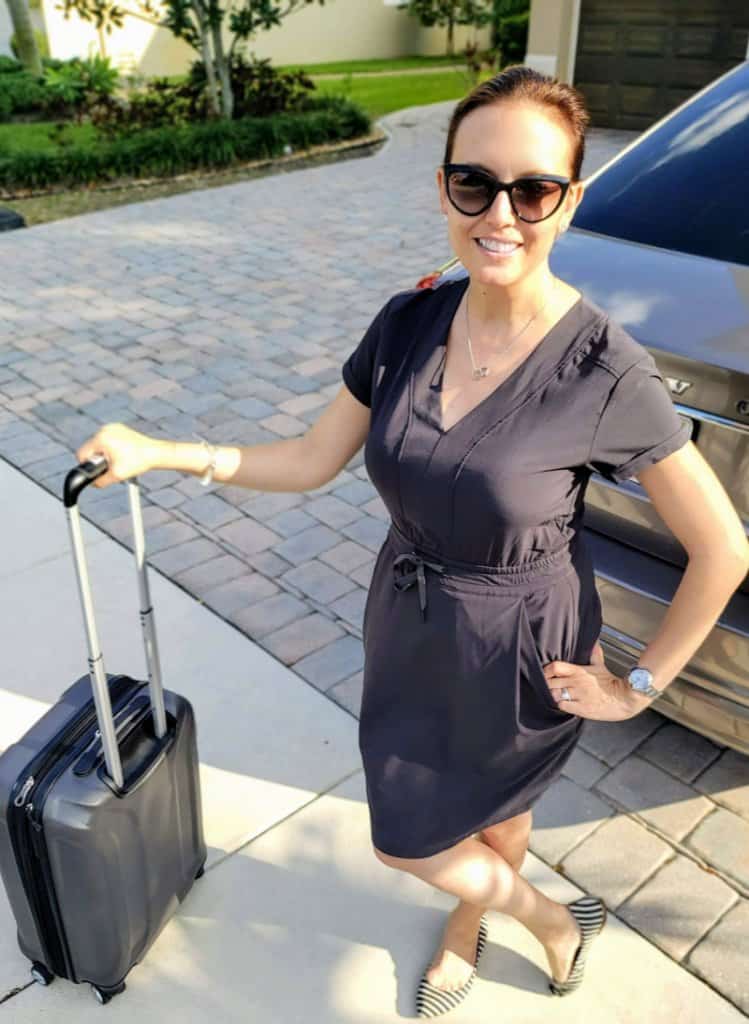 Wear comfortable, breathable clothing that you can move around in easily.  On my last road trip to Atlanta, I wore this amazingly comfy Aoraki Travel Dress by REI Co-op.  The first detail that I loved off the bat is the pockets – especially the hidden zipper pocket!
The lightweight, stretch fabric dries quickly and is also treated for water repellency.  Tell me what other dress this cute offers that?!
The shoulder panels and pleats allow for a full range of motion.  I wasn't restricted at all.
Spring and summer vacations customarily call for lightweight clothing.  I pack a variety of shorts – both denim and drawstring waist – and different types of tops, all of which I can mix and match.  T-shirts are a must, as well as some lightweight long sleeve tops, and of course tank tops!
Made from organically grown cotton and hemp, my lightweight Northerwoods tank top goes perfect with a pair of cutoff denim shorts or chinos.  I love the keyhole and button details, giving this top a sweet vintage vibe!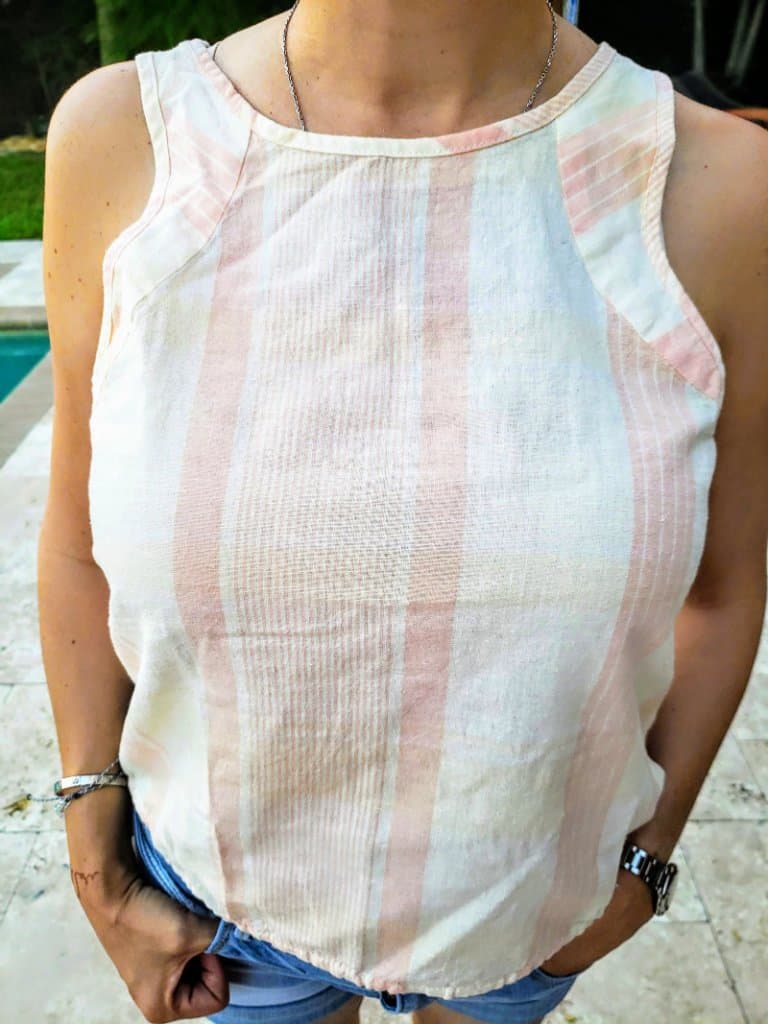 Unfortunately, I cannot remember a vacation where at least one day there wasn't a bit of rain.  In most cases, I had forgotten my umbrella and raincoat. Thankfully I packed my Trailsmith anorak this past vacation!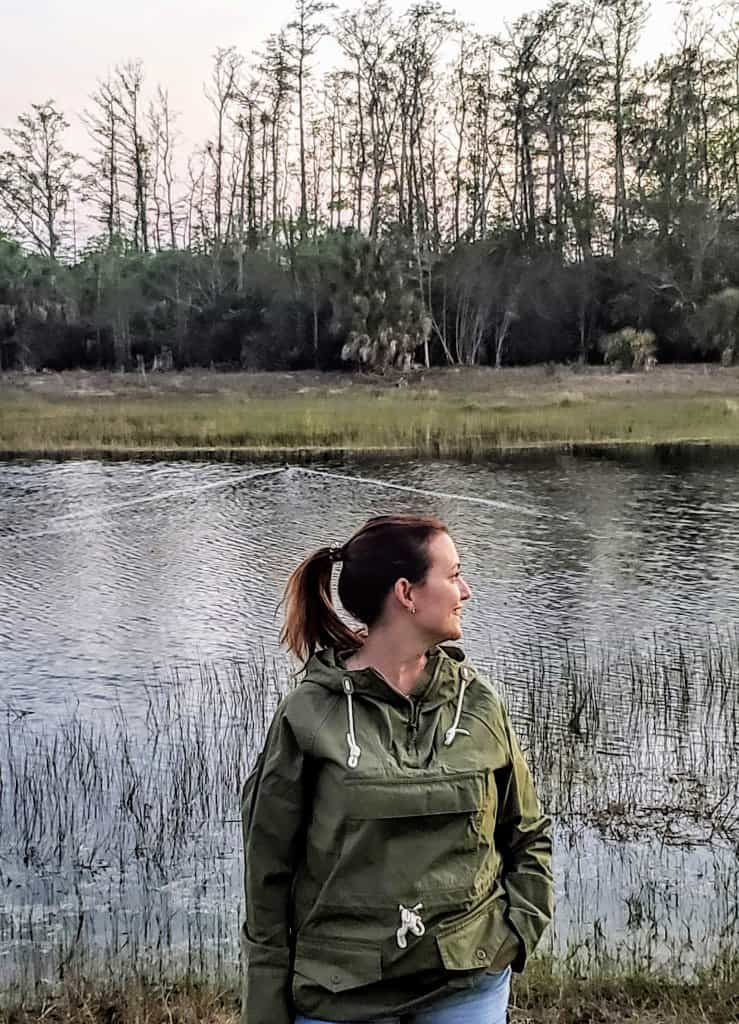 My favorite feature of them all is the elastic cuffs – it helps seal in the warmth but also keeps out the wetness!  There are pockets galore as well as adjustable ventilation with the side zippers.
REI Co-op Membership
I have always known of REI as the go-to brand for comfortable clothing for outdoor living enjoyment.  Did you know that they offer a membership program?  Known as the REI Co-op Membership, this lifetime membership of only $20 offers amazing perks.
Earn dividends based on your purchases.  

Vote on whom sits on the REI Board of Directors.

Score great deals on gently used and returned gear at member-only garage sales

Take part in member-only events hosted across the country.
Learn more about the membership opportunities and sign up right on their website!
Everyone Loves a SALE!
REI Members can save 20% on one full-price item, and an extra 20% off one REI Outlet Item AND get an additional 10% (2 times your dividend) back when you spend $50 or more on REI Co-op brand items.  Be sure to use coupon code MEMPERK2019 at checkout!
10% will be paid by single-use digital member bonus card.  This offer is valid 4/12/2019 – 4/22/2019. Terms and conditions apply to this offer. Go to REI.com/member-bonus for offer terms and conditions.
Next time you are looking for some super comfortable clothing and accessories to take on your next vacation, head over to REI.com.  Don't forget to become a member to take advantage of the GREAT benefits too!