The weeknights can feel like a rush and the thought of having to cook for the family can be the last thing on your mind. However, there are a lot of things that you can do to make sure that weeknight cooking isn't as tough as you might think, so that it doesn't feel like such a chore. Here are some tips to help you to get your weeknight meals ready in no time.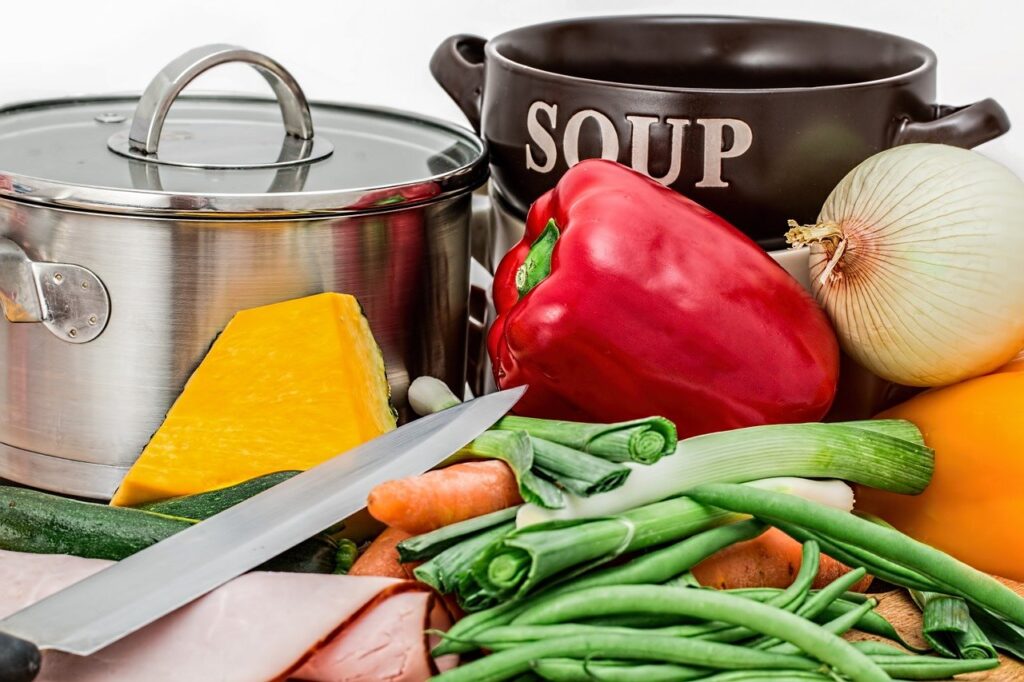 Plan your meals ahead of time
If you have some days where you have more time, such as at the weekend, then use that time to help you to plan ahead. You could also do some batch cooking ahead of time too, so that you have meals that are ready to cook from the freezer, or some elements of the meal ready, such as the meat chopped and marinated. Using your time the night before can also help, especially for any meals that can take longer to cook and require a lot of prep.
Choose simple ingredients
Weeknight meals don't have to be fancy to taste good. By choosing a recipe with some simple ingredients, like this awesome stuffed peppers recipe, you can have a meal that tastes great but that doesn't cost a lot and doesn't require anything fancy. Using veggies, grains, and protein, you can have yummy food that, when seasoned and spiced up in the right way, can taste great.
Batch cook
Cooking double the quantity of food that you need is good for a number of reasons. First of all, not only is it more cost-effective to cook in larger quantities, but it means that you will have another meal cooked and ready to go. This could be saved and eaten the next day, or stored in the freezer to defrost on a weeknight where you really are just short on time.
Use a slow cooker
If you find that you have a little more time in the morning, then why not use a slow cooker for your meals? You can put in meat, veggies, and sauce, or whatever recipe it is you are cooking, and then let it cook slowly all day. You will have a hot meal ready to go right when you want it, which is ideal for a busy family. If you have children that will be eating at different times of the day because of clubs and activities, then this also makes sure that the food is cooked through but will be warm, as and when they are ready to eat it. 
Cook tray bakes or one-pot meals
There are so many recipes out there for tray bakes or one-pot meals, which not only makes cleaning up after dinner simpler, but makes cooking easy for you too. For a traybake, you simply put all the ingredients on a tray and cook as instructed, leaving you free from the stove. Alternatively, a one-pot recipe means that you only have to prepare food for one pot and stir one pot. It will save you lots of time.