This gift guide for furry friends was the most fun to create! Whether you are a cat or dog lover, check out these fun and practical gift ideas!
There are so many cool toys, food, and gadgets out there. Below are a handful of gift options that I feel any furry baby and owner would be happy to receive!
The Purr-Fect Gift for Cat Lovers
Subscription boxes make for spectacular gifts. Treat the cat lover on your list to this monthly box exclusively for cat ladies and their cats. Think of cat-themed shirts, jewelry, home decor, accessories, art and more – all delivered in a box I am sure the cat will love!
There are two choices of box subscriptions to choose from. The Basic CatLadyBox, just for cat ladies (starts at $34.99 per month) or the Crazy CatLadyBox (starts at $39.99 per month), things for both you and your cats!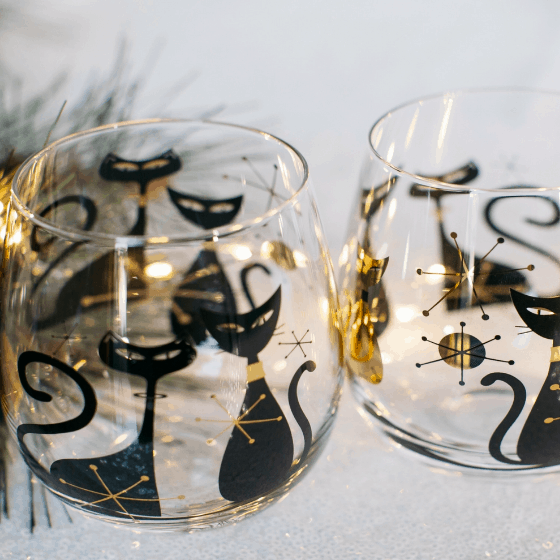 You can decide whether you want the one, three, or 6-month plan. Tip: the more you order, the cheaper per box!
A portion of all profits are donated to cat rescue organizations each month.
All gift subscriptions ordered before 12/5 will receive the December "Meowy Holidays" box, which will ship between 12/4 and 12/7. Your gift recipient will love all of their meowvelous things!
Follow CatLadyBox along on Facebook, Instagram, and Twitter.
Keep the Fur On Your Pet, Not Your Clothes
FurZapper ™ is a patented product created to give pet owners a simple way to keep pet fur off laundry. Pet hair and fur tend to cling to sweaters, jackets, blankets and many other materials. Even the most efficient washer and dryer system will still require picking out the fur, or lint-rolling clothing even after tumbling through long cycles of liquids, detergents, and fabric softeners.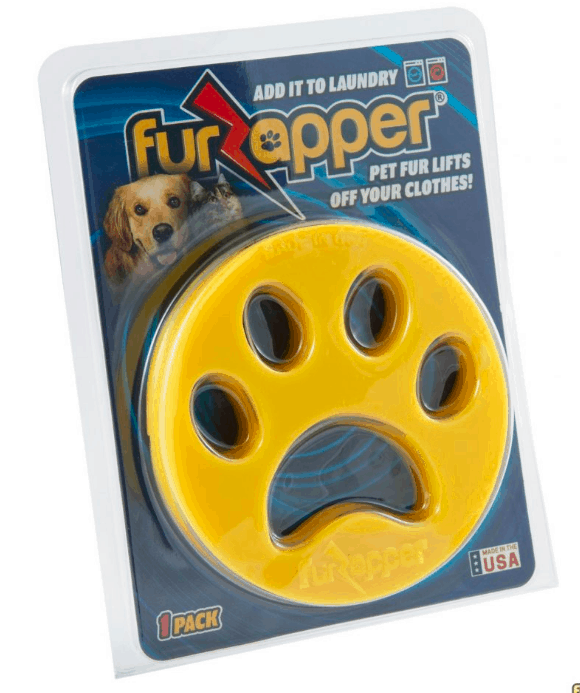 FurZapper is a flexible, tacky disc that temporarily grabs onto pet fur. Once the disc adheres to the fur, it quickly releases it into the washer or dryer to be flushed or blown away. This specialized material does not allow any fabrics to permanently stick to it.
The FurZapper shape has been tested and fine-tuned for optimal performance. It's small enough to fit between clothing as it tumbles through the cycles, and is shaped with enough surface area to be effective without sticking to the sides of your washer or dryer.
How do I take care of my FurZapper?
If needed, rinse off with water. Add a drop of dish soap if necessary. FurZapper cleans itself in the Washing Cycle.
How long does it last?
The FurZapper can last indefinitely, perhaps thousands of washing cycles. In fact, you can probably leave it in your will to your offspring.
What is the story behind the FurZapper?
The FurZapper was created because we were finding Pet Fur on everything- clothes, blankets, pet pillows, pretty much everything fabric. Not only did a furry shirt, hat, or blanket look bad, but it sure does not help with pet allergies when you are literally wearing dog or cat fur.
How does it work? Is it Magic?
The FurZapper is very tacky, and very flexible. It is just gummy enough to allow small objects such as fur, hair, dust, and debris to cling to it. The constant movement and circulation of a washer or dryer helps lift off anything that clings to it as it tumbles around. What can permanently stick to the FurZapper? Almost nothing. The list is very very small.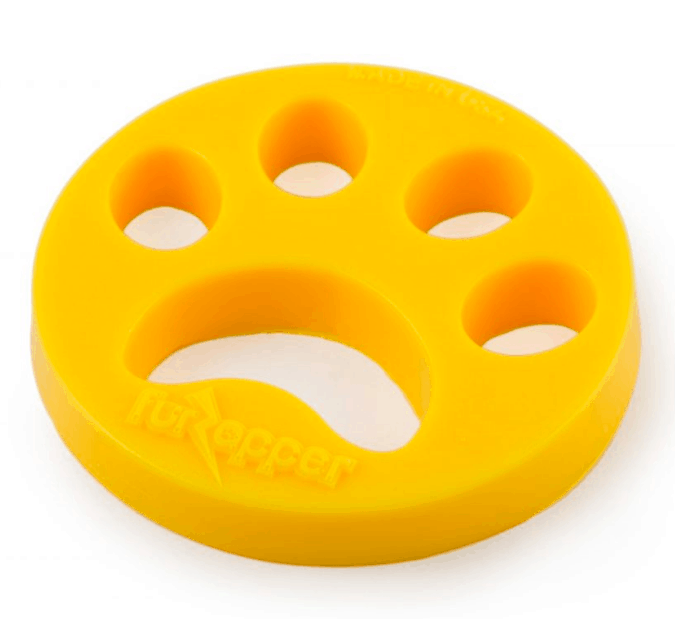 Grab a two-pack for only $14.99 or a single FurZapper for $10.99. You can find them online at www.furzapper.com, Amazon, QVC or Chewy!
Follow along on Facebook and Instagram!
Healthier Pet Food Delivered!
There is no more perfect gift for your beloved dog or cat this holiday season than the gift of better health through better food. We know how important our nutrition is for our wellness and the same is true for our pets. That's why I am proud to partner with NomNomNow.
NomNomNow
started when the founding dog Harlee was having immune related health issues. Her mom Alex was encouraged by her vet to begin cooking – and after seeing Harlee recover fully – she knew all dogs and cats needed this! Truly a family run business, NomNomNow boasts recipes formulated by on staff leading veterinary nutritionist, Dr. Justin Shlamberg. All recipes exceed AACFO requirements and use functional, human-grade ingredients. No filler or by-product here – just real food you and your pet can be excited about.
Each meal is perfectly portioned according to the calorie needs of your dog or cat. That means no unclear feeding guidelines that lead to over or underfeeding. With more than 55% of dogs & cats in the US being overweight or obese, pre-portioned meals are a great way to help us keep our pets at a healthy weight. Once your pet's plan has been created, the meals are prepared by the NomNomNow team in one of their US kitchen locations. Every ingredient is cooked separately to ensure maximum nutrient retention – meaning ingredients you can see and your pet can taste! It is then delivered directly to your door only days later.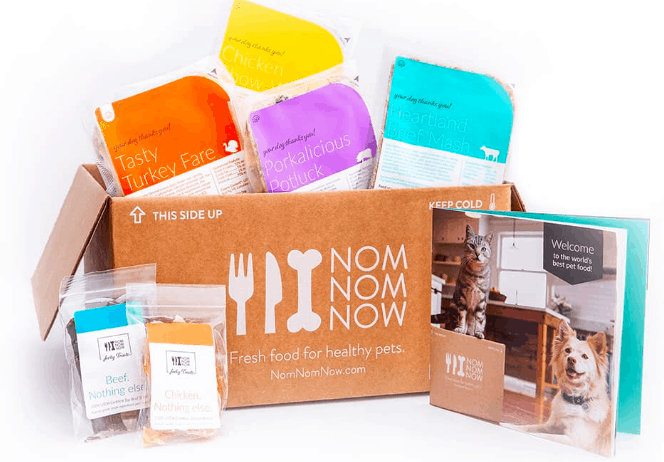 This is the way pet food should be made – by real people using real ingredients! It is like cooking for them yourself but with the confidence of veterinary expertise!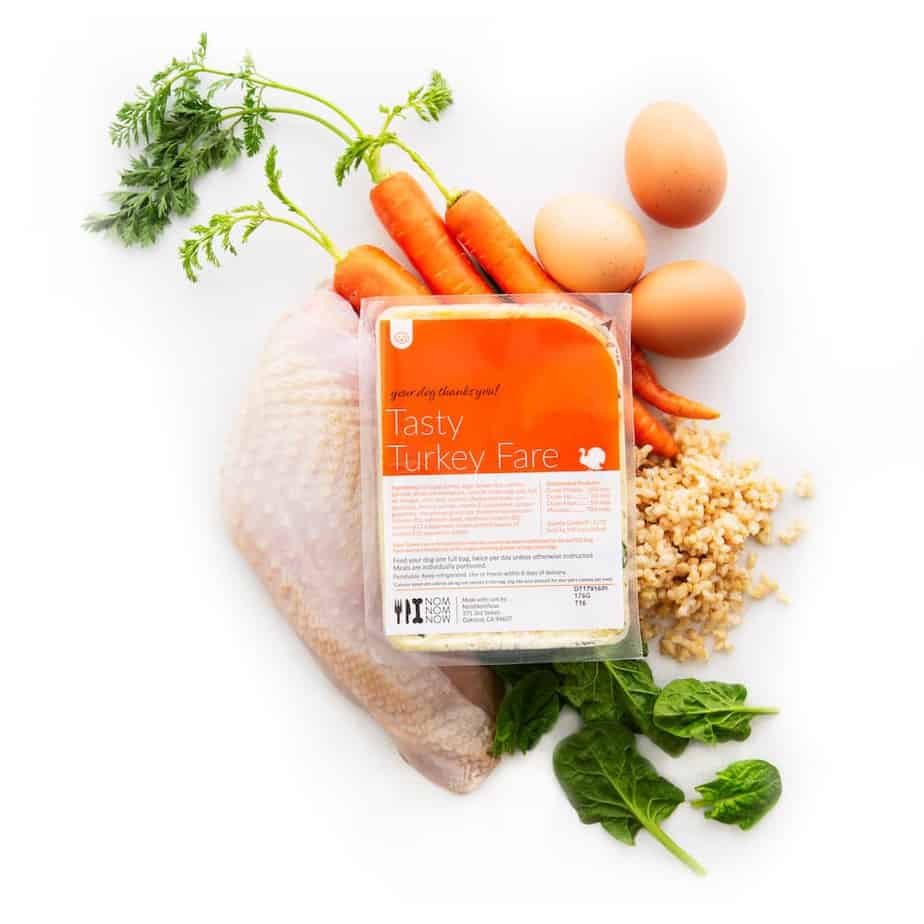 Follow NomNomNow on Facebook, Instagram, and Twitter. Order online at http://www.nomnomnow.com and be sure to take advantage of the 50% special.
Paws in Paradise!
You don't have to leave your four-legged friend home for your next vacation. Treat them to a five-star stay Boca Raton Resort & Club, a Waldorf Astoria Resort with their Paws in Paradise program!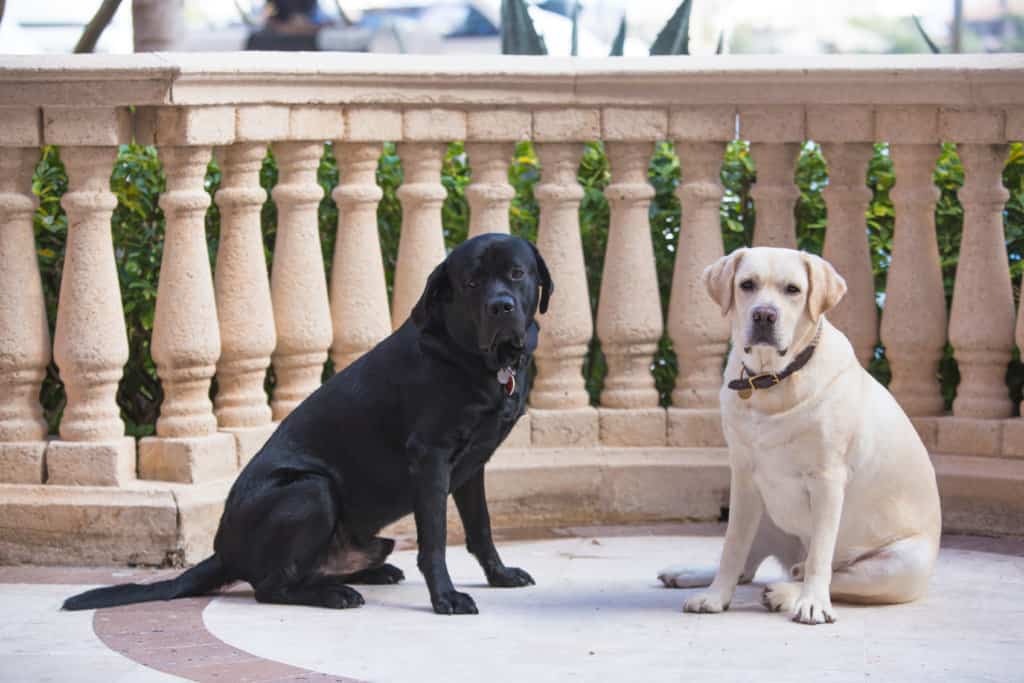 What pup wouldn't want to relax in the lap of luxury at an award-winning iconic property here in South Florida? For a one-time, non-refundable fee of $150, Fido will receive:
A welcome letter from the Resort Canine Director, Hays
Bottled water and food bowls
A luxury dog bed
Access to the Bungalows dog park
Dining options at Shaka and 501 East Terrace (menu below)
Daily tuck-in service
Designated pet relief stations at the Tower, Yacht Club, and Cloister
Your pup can also be pampered at the local Chateau Poochie – a full-service luxury canine hotel. My Stella could get their signature treatment, the Blueberry Facial Luxury Spa Bath, onsite in my hotel suite! I can only imagine how cute Stella would look with a full-service pedicure and nail polish treatments.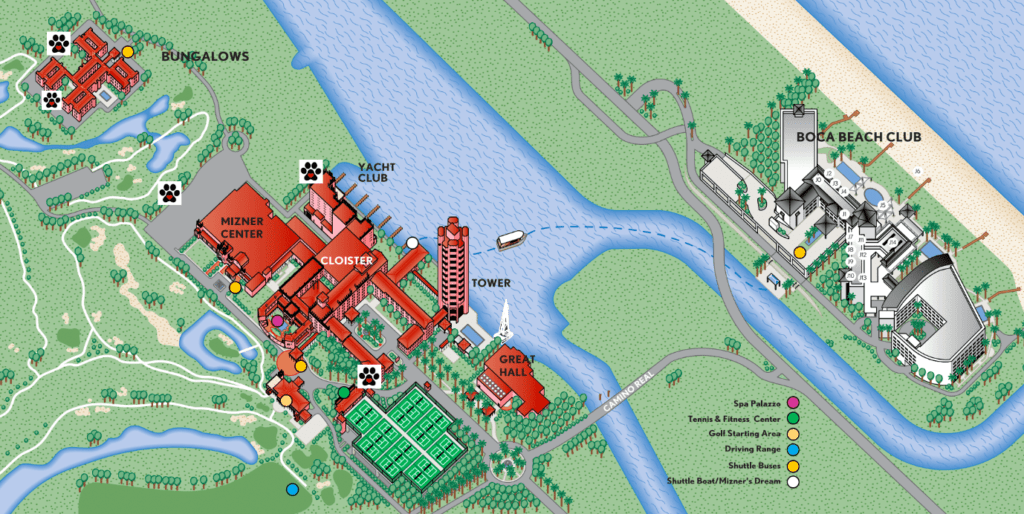 Visit travel.hilton.com to discover the best travel experiences from what to eat, see and do to where the whole family can vacation including the 4-legged family members!
Holiday season brings with it some fun events at the resort. Be sure to add some to your calendar!
Check out travel.hilton.com for a listing if all Hilton properties in the West Palm Beach to Boca Raton area!
Follow the Boca Resort on Facebook, Instagram, and Twitter!
The Cutest Toys!
Stella is very discerning when it comes to toys. When we first got her, my parents gifted her a Zippy Paws toy. Ever since then, we always get one of their super cute toys when we go shopping.
I love that they sketch every design, hand-selecting the perfect materials, and running all finished products past their furry testing team. This ensures that every product sold is one that they're proud to call theirs.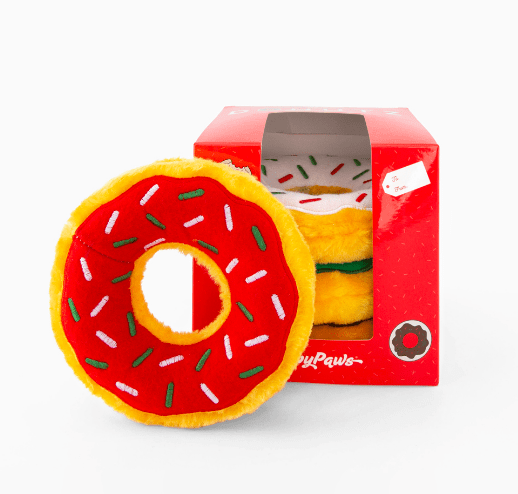 Choose from plush toys, non-plush toys, travel products, and more! Their holiday collection is super cute – perfect gift ideas for the pup on your list!
You can find them online at www.zippypaws.com, Amazon, and TJ Maxx ad/or Homegoods!
I hope these gift ideas help you while shopping for the furry friends on your holiday gift list!