There's nothing quite like playing with the kids in the backyard and soaking up the sunshine with friends and family members on a summer's day. If your yard doesn't scream family-friendly, or you've recently moved and you haven't got around to tackling exterior updates yet, we've got you covered. In this guide, we'll share some top tips to help you create a beautiful, practical, family-friendly outdoor oasis.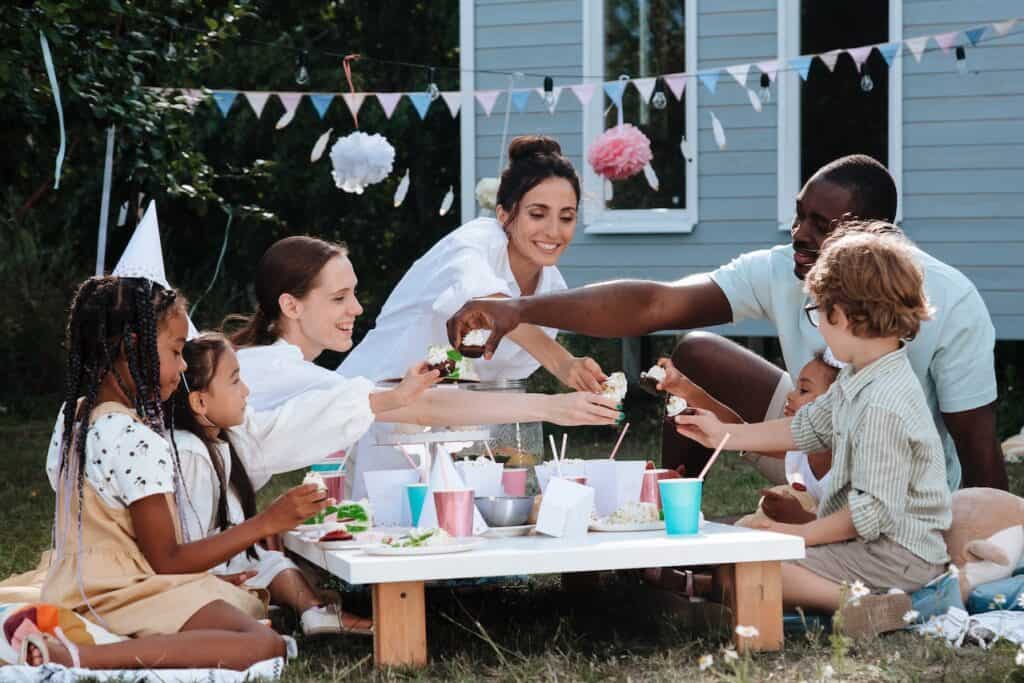 Identify hazards and make the area safe
The first job to check off your list if you have children or pets is to make the area safe. Afternoons in the backyard should be all about having fun and enjoying the fresh air. As a parent, you don't want to be worrying about slips and trips or dealing with injuries caused by uneven ground or hidden hazards. Carry out a backyard inspection, assess and analyze risks and write a list of jobs to complete. 
You may be able to address some of the issues yourself, but in some cases, for example, removing tree stumps or dealing with garden pests, you'll need to search for a professional tree service or pest control company. Research online, read reviews and ask your neighbors and friends for recommendations. Other hazards to look out for include broken patio tiles and paving, damaged fencing, holes in the ground, garden chemicals, such as slug pellets, and ponds and water features. Repair fences, terraces, patios, paths and gates and install a barrier around ponds and pools. Fill holes and remove any harmful chemicals. 
Create different zones
We all want our backyards to look great, but it's equally important to ensure that outdoor spaces deliver on functionality. Versatility is key when you have children. Ideally, your yard should cater to every family member. You may want to make space for playing games and sports and doing creative activities with the kids outside, but you might also crave peace and quiet and want to set up an area where you can relax with a good book or enjoy a glass of wine or a cold beer. Creating different zones is a fantastic way to boost versatility and make space for everyone. 
Before you start making plans, think about how you want to use your backyard. What kinds of activities do you enjoy and what do you want your outdoor area to offer? Once you have a list, this will enable you to identify distinctive zones. Examples may include a play area, an entertaining zone, a sensory garden, a chill-out area, a corner for planting or growing vegetables and a deck to soak up the rays. Tailor your design to suit your family. 
There are several ways to segment your yard and create different zones. Use different materials or colors, introduce a range of trends or themes, or add physical borders using gates, low-level fencing, split levels, furniture or sleepers. 
Make the most of your outdoor space all year round
Most of us spend more time outdoors when it's warm and sunny, but changes in the weather don't have to mean being holed up inside. Adjusting your backyard design can help you to make the most of your outdoor space all year round. Adding outdoor lighting, a fire pit or patio heaters, soft furnishings and covered areas can optimize functionality. By adding shelter and shade, lighting and access to warmth, you can use your backyard even if it's raining or cold. 
Additions like retractable awnings, covered patios, gazebos and summerhouses are particularly useful for parents. Children tend to enjoy being outside, and they can get restless and irritable if they spend too long cooped up inside. If it's chilly outside, or it's scorching during the height of the summer, you can take shelter from the sun or hide from the rain using these structures and features. In many cases, they also make stunning focal points to elevate the look of your yard. 
If you like the idea of creating a more versatile and practical space by catering to the conditions, it's a good idea to research ideas, get some prices and quotes and think about which options suit you best.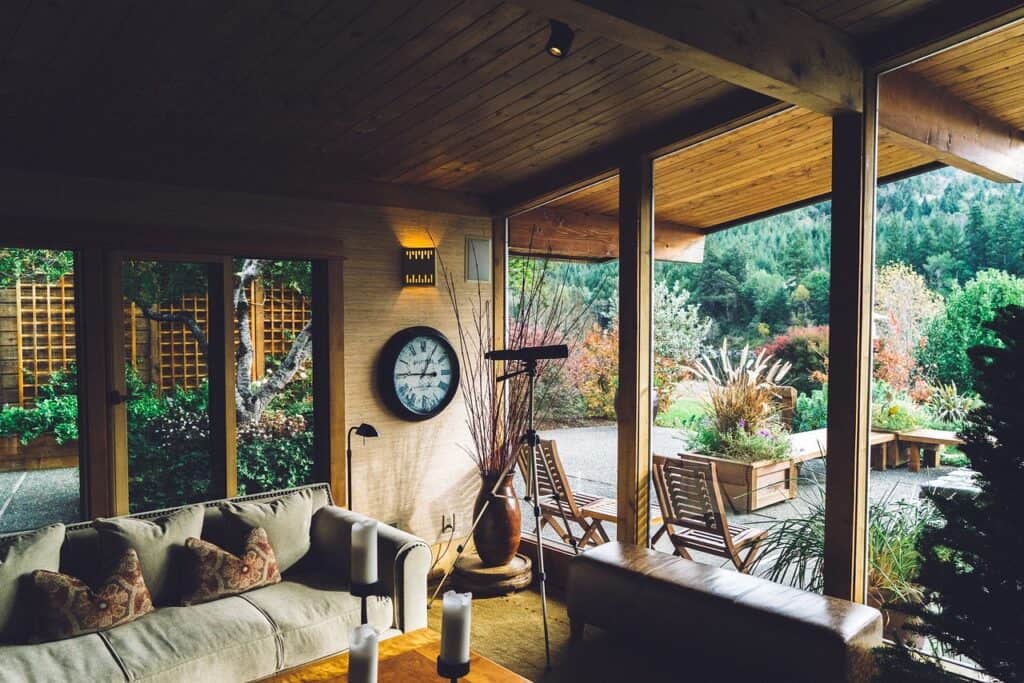 Add aesthetic appeal
Adding aesthetic appeal to your backyard will benefit every member of the family. We all enjoy ourselves more in environments that we like the look of, and aesthetics can have a major impact on our moods. Aim to create a yard that looks inviting and makes you want to spend more time outside. Explore different design styles and trends, get your kids involved in conjuring up ideas for child-friendly zones and think about the vibe you want to create. You may find that you mix and match styles to cater to the function of the area and the ambiance. You can design beautiful tranquil, serene spots using soothing colors, soft lighting, comfy chairs and beanbags and cushions, throws and blankets or fun, social spaces for kids using bright colors, patterns, outdoor toys and equipment and vivid flowers and plants. Add fun features like a sunken trampoline, a rickety bridge or a secret garden to make the area extra special. 
Encourage interaction
It's lovely to be able to gaze upon your backyard and feel happy and proud, but it's even better to go beyond this and design a space that enables you to do things in your outdoor space and interact with the environment. Being outside can be relaxing, invigorating, stimulating and soothing. Try to encourage interaction by adding smells, scents, sound and light, add a planting and growing area, or make space for al fresco activities, such as writing, drawing, painting, playing musical instruments and listening to music.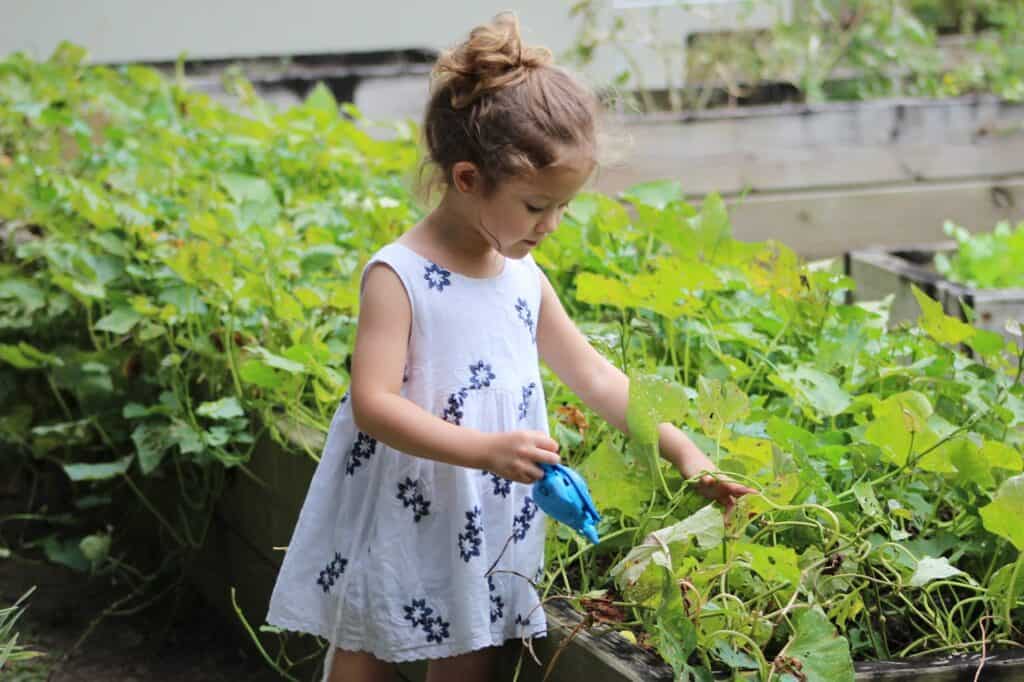 There's something special about spending time in the backyard with your kids and relaxing outdoors at the end of a busy day. If your outdoor space isn't quite the haven or family-friendly oasis you crave, don't panic. There are some very easy and effective ways to create a space that looks amazing and works for your family. Start by identifying hazards and making the area safe and then come up with a list of distinctive zones to make your yard more versatile and functional. Make the most of your backyard all year round, add interactive elements and enhance aesthetic appeal with accessories, colors and themes, outdoor toys and furniture, plants, trees and flowers and different building materials and fabrics.