Spring is coming…I swear!  I know the weather hasn't exactly been representing the proximity of Spring, but you have to think positively!
This is the time of the year when I get an itch to clean, organize and purge.  Now when it comes to my car, it is a whole different story.  I kind of forget to clean it and then I smell something "not so fresh" coming from somewhere behind the front row.
I've noticed that there are different car smells for different kids' age groups.
With babies comes the formula/breastmilk bottle that was inadvertently left in the car or fell out of the diaper bag during transport and rolled under a seat.
Toddlers introduce the smelly sippy cup scent or the food encrusted to the back seat that you may never be able to dislodge.
I am in the elementary school age smell phase.  The culprit is usually a sock that was worn during last week's soccer game, or a chicken nugget that was part of the meal that my son "promised that he ate all of them so he could get dessert".  Yeah, that smell. Oh, and also the towel that we use to cover the seat when Sadie travels with us.  On an aside, I don't know why we even bother to cover the seats anymore!
I can only imagine the intensity and variety of smells that will come along with the middle and high school aged children – OY.  BUT for now, check out 5 great tips that will help you get your car in shape for Spring!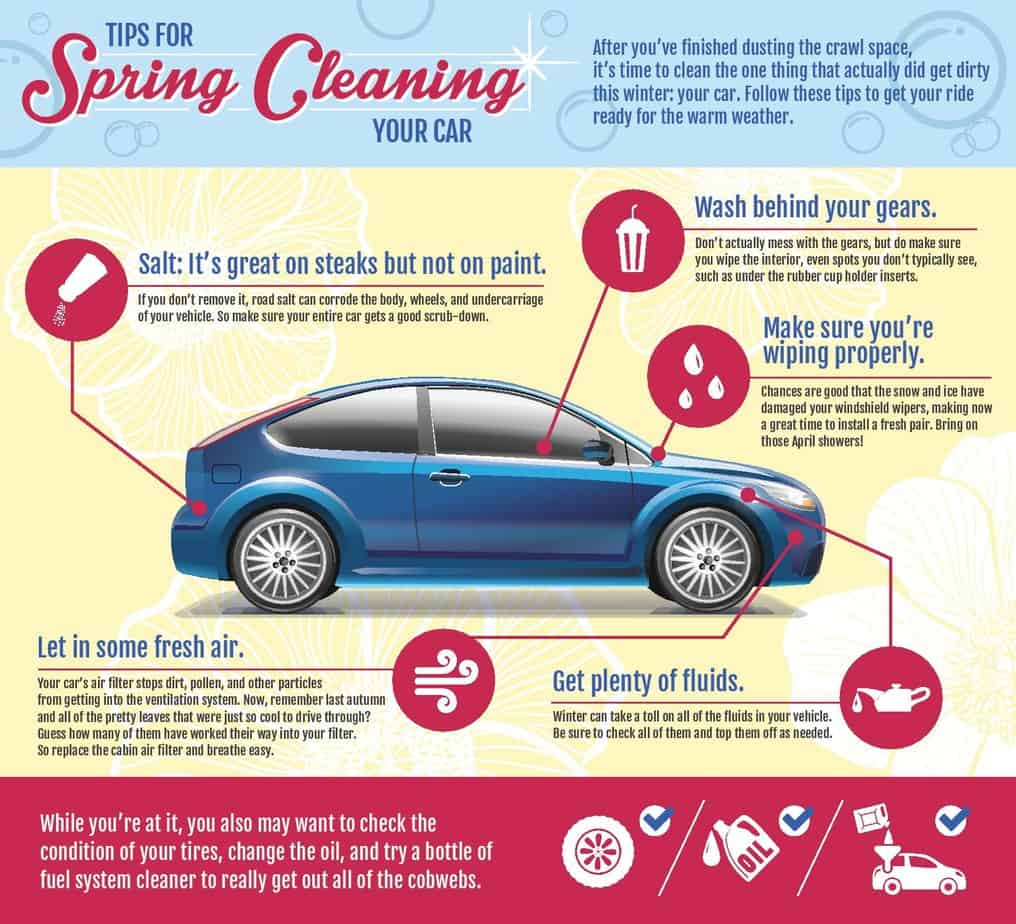 Thanks to Norm Reeves Honda Superstore West Covina for this great infographic.
Do you have any car cleaning tips that you'd like to share?