Every January, shortly after we ring in the New Year, the hubby and I fly off to Las Vegas for the Consumer Electronics trade show, known commonly as CES.  CES 2017 was a whirlwind of convention center halls and hotels, seminars and meetings.  If you want to find out what's up and coming in technology, then this is the place to be!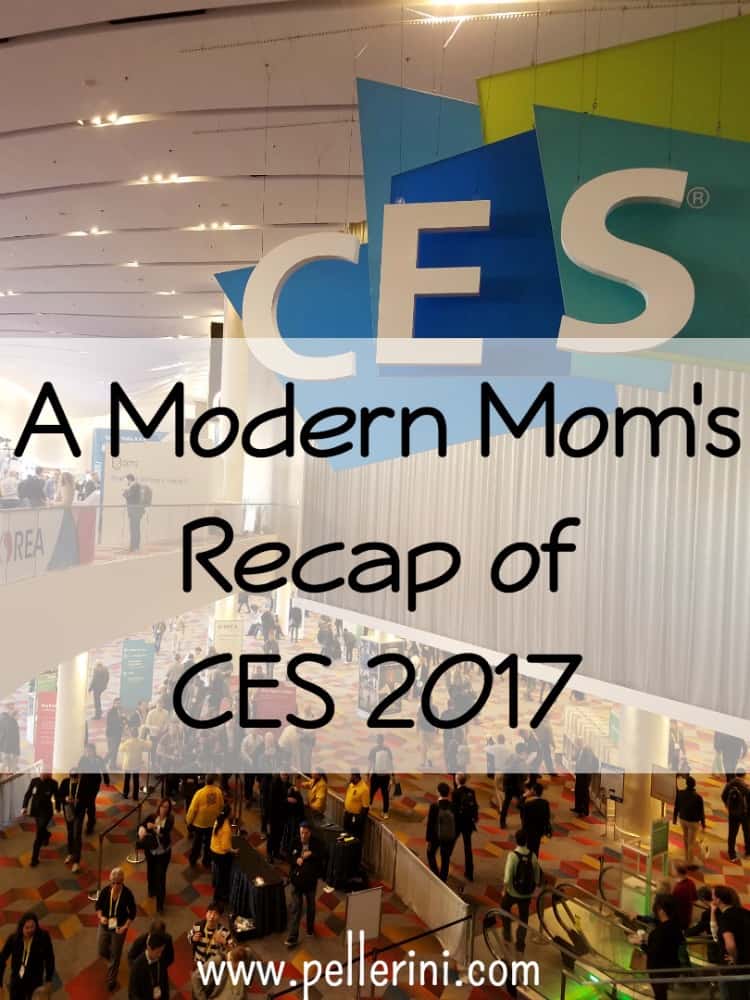 This year I also took advantage of C-Space, CES's program for advertising, content, entertainment and marketing.   It was interesting to listen to speakers from Facebook, Twitter, Hershey, Tinder and many other well-known brands talk about social media and its impact on advertising and consumers' decision making process – more about that in a later blog post.
The main electronics brands were showing off their newest and sexiest TV models.  From Samsung's QLED TV, where aside from it hanging flush on the wall, has an amazing picture and only ONE wire instead of the rat's nest of wires that are usually found behind a TV these days.
LG showcased their .2″ wide TV – I don't think TVs could get any thinner.
It makes me feel so good knowing that there are companies out there that are using their technological expertise to create products that will better peoples' lives such as Hyundai.  They showcased their medical exoskeleton robotic suit, which essentially will allow people that cannot walk, to walk again.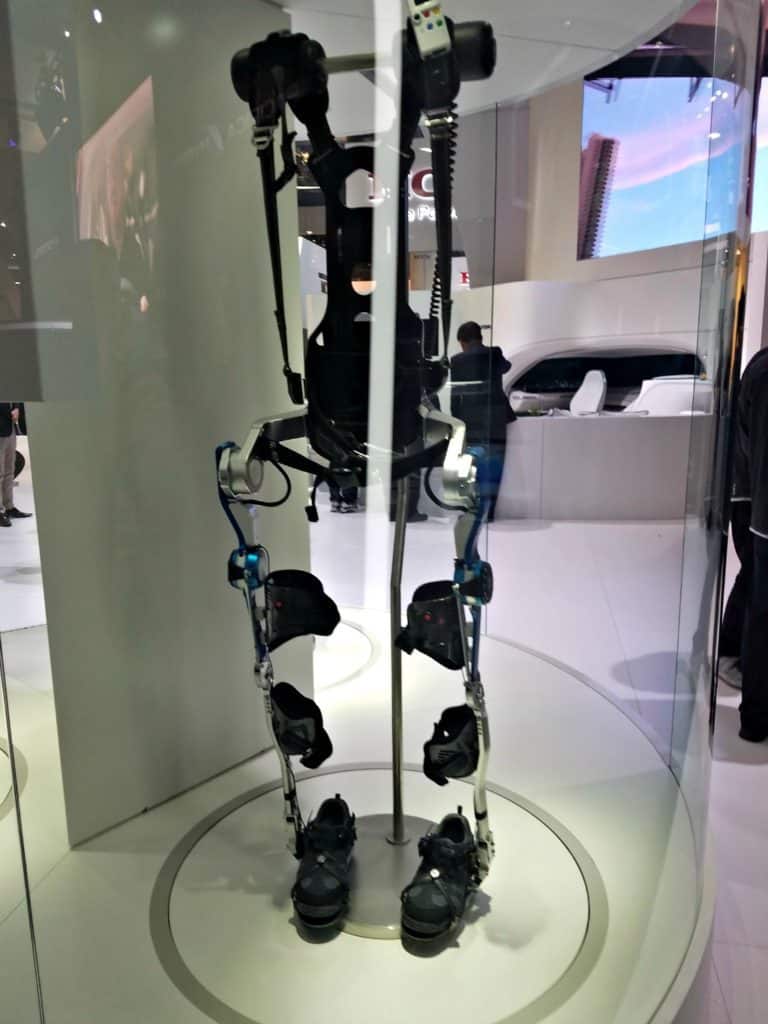 A car made from a 3-D printer?  Yep, we saw one of those too!
Bosch's robots were super cool to watch, especially this guy below.  When we showed the video to the kids, they immediately wanted one.  You would too though, right?
Perfect for all those baseball moms (ahem, me) out there is this very cool water jug.  It isn't just ANY water jug though – there is a speaker on top as well as a phone charger.  Now that is multi-tasking if I ever saw it.
Virtual reality glasses were ALL over the show.  It was funny to watch people roam about the show floor, wondering what they were actually viewing.
What would you think if you opened your front door to see a drone delivering your package?  Even better, if that package came from a Mercedes van specially outfitted to do so?
CES didn't disappoint this year.  I can't wait to see what next year's show has to hold!  Maybe I'll see you there!
Looking to visit Las Vegas?  Check out my list of top 10 restaurants to eat at and stay tuned for more Las Vegas travel posts!