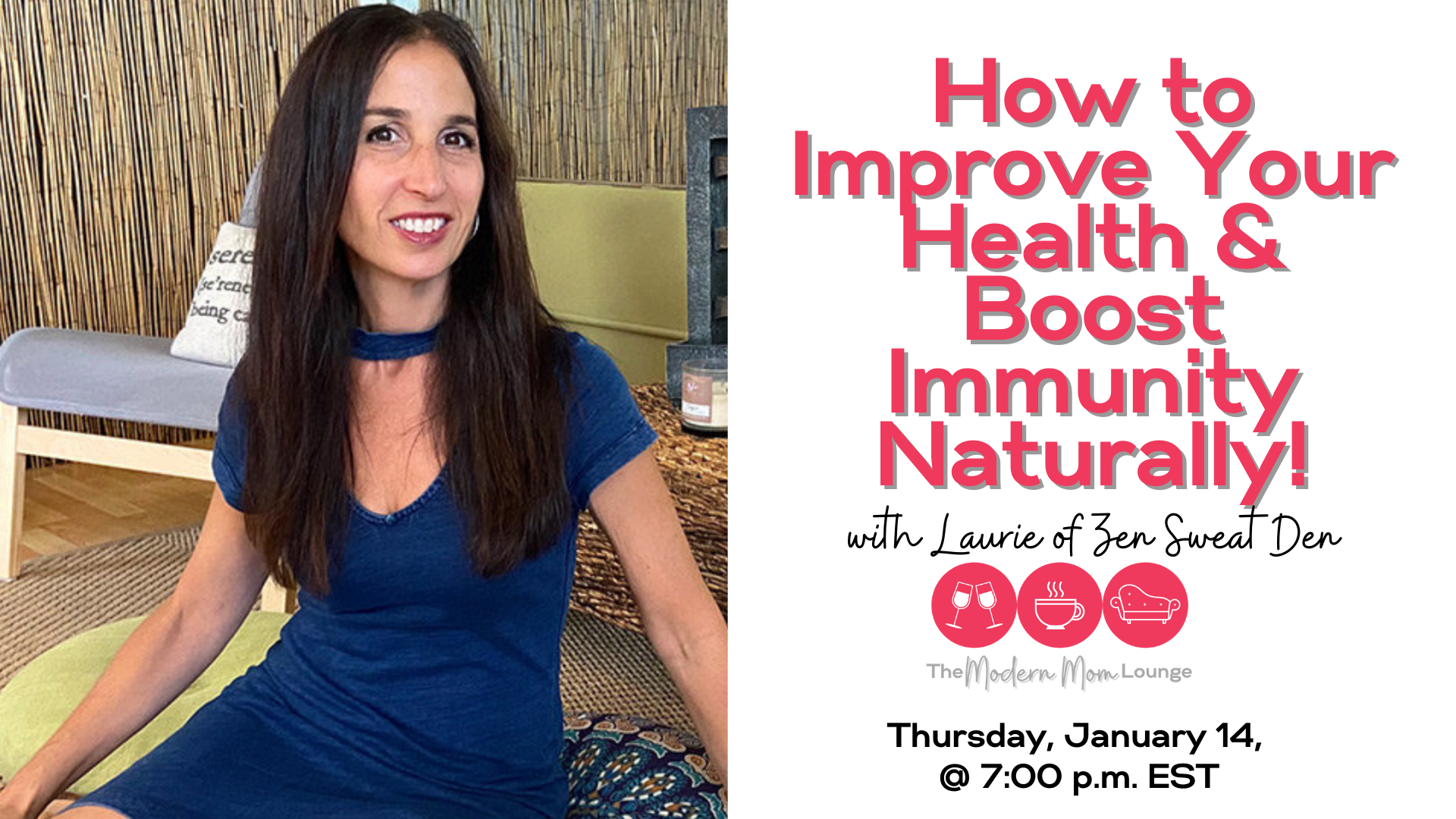 How to Improve Your Health & Boost Immunity Naturally!
We are all looking for ways to improve our health and boost immunity naturally.  Join us as Laurie of Zen Sweat Den teaches us about some habits we can begin to incorporate into our daily lives.
We will also find out why Laurie started Zen Sweat Den? How it relates to her and her lifestyle? Why are holistic modalities so important for our health, alone or as a compliment to traditional medicine?
Zen Sweat Den, an infrared sauna and wellness spa, came to be due to Laurie's health diagnoses.  We look forward to learning of ways to keep ourselves healthy, as well as some of the cool modalities that Zen Sweat Den offers!
Don't We All Want to Boost Immunity Naturally?
In the meantime, you can learn about Zen Sweat Den HERE!  Jot down some questions that we can answer live on the show!
Click on http://facebook.com/themodernmomlounge at 7 p.m.  We'll see you there!