For many parents, the backyard is the perfect place for children to play and explore. It's an outdoor space where imaginations run wild, where little ones can run around and get their energy out, and where family memories are created. If you're looking for inspiration to create the perfect backyard oasis for your kids, look no further! Here are some ideas to get you started.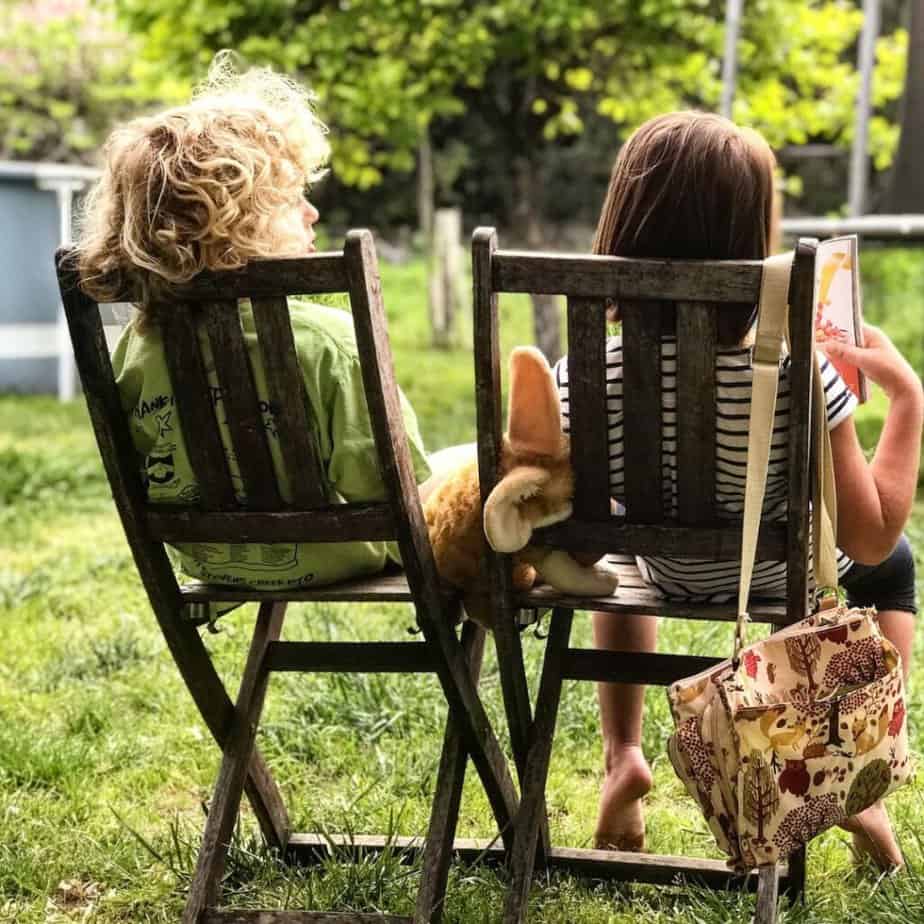 1. Get a Playset:
Playsets are a great addition to any backyard. They range from simple swings and slides to elaborate structures complete with monkey bars, climbing walls, and forts. Not only do playsets provide hours of entertainment, but they also promote physical activity, helping children build gross motor skills and strength. Look for playsets made from quality materials and with safety features such as soft landings and sturdy anchors. If you are interested, have a look at the best backyard playset here. 
2. Incorporate Natural Elements:
Incorporating natural elements such as trees, rocks, and flowers can make your backyard feel like a natural wonderland for your kids to explore. Take advantage of what your geographical region offers. For example, if you live in an area with pine trees, consider building a treehouse. If you have access to the beach, create a sandpit. Or, if you have a large backyard, use rocks and logs to create an obstacle course or "mini-hike" for your little adventurers.
3. Invest in Sports Equipment:
Sports equipment is a great way to get your kids moving and active in the backyard. Consider setting up a net for soccer or badminton, or purchase a basketball hoop so they can practice their dribbling skills. Or, take advantage of the large open space by investing in ride-on toys such as scooters and bikes – just make sure you have enough room to store them when they're not in use!
4. Install or Build Water Features:
Water features such as a small water fountain, sprinklers, or a small pool can offer hours of fun during the hot summer months. Not only does water play provide relief from the sun, but it also encourages sensory play and is an excellent way to promote physical activity as children splash and play. A pool, for example, can also be used for lessons such as swimming or diving, which helps to build confidence, coordination, and strength.
5. Create Outdoor Learning Spaces:
Consider creating an outdoor learning space in your backyard. This could be a small garden or greenhouse, a reading nook, or a creative arts and crafts space where kids can express themselves through art projects.
A

greenhouse

is an excellent addition to any backyard. It provides a sheltered space where children can learn about plants and gardening or just relax in the warmth of nature.

A reading nook is also a great idea for those who are looking to promote educational play without leaving the comfort of home.

If your kids love arts and crafts, set up a painting station in the backyard equipped with paints, paper, and other craft materials.
Outdoor learning spaces provide a break from screen time and offer children the opportunity to connect with nature and explore their interests.
6. Provide Cozy Seating:
Adding some cozy seating where your kids can relax and enjoy the outdoors is a great way to encourage them to spend more time outside. Hammocks, Adirondack chairs, beanbag seats, and cushioned benches are all great options for creating a comfortable outdoor space. Not only will it provide a place to rest after a long day of playing, but it's also the perfect spot to enjoy family movie nights or stargazing under the night sky.
7. Add Some Fun Touches:
Last but certainly not least, don't forget to add some fun touches to your backyard oasis. String up some twinkling lights, hang a hammock or fabric wall for imaginative play, and use outdoor rugs and pillows to make the space even cozier. These small details will make your backyard feel complete and provide a special place for your kids to enjoy.
Creating the perfect backyard oasis doesn't have to be difficult or expensive. Start by picking a few elements that are important to you and your kids, and then build from there. A backyard can be whatever you make it—the possibilities are endless! So get out there, get creative, and create a backyard oasis that your family will cherish for years to come.