*I was compensated for this post, but all opinions are 100% my own!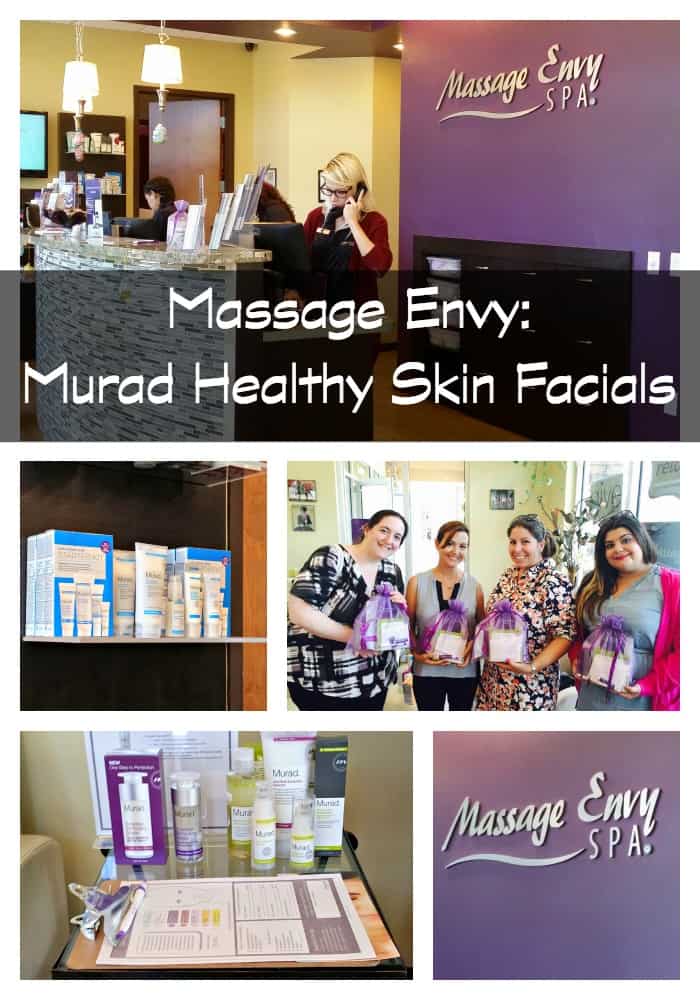 I was introduced to Massage Envy Spa a long time ago when I woke up one morning with a stiff neck.  My husband mentioned that "there was this new massage place that opened up on US 441" and that I should go and get my neck worked on since I couldn't even really turn it to the right.  I heeded my husband's advice and the Massage Envy therapist really helped loosen my neck up and relieve the pain.
Fast forward to present time.  I am a big proponent of taking care of your skin, especially since I live in a state where it is sunny almost all year long.  When I was little I would sit outside slathered in baby oil, hoping to get that "awesome tan" and not realizing the damage I could be doing to my skin.  I'm so mad at my younger-self because of what I know now!
This month I was invited to my local Massage Envy to learn more about their Healthy Skin Facials program and the Murad skincare line used during the four signature facials offered.  I learned a lot about Massage Envy, the company, before going on a tour of the Wellington facility.  Here are some tidbits I learned:
Massage Envy has 1,000 locations nationwide – I didn't know that!
There are 42 locations in Florida from Vero to The Falls (38 of the 42 locations offer Healthy Skin Facials).
Here are some pics from the tour: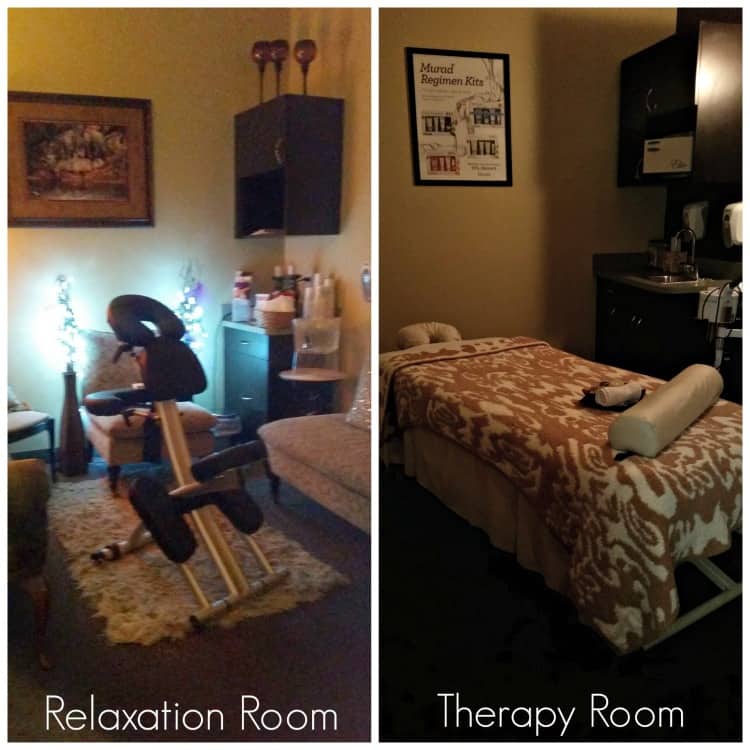 After the tour, we got down to business!  Renee, a master esthetician for three of the Massage Envy locations, sat me in front of this interesting machine that will show the health of my skin and help Renee recommend the best facial and products for me.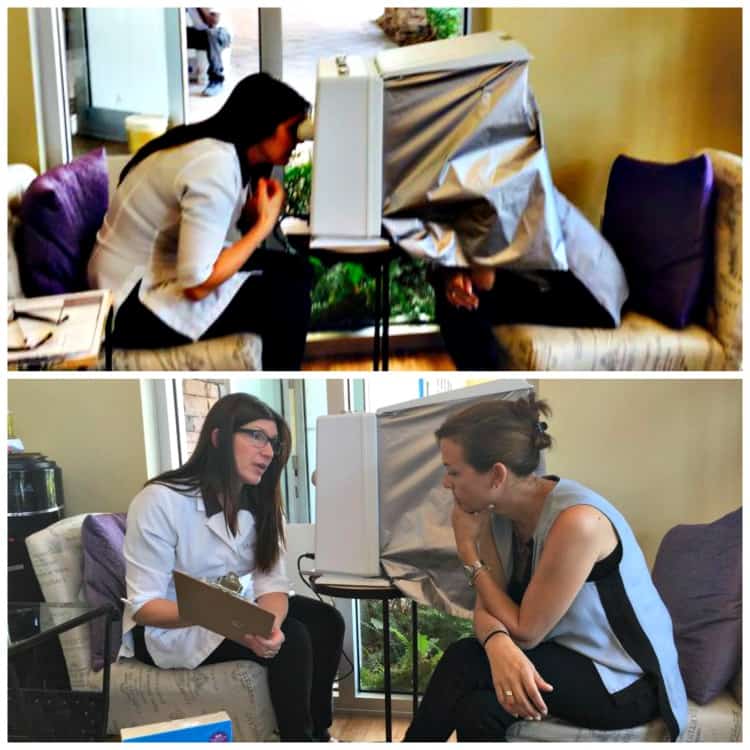 I learned all about Murad, a skincare line started back in 198 by Dr. Howard Murad, a board-certified dermatologist.  After practicing and researching for over 30 years, he came to the conclusion that healthy skin is "an expression of total body health".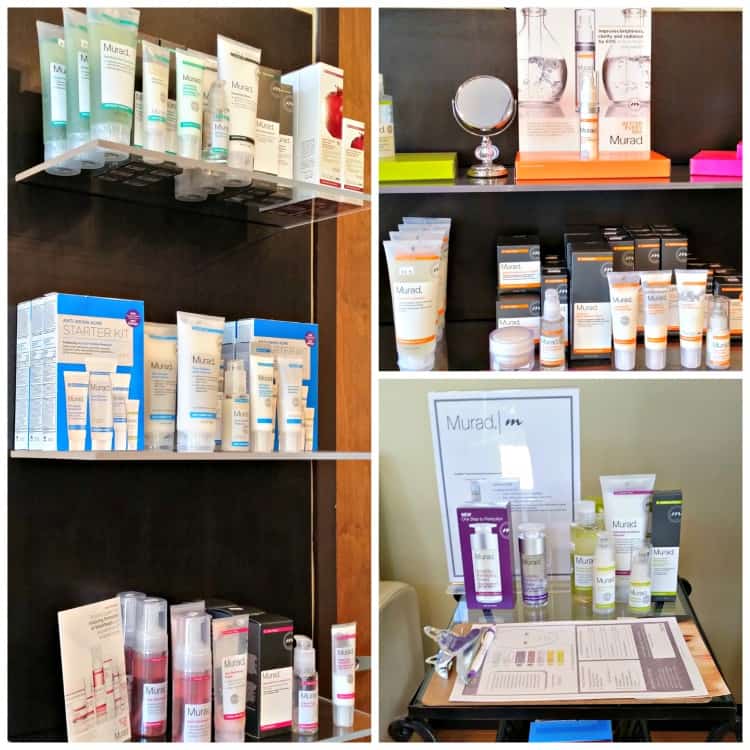 My skin is a bit dry and I have hyper-pigmentation (aka brown spots due to sun exposure and hormones), so Renee recommended I try the Anti-Aging facial.  What I liked about the consult was that she told me exactly what to do AND the products are numbered…you use #1 first, #2 next…it's fool-proof (something I need!).
Renee recommended a facial every 2 weeks, every month minimum.  I usually go for facials every quarter (if I remember) so this was news to me.  It makes sense though – I live in a sunny climate and need to make more of an effort to take care of my skin.  The dryness and hyper-pigmentation can be reversed, which is great, but I have to stick to it and stay on top of my skincare routine!
As a treat, Massage Envy spoiled us with 10 minute chair massages – I did not want that to end!
Overall, it was a very educational and relaxing experience!  I am going to try out the Murad products I received and report back to you in 30 days.  In the meantime, I am going to try the Anti-Aging facial in a few weeks – so excited!
You too can try out Massage Envy's services if you WIN my giveaway for a FREE Murad facial!!
a Rafflecopter giveaway