Experiencing an injury can be a limiting occurrence. Not only can injury cause you huge pain and discomfort, but it can also cause you to need lots of time off work which can hinder your social life, freedom, and financial stability.
If you would like to experience a fast yet healthy recovery from an injury, then here are some top tips.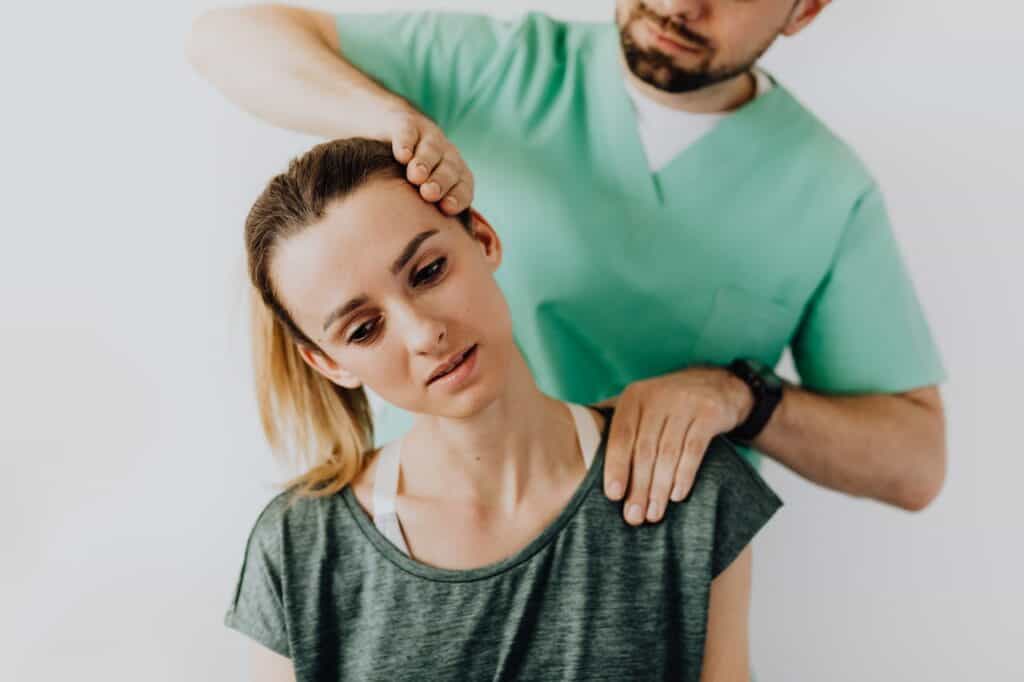 Speak to and seek treatment from the best healthcare experts
When you experience an injury, especially one that can involve lengthy recovery and require intense treatment, it is essential that you speak to and seek help from the right healthcare experts. 
For instance, if you have suffered A spinal injury due to a workplace incident or a sports event then it is ideal to speak to someone with orthopaedic experience and expertise. The best people to speak to are orthopedic surgeons as they are experts in spinal injuries and will help you recover quickly and healthily.
Continue to exercise, especially if advised to
Although experiencing an injury can cause you pain and discomfort, it can be beneficial to keep moving and continue to exercise. You should, of course, avoid intense exercise and stick to gentle movements. There are great benefits of exercise while dealing with an injury as it can help to maintain your mental health and physical mobility while helping to strengthen the area of concern. 
Instead of sitting down too much and experiencing a slow recovery period, it can help to maintain a good exercise routine.
Avoid overuse and overexertion
When you have experienced an injury you should always continue with some form of exercise. However, you do need to rest and relax so that you can avoid overusing and over-exerting the affected area.
Overusing the area will delay the recovery process and might cause you further pain and discomfort which can hinder your quality of life and your ability to get your life back. Maintaining a gentle exercise routine while ensuring that you get plenty of rest will guarantee that you can attain a healthy yet speedy recovery.
Use rehabilitation exercises
When you have experienced an injury, you must see a physio or rehabilitation expert so that you can get back on track sooner and ensure that the injury recovers healthily.
This rehabilitation or video expert will offer you exercises to do at home which you must do on a daily basis if you wish to achieve a speedy yet healthy recovery. The rehabilitation exercises will enhance your mobility and re-strengthen the area so that you can get back to your normal life as soon as possible.
Stay positive and look on the bright side
If you want to recover from an injury faster and in a healthy mindset, then it is important to stay positive and look on the bright side.
There is no point in a setting at home and feeling upset or worried as this can worsen the way you feel and impact your mental health. If you stay positive then the recovery process will feel much quicker and effective so that you can get back on track sooner.
Avoid aggravating your injury
If you aggravate your injury, then the recovery time will be much slower and you will likely be in more pain. 
The best thing to do is to stick to doctors' orders and ensure that you only pursue gentle rehabilitation exercises to strengthen the area. For instance, if your doctor advises you to avoid exercise for two weeks and elevate your leg every night when you sleep, then do this. Take the doctor's orders seriously and ensure that you do everything possible to avoid aggravating your injury.
Eat well and consume nutritious foods 
What we feed our bodies during our recovery period will impact how quick and healthy our recovery is. Whenever we experience an injury will always experience inflammation, which can be better managed and treated by eating the right foods.
For instance, here are some examples of anti-inflammatory foods that will help you attain a quick and healthy recovery from your injury.
Brown rice

Quinoa

Sweet potatoes

Carrots

Avocado

Coconut oil

Turmeric

Cucumber

Grapes

Grapefruit

Fresh fish

Tomatoes

Mushrooms

Oats

Green tea
This is just a small list of some of the anti-inflammatory foods that you should be adding to your diet to enjoy a healthy and balanced lifestyle as well as a speedy and healthy recovery.
Drink plenty of water throughout the day
Staying hydrated and drinking plenty of water will guarantee to benefit any health issue, especially for injury.
It is recommended to drink around 8 cups a day, which is the equivalent of two liters. You will feed your body plenty of electrolytes and hydration which will guarantee to support your muscle and bone recovery during your healing process.
Minimize your risk of attaining another injury in the future
It is important that you minimize your risk as much as possible so that you do not experience the same or similar injury in the future.
For instance, if you know that your injury is being caused by the sport you are playing, then you might want to adjust your style of play or stop the sport altogether. You need to put your health first, and if this means giving up your sport, then so be it.
Minimizing your risk will ensure that you can stay healthy and avoid reinjuring the area that you have spent your time and patience recovering and healing. If you do not understand what it is that is causing the injury or repetitive issue, then you need to assess your lifestyle and understand what it is that could be hindering your skeletal and muscle strength and health.
Ensuring to follow these tips as much as possible will guarantee that you can experience a quick, yet healthy recovery from an injury. Continuing gentle exercise, resting when advised to, and pursuing the right healthcare support will guarantee that you can achieve the healthiest recovery at possible.