Preparing and celebrating (and possibly overeating) on Thanksgiving definitely entitles you to some relaxing entertainment. You surely will not see me in the malls or shopping. The first (and last) Black Friday I attended was a disaster and not worth the aggravation. Thankfully The Good Dinosaur comes out on Thanksgiving – something fun for the whole family to look forward to!
ABOUT THE MOVIE
"The Good Dinosaur" asks the question: What if the asteroid that forever changed life on Earth missed the planet completely and giant dinosaurs never became extinct? Pixar Animation Studios takes you on an epic journey into the world of dinosaurs where an Apatosaurus named Arlo (voice of Raymond Ochoa) makes an unlikely human friend. While traveling through a harsh and mysterious landscape, Arlo learns the power of confronting his fears and discovers what he is truly capable of.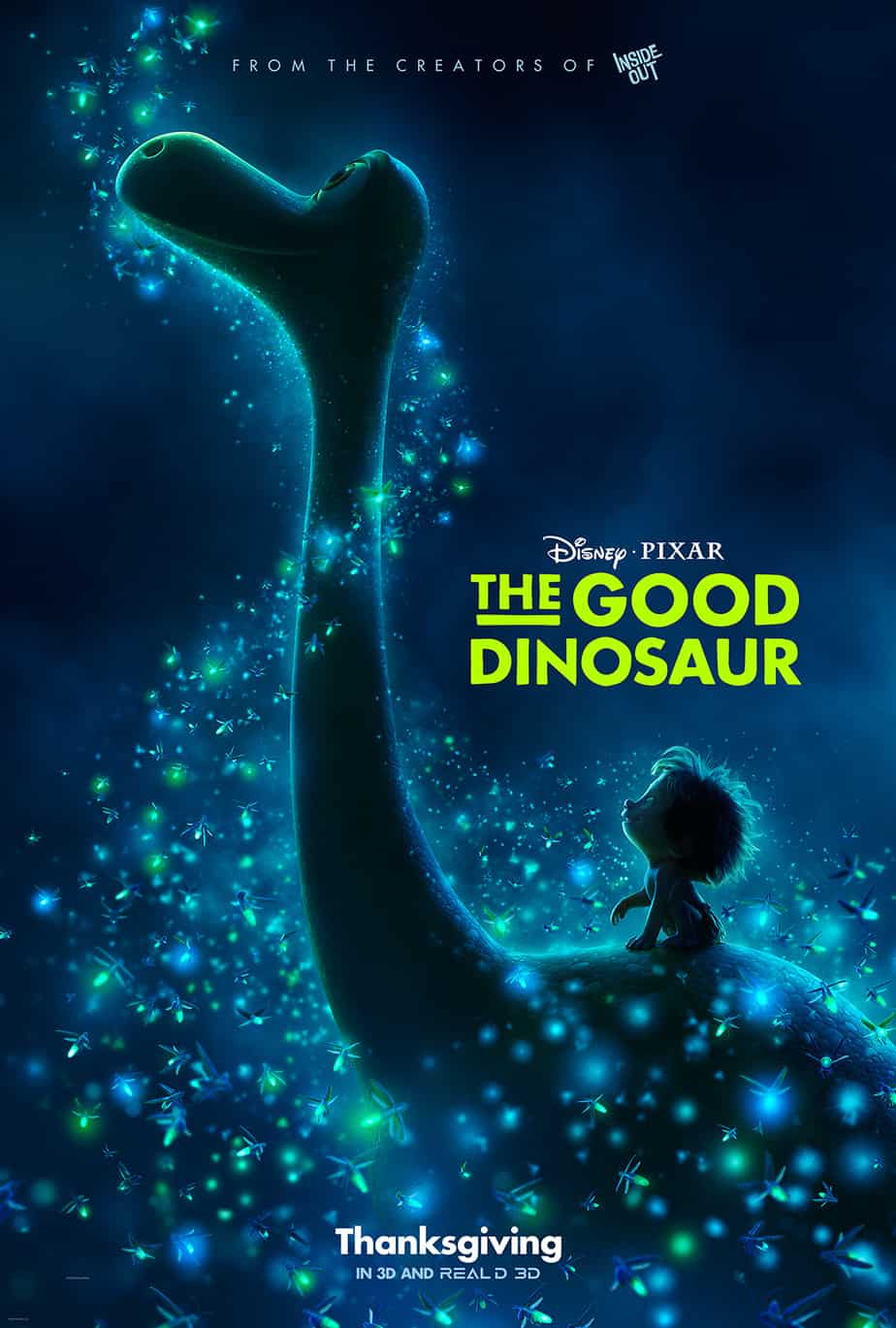 FAMILY FUN TIME!
On behalf of The Good Dinosaur, here are some free printables! Click on any (or all) of the images below to print and have some family fun!
Check out the trailer below to see what the hype is all about!
Connect with The Good Dinosaur on the following social media platforms:
Like THE GOOD DINOSAUR on Facebook: https://www.facebook.com/PixarTheGoodDinosaur
Follow THE GOOD DINOSAUR on Twitter: https://twitter.com/thegooddinosaur
Follow THE GOOD DINOSAUR on Instagram: https://instagram.com/thegooddinosaur/
Follow THE GOOD DINOSAUR on Pinterest: https://www.pinterest.com/disneystudios/the-good-dinosaur/
Visit the official THE GOOD DINOSAUR website here: http://movies.disney.com/the-good-dinosaur
THE GOOD DINOSAUR opens in theatres everywhere on November 25th!