It's already May 2nd's Five for Friday!  Where did the time go?  I'm having a Tres de Mayo birthday party for my big guy this weekend and am praying for NO rain.  It can rain a bit in the morning, but I will not be happy if it sprinkles after 3 pm.  Not at all.
Could you imagine coming home from a long day of shopping and finding a note from a Chinese prisoner tucked into the bag holding your prized new jeans?  Me neither…
My husband is a huge foodie and when I came across the list of the World's 50 Best Restaurants, I had to peek and see if we have actually been to any of them.  I ate at one – #44 French Laundry, and I do have to say it was all kinds of fabulousness…Have you enjoyed any on the list?  I'd love to hear about them!
My fave video clip of this week is the Lip Sync battle between Jimmy Fallon and Emma Stone.  Just awesome…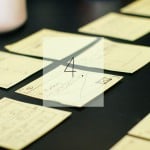 The only time I post reviews on sites seems to be when I am either overwhelmingly pleased with the product/service or I am severely aggravated.  Word of mouth is the strongest form of advertisement.  I stumbled across this one list of Hilariously Inappropriate Amazon Reviews.  I can't believe people even took the time to write some of these.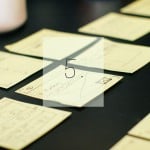 Wow, I didn't realize this Five for Friday was going to turn into mostly lists.  Time Magazine's 100 Most Influential People is out.  I understand why, but it disgusts me that Miley Cyrus is on the list.  Are you surprised by any of the people?  Who's your absolute favorite?