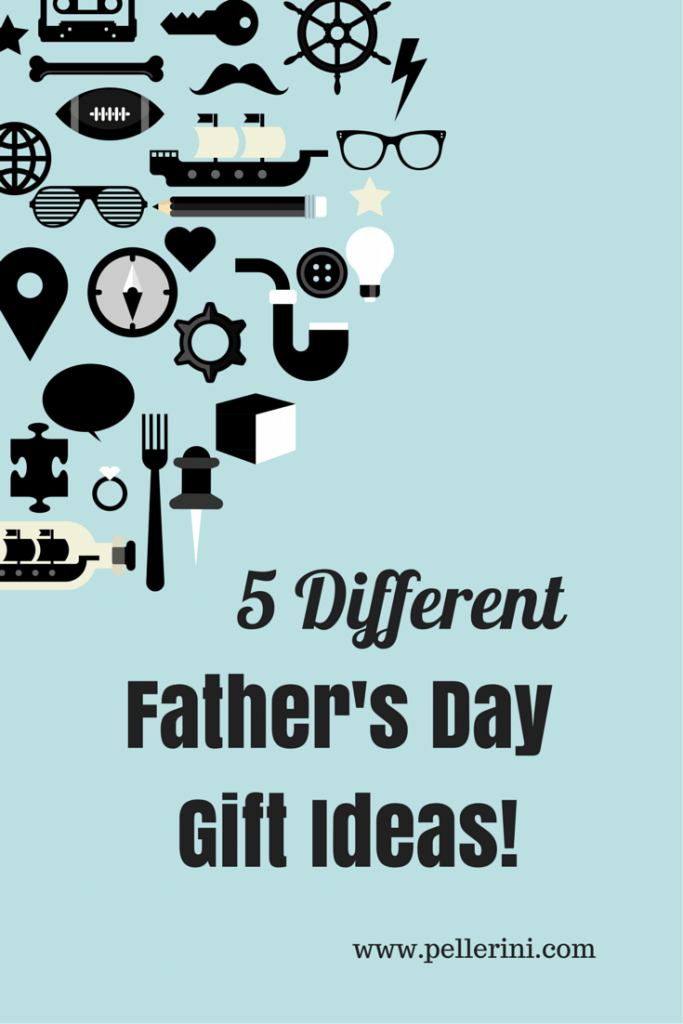 *There are affiliate links within this post.  I may receive compensation if you purchase via these links.  It helps to support Pellerini!  Thank you!
Father's Day is next Sunday – the day we celebrate dads, granddads, uncles that are dads, friends that are dads – you get the idea!  Here are some fun Father's Day gift ideas to think about when you are shopping:
For the New Dad: I know that when I had the boys my husband was very hesitant, for lack of better words, to walk around wearing the diaper bag.  I loved it – it was a gorgeous Petunia Picklebottom silk brocade bag in a mint green (swoon).  He didn't like it as much as I did.  For those occasions, this awesome Super Dad Diaper bag from Uncommon Goods.


Super Dad Diaper Bag

For the New Yorkers in All of Us: I think I want this candle.  I could totally chalk this off as a Father's Day gift.  Just like the wine bottle opener that I received for Mother's Day was a super personal gift for ME.
Katz's Chocolate Egg Cream Candle
For the Sports Fanatic Dad: This looks REALLY cool!  Choose their favorite NFL or MLB team and receive a thrilling history of the team from the pages of the New York Times. The articles are presented in the context of full pages direct from the world-renowned paper. This collection of full-size facsimiles is preserved in a handsome library binding, with a table of contents listing team highlights, and the option of adding your name to the cover for a personal touch.
New York Times Custom Sports Book
For the Multi-tasking Dad: Now this is what I call multi-tasking – it keeps his money neat in his back pocket and also doubles as a bottle opener.  Sweet!
Bottle Opener Money Clip
For the Dad into Recycling: Don't get your dad the cliched tie, get him this upcycled ties pillow!

Reclaimed Necktie Pillow

Here are some other gift ideas:
Tickets to a sporting event
A gift certificate to The Art of Shaving or a Dollar Shave Club membership
Socks (my dad would love them!)
Pedicure – Listen, men are on their feet as much as women are and they would love some extra loving for their feet.  they may fight at first, but tell them to suck it up and try it…they may just convert!
BBQ accessories
Do you have any other fun ideas for Father's Day gifts?  I'd love to hear!