I have been blogging for over 12 years and have loved every moment of it.  My blog started out as an extension of my journal writing married with the random tidbits of advice and recommendations I would give friends and family.
Twelve years later, I have written over 2,000 articles, collaborated with over 100 well-known and loved brands, and have grown my little place in the blogosphere to where it is today.
One thing I needed help with was new traffic.  New eyeballs, new readers, new friends.  The social media landscape has evolved and changed immensely over the past decade or so.  It was important that I always keep on the up-and-up when it comes to growing my following – hopefully without the social platforms as my crutch.
Traffic Secrets: The Underground Playbook for Filling Your Websites and Funnels with Your Dream Customers was the perfect way for me to truly learn who my audience is and what I can do to reach likeminded readers to share my tips and tricks.
Russell Brunson is a Best-Selling Author & CEO of $100M software company, ClickFunnels. He has built a following of over 1,000,000 entrepreneurs, sold hundreds of thousands of copies of his books and popularized the concept of sales funnels. In 2014, Russell and partner Todd Dickerson launched ClickFunnels, which became the fastest-growing non-venture backed software company in the world.
An interesting aside: I was in my doctor's waiting room and the nurse asked me about Traffic Secrets.  She is a huge fan of Brunson's other two books and wanted to know what I thought about the latest book.  I loved verbalizing what I have learned thus far, and actually learned quite a bit from her as well!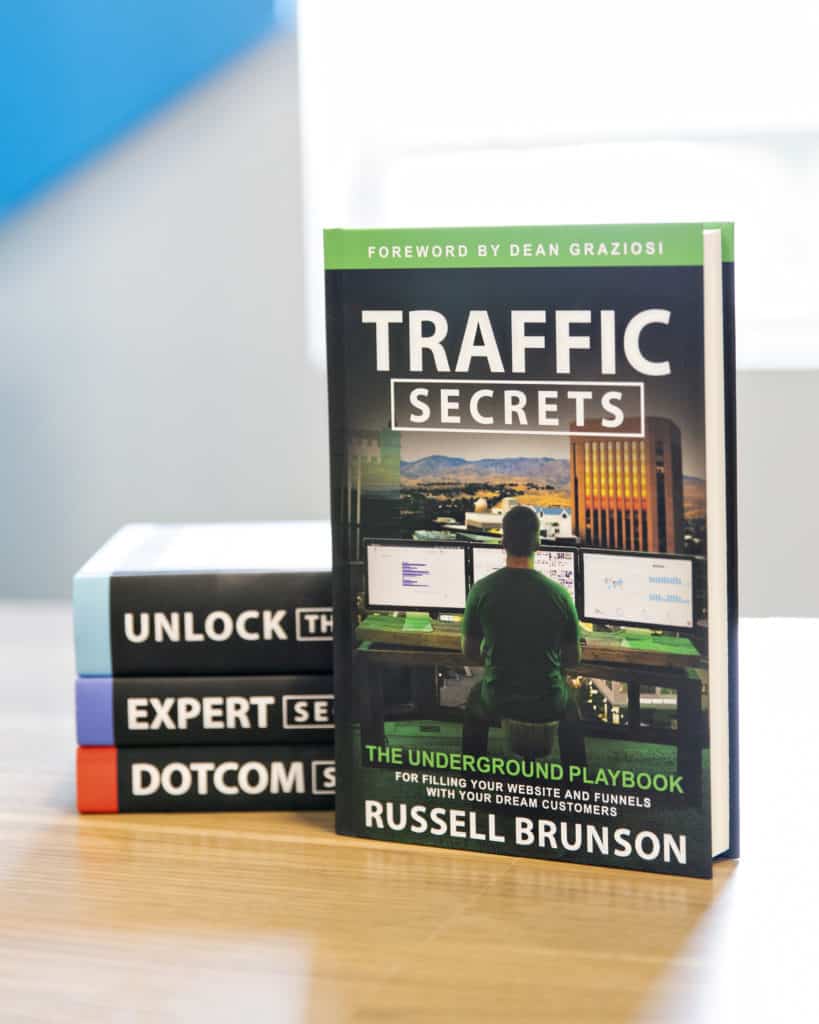 Brunson's strategy has been very easy to follow and I cannot wait to reap the benefits.  Are you growing your business?  I'd love to chat with you about how the Dream 100 that I learned from Traffic Secrets has really opened my eyes as to where I need to focus my efforts.
Comment below with any questions you may have!