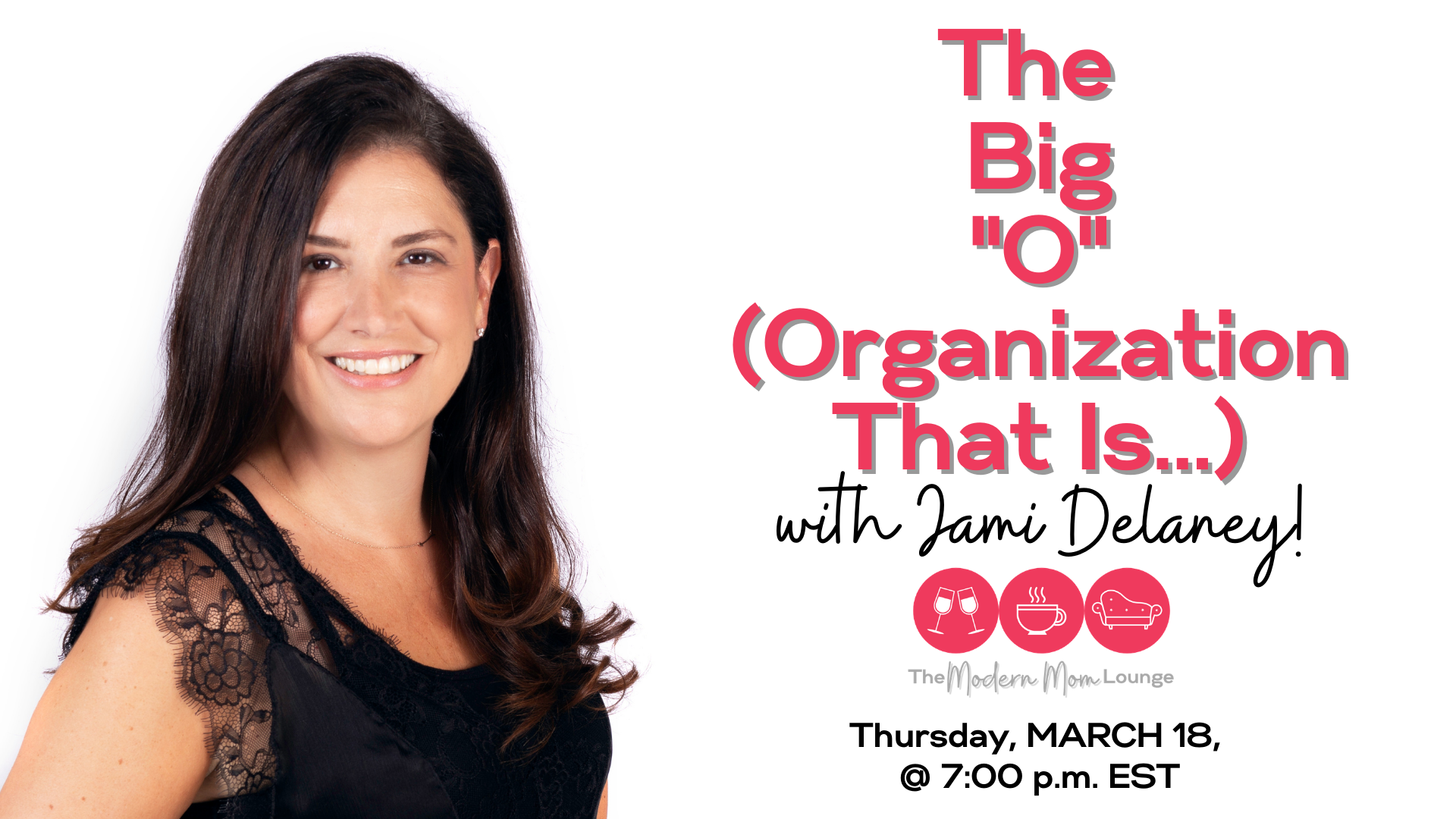 The Big "O" – Organization, That Is!
Jami has been the Queen of Organization for the longest time. If you look in her closet, pantry, and drawers, you'll know why that's her nickname.
Dana and Jami have started a Sister Organization Challenge a few weeks ago – starting with their closets. On this LIVE in the Lounge, they'll detail steps to organize smartly and some of their favorite products.
We'll be answering any organization questions you may have and a not-to-miss AMAZING giveaway at the end of the show!
Join us at 7:00 pm at http://facebook.com/themodernmomlounge – we can't wait to see you there!