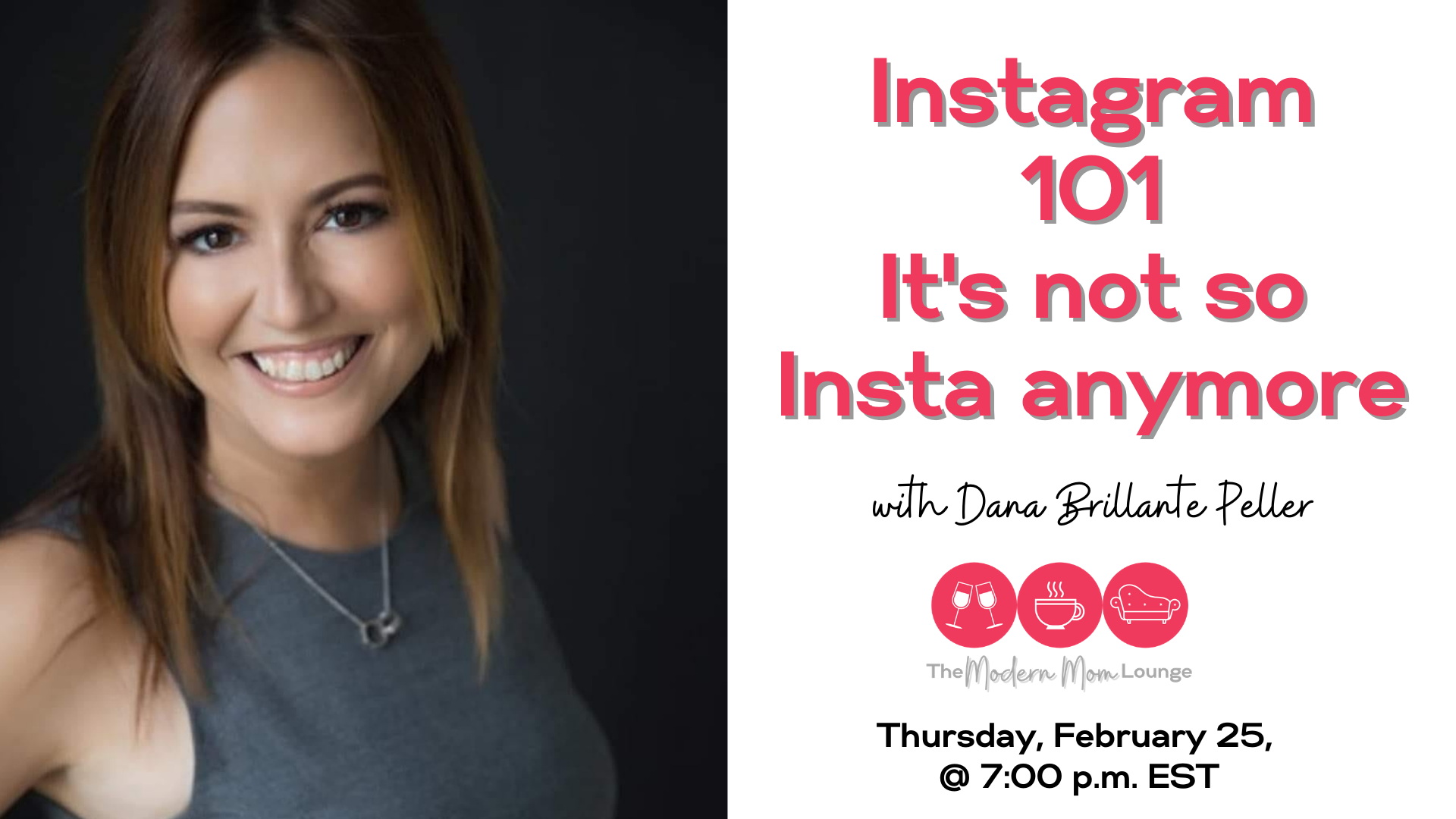 Instagram 101
Join us as we delve into the world of Instagram 101.  The platform has changed drastically thanks to the algorithm.  It used to be "instantaneous" as the name refers to, but once Facebook took over it has been a whole different ballgame.
Dana will detail the latest about the platform and answer any questions you may have.
Join us on http://facebook.com/themodernmomlounge at 7 p.m.  We can't wait to see you there!